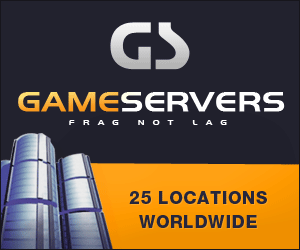 By Carol Giacomo, Diplomatic Correspondent
WASHINGTON, Dec 14 (Reuters) - Washington worries that what it sees
as Iranian "meddling" could seriously undermine U.S. goals in Iraq but the
Bush administration seems to be putting its faith in Iraqis to contain and
manage the problem.
In the runup to Thursday's parliamentary election in Iraq, a crucial
watershed in what the United States hopes will be country's democratic
transition, the role of neighboring Iran has loomed large.
"Iran continues to meddle in Iraqi affairs and to support violence
in Iraqi society," Secretary of State Condoleezza Rice charged in a speech
on Tuesday at the Heritage Foundation think tank, which is closely allied
with the administration.
But she said she was confident that Iraqis would never "trade the
tyranny of Saddam Hussein for the tyranny of the mullahs in Iran."
In the short term, she said, the world must make clear to Tehran
that such "meddling" was unacceptable, and as Iraq strengthens, "Iran will
find it harder to do what it's trying to do."
The day before, Robert Blackwill, President George W. Bush's former
top envoy on Iraq, called Iran Iraq's "most serious external threat."
U.S. officials and experts say Tehran is deeply involved in Iraqi
domestic affairs, especially in key Shi'ite southern regions, through covert
operations, propaganda, multi-million dollar expenditures, including on
schools and mosques, and, as Britain alleges, providing advanced technology
for roadside bombs used by insurgents.
Despite the tensions, the two countries are dominated by Shi'ite
Muslims and Iraq's political elite have forged close ties with Tehran's
clerical leadership.
But the Iranian clerics are fundamentalists in a theocracy led by a
supreme religious leader who has no formal accountability to the people or
the parliament.
In Iraq, now undergoing its third major vote this year, the most
powerful man is Iranian-born Grand Ayatollah Ali al-Sistani who believes
that clerics should exert political influence but not run the country.
He has supported the election process and is a potential rival for
leadership of the Shi'ite religious world, which could provoke competition
with Iran, according to Middle East expert Geoffrey Kemp.
"Iran has poor relations with its Arab neighbors and it cannot be
assumed Iraq's Shi'ite community will remain friendly and grateful
indefinitely," Kemp wrote in a report for the United States Institute for
Peace think tank.
Added a European diplomat: "For all the stories of Iranian and
American influence in Iraq, what becomes clearer day in and day out is that
the Iraqis are their own masters. I don't think anybody who is Shia is
taking instructions from Iran."
STABILITY KEY
The United States and Iran have been adversaries for 26 years and do
not have formal diplomatic relations.
The situation is complicated by a worsening nuclear row. Washington
and its allies have accused Tehran -- which denies the charge -- of
developing nuclear weapons under cover of a peaceful energy program. They
have watched in horror as new President Mahmoud Ahmadinejad voiced
increasingly hostile anti-Western rhetoric, called for Israel's destruction
and denied the Holocaust took place.
Nevertheless, Iran is a prime beneficiary of the U.S.-led war
against Saddam and its "influence in Iraq is now greater than it has been
for decades," according to Kemp.
"Without satisfactory working relationships among Washington, Tehran
and Baghdad, the future stability of the new Iraqi regime would be in
doubt," his report concluded.
Some analysts say that because the stakes are so high, the United
States should seek common ground with Iran as both countries have an
interest in Iraq's stability.
A public U.S. overture to Tehran has been rebuffed but a senior U.S.
official told Reuters that private contacts remain "an available mechanism"
for cooperation.