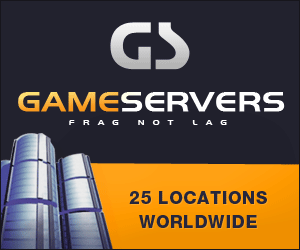 Philadelphia Inquirer
January 18, 2007
By Robert H. Reid, Associated Press
U.S. commanders have signaled that they will shy away from a Fallujah-style assault on the Baghdad stronghold of Iraq's biggest Shiite militia - even though President Bush insists that driving armed groups from the capital is key to his plan for success.
The talk from the Bush administration has been tough, with strong assurances that no part of Baghdad is off-limits to the new push for control.
But in reality, the risk of killing civilians and outraging the Iraqi government might be too high to launch an all-out attack on the Mahdi Army of radical Shiite cleric Muqtada al-Sadr in its base of the capital's Sadr City district - at least for now.
Instead, U.S. commanders are likely first to try options that are politically less risky, such as raids targeting key Mahdi figures, or raids aimed at curbing the militia's spread across other parts of Baghdad.
"I think there's several ways - several options," to try to rein in the Sadr group, the top U.S. ground commander, Lt. Gen. Raymond Odierno, told Fox News this week. "One of them could be going into Sadr City. But that is not one that I would say we would probably do first."
Without cracking down on the Mahdi Army, however, U.S. and Iraqi officials will never persuade Sunnis to rein in their own armed groups.
The dilemma highlights the difficulty that Sadr, who commands a wide following among Iraqi Shiites and has political protection from the country's current leader, has long posed for the United States.
U.S. officials are convinced there can be no peace in Baghdad as long as Shiite and Sunni gunmen roam the streets, killing members of other sects. And no militia is more feared than the Mahdi Army.
Its ranks swelled after the bombing of a Shiite shrine in the Sunni city of Samarra last February. Mahdi gunmen fanned out from Sadr City to strike at Sunnis throughout Baghdad.
Sadr's strength is not just military. Through a network of clinics and other charities, he also has won supporters among poor Shiites. And he controls 30 parliament seats and five cabinet ministers.
"He has become the authentic spokesman of a significant portion of traditionally disenfranchised Iraqis," the International Crisis Group said in a recent report. He has "strong legitimacy" within Iraq.
Many Shiites also believe that the Mahdi Army, which may have up to 60,000 fighters nationwide, is their best protection against Sunni religious fanatics who have killed thousands of Shiites since 2003.
Many Iraqi police and soldiers - most of them Shiites - are believed loyal to Sadr and would be reluctant to confront his militia.
In past months, Prime Minister Nouri al-Maliki has insisted that he sign off on any U.S. military operations within Sadr City. That enraged the Americans, who felt their hands were tied.
In announcing his new security plan, Bush said U.S. and Iraqi forces would now have a "green light" to enter all parts of Baghdad, presumably including Sadr City. Bush also said Maliki had promised that "political or sectarian interference will not be tolerated."
U.S. forces seem certain to test those assurances at some point.