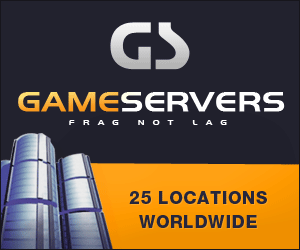 Washington Post
January 31, 2008
Pg. 1
By Thomas E. Ricks, Washington Post Staff Writer
BAGHDAD, Jan. 30 -- Senior U.S. military commanders here say they want to freeze troop reductions starting this summer for at least a month, making it more likely that the next administration will inherit as many troops in Iraq as there were before President Bush announced a "surge" of forces a year ago. There are about 155,000 U.S. troops in Iraq now, with about 5,000 leaving every month; the proposed freeze would go into effect in July, when troops levels reach around 130,000. Although violence is dropping in Iraq, commanders say they want to halt withdrawals to assess whether they can control the situation with fewer troops.
Gen. David H. Petraeus, the top U.S. commander in Iraq, will probably argue for what the military calls an operational "pause" at his next round of congressional testimony, expected in early April, another senior U.S. military official here said. Defense Secretary Robert M. Gates and top military officers have said they would like to see continued withdrawals throughout this year, but Bush has indicated he is likely to be guided by Petraeus's views.
Bush trumpeted the success of his Iraq strategy during his State of the Union address this week. But if he agrees with Petraeus's expected recommendation, the administration will not be able to reduce troop levels much below what they were in early 2007, when Bush began to deploy additional forces.
Officers are still debating the length of the proposed freeze, with some arguing for 90 days and others saying it could be as short as 30. Because it can take as long as 75 days to withdraw a brigade, a freeze could result in troop levels remaining steady through most of the rest of Bush's term, deferring any continued drawdown to his successor.
Military planners fear that maintaining the current pace of withdrawals could lead to an unstable situation just as a new administration takes office in January.
"So far, so good," Lt. Gen. Raymond T. Odierno, the operational commander of U.S. forces in Iraq, said in an interview here earlier this week. "I feel very comfortable with where we are and our plans to reduce to 15 brigades by July."
But after that, Odierno added, "I believe there should be a period of assessment." He said such a pause will be necessary because the impact of the current U.S. troop reductions on Iraqi army and police forces, on the Iraqi government and on the overall security environment won't be immediately apparent.
At the peak of the U.S. counterinsurgency effort that began last year, commonly called "the surge," there were 20 U.S. combat brigades in Iraq, each with about 3,500 troops. Adding in other forces, about 170,000 U.S. troops were in the country.
Another officer said he advocated a freeze because there has frequently been a lag between events in Iraq and their impact on security. He noted, for example, that it took several months in 2006 to see the full effect of the February bombing of the Golden Mosque in Samarra, which by that summer had helped push the country into a small-scale civil war.
Petraeus told CNN on Sunday that he would "need to have some time to let things settle a bit, if you will, after we complete the withdrawal of what will be over one-quarter of our combat power, one-quarter of what we had during the height of the surge."
He added, "We think it would be prudent to do some period of assessment, then to make decisions, and then, of course, to carry out further withdrawals if the conditions obtained allow us to do that."
In an interview Wednesday with radio host Rush Limbaugh, Vice President Cheney said circumstances in Iraq would dictate whether troop numbers could go below pre-buildup levels. "We had 15 brigades in Iraq when we started the surge. We added five brigades; they are now in the process of coming out, and we'll get back to pre-surge levels by this summer. But we have not made a decision to go below that," Cheney said.
Privately, White House advisers say Bush is loath to do anything that would jeopardize what he sees as hard-won security gains and predict he would be very receptive to any go-slow suggestion from Petraeus.
U.S. military officials in Baghdad say that trends in Iraq are good but that officials back home and indeed the American public may not grasp how uncertain the situation remains.
"We say, 'Violence is down, but' -- and no one hears the 'but,' " said Lt. Gen. James Dubik, who oversees the training and equipping of the Iraqi army and police. "The war is not over."
Maj. Gen. Michael Barbero, a strategic adviser to Petraeus, said that Iraq is "kind of normalizing" but that "it is still tenuous."
Such warnings are driven by a sense that the U.S. success in improving security in 2007 surprised the Sunni insurgent group al-Qaeda in Iraq, Shiite extremists and other factions. U.S. officials say Iranian agents especially were knocked off their stride by how effectively U.S. Special Operations forces targeted their operations.
These officials say they expect that in 2008 some adversaries will attempt new ways to undermine or attack U.S. and Iraqi efforts. In addition, there is concern that some groups simply have been biding their time, waiting for the U.S. counteroffensive to end.
Also, while Baghdad has been surprisingly quiet this winter, violence has increased in Mosul, the northern city that officials say has become a new hub for al-Qaeda in Iraq, and internecine fighting among Shiites has made parts of southern Iraq unstable.
At the same time, the U.S. government is encouraging the Iraqi government to hire more members of "Concerned Local Citizens" groups -- armed organizations that often include former Sunni insurgents -- into the police or army. The Shiite-dominated Baghdad government has never been comfortable with the groups, which have received about $120 million in U.S. funding over the last year. The Iraqi government is supposed begin making those payments this summer, but it is unclear if that will happen.
Finally, Iraq could begin preparing for provincial elections in the summer, which U.S. officials worry might spur an increase in violence.
Asked if he considers Iraq fragile, Odierno said, "I think if we move forward with operational patience, it isn't that fragile." But he continued, "I think if we leave tomorrow, it would be very fragile."
In terms of the size of the U.S. presence, he said, "I am not saying that we must stay here at the current levels, but I believe we must remain for some time in the future, assessing conditions to determine the appropriate force levels."
Staff writer Michael Abramowitz in Torrance, Calif., contributed to this report.