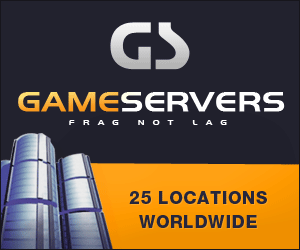 European Stars and Stripes
October 2, 2008
USS Theodore Roosevelt will be first nuclear vessel to anchor in area

By Sandra Jontz, Stars and Stripes
The aircraft carrier USS Theodore Roosevelt this weekend will become the first nuclear-powered vessel to anchor off the coast of South Africa, a U.S. Navy official said.
After swaying South African officials to grant a license addressing liability in the event of a reactor incident ó a bureaucratic snag that threatened to halt the shipís port visit ó the Roosevelt and its 4,600 sailors will pull into Cape Town on Saturday.
"Itíll be the first time an aircraft carrier pulls into South Africa in 41 years, and the first time ever for a nuclear-powered aircraft carrier to this country," said Lt. Brian Badura, a spokesman for Naval Forces Europe, 6th Fleet.
"The U.S. Navy is committed to strengthening partnerships with South Africa, and this visit provides a welcome chance to advance our relationship," Adm. Mark Fitzgerald, commander of U.S. Naval Forces Europe, said in a statement. "Our nations share a mutual interest in safeguarding the maritime environment, which plays a critical role in todayís global economy."
The Roosevelt left its homeport of Norfolk, Va., on Sept. 8 for a routine six- to seven-month deployment. Itís heading to the Middle East after transiting the South Atlantic Ocean.
The last U.S. carrier to visit South Africa was the USS Franklin D. Roosevelt in 1941, Badura said.
The guided-missile cruiser USS Monterey and its 350 sailors are expected to pull into South Africa on Friday, Badura said.
The ships will be in port into next week, he said, and they have planned joint exercises with the South African navy. Additionally, U.S. Navy divers will train with South African navy and police divers, Badura said. They also will take part in community relations projects and sporting events, he added.
The Roosevelt Carrier Strike Group also includes the fast-combat support ship USNS Supply, guided-missile destroyers USS The Sullivans, USS Mason and USS Nitze, and the fast-attack submarine USS Springfield.
Carrier Air Wing 8 deployed with the strike group and consists of strike fighter squadrons VFA-15, VFA-31, VFA-87 and VFA-213; tactical electronics warfare squadron VAQ-141; carrier airborne early warning squadron VAW-124; and helicopter anti-submarine squadron HS-3.