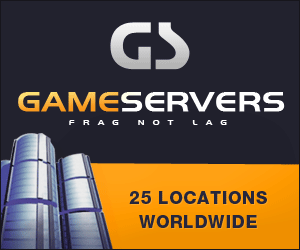 By MARK SHERMAN - Associated Press Writer
WASHINGTON - (AP) An American businessman living overseas has
been arrested for paying kickbacks to U.S. occupation authorities to win
reconstruction contracts in Iraq, according to federal authorities who say
more charges are expected.
Philip H. Bloom, a U.S. citizen who has lived in Romania for many
years, conspired with Coalition Provisional Authority and U.S. military
officials to win millions of dollars in contracts, according to a federal
affidavit made public Wednesday.
Bloom paid at least $630,000 in kickbacks to CPA officials and their
spouses, the affidavit said. One of the officials is a Defense Department
employee, said a government official who did not want to be named because
court documents are under seal.
Justice Department officials said more charges are expected from an
investigation that was spurred by an inspector general's audits of Iraqi
reconstruction projects.
U.S. Immigration and Customs Enforcement agents arrested Bloom
recently at Newark International Airport in New Jersey. He made a brief
appearance Wednesday in U.S. District Court in Washington and remains in
federal custody.
Prosecutors at the court hearing did not detail the charges against
Bloom, but U.S. Magistrate Judge Deborah Robinson said they involve money
laundering and conspiracy to defraud the government. The charges remained
under seal.
The U.S. is spending tens of billions of dollars to rebuild Iraq.
The award of more than $10 billion to Halliburton Co. and its subsidiaries
in 2003 and 2004, some of it in no-bid contracts, has drawn criticism from
lawmakers and others.
Justice Department officials said they are unaware of previous
indictments arising from contracting fraud in postwar Iraq. But the charges
against Bloom stem from a series of audits by Stuart W. Bowen Jr., the U.S.
special inspector general for Iraq reconstruction, that found indications of
potential fraud.
A government affidavit says Bloom conspired with officials of the
Coalition Provisional Authority and the U.S. military to rig bids for
contracts in Al-Hillah and Karbala, two cities 50 to 60 miles south of
Baghdad. In some cases, Bloom's companies performed no work, Patrick McKenna
Jr., an investigator in the inspector general's office, said in the
affidavit.
Bloom or companies he controls made bank deposits of $353,000 on
behalf of at least two CPA officials and bought them real estate in North
Carolina, vehicles and jewelry worth more than $280,000 in 2004 and 2005,
McKenna said.
One of the unnamed officials is described as the comptroller and
funding officer for the CPA's South Central Region. Bloom transferred
$140,000 to a North Carolina realty firm in March 2004 on this official's
behalf, the affidavit said.
The second person, who also worked on contracts in that office, has
been cooperating with investigators, as is an Iraqi business owner who
worked in Al-Hillah. The CPA ran Iraq from just after the invasion in 2003
until June 2004.
At one point, Bloom was paying at least $200,000 a month to CPA
officials and others, although the affidavit does say for how long.
Projects won by Bloom's companies included a new police academy for
Al-Hillah and renovation of the public library in Karbala.
The affidavit did not include the entire value of all contracts
awarded to Bloom's companies, but said he received at least $3.5 million
between January and June of last year.
Bloom is described on a Web site for one of his companies as a
former PepsiCo executive in Europe and an early Peace Corps volunteer who
has lived in Romania for many years.
"Bloom and his staff ... are at the center of the Iraq
Reconstruction effort, providing the utmost performance in brokering,
contracting, creating and developing projects for the cream of the crop,"
according to the Web site for Baltazar, Bloom and Pirvulescu, a Romanian
financial consulting firm.