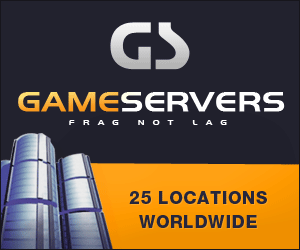 Washington Post
March 30, 2008
Pg. 14
By Sholnn Freeman, Washington Post Foreign Service
BAGHDAD, March 30 -- American and British forces on Saturday boosted their support of an Iraqi military offensive in the southern city of Basra, as Shiite cleric Moqtada al-Sadr accused Iraq's government of acting like "a dictatorship" and told his supporters to ignore orders to disarm.
Early Sunday, the U.S. military said American ground troops had joined Iraqi troops in battles in Basra against the Mahdi Army, a militia loyal to Sadr. A U.S. airstrike killed at least 16 suspected militiamen after Iraqi forces came under heavy fire, the military said. British forces fired artillery in support of Iraqi forces.
Prime Minister Nouri al-Maliki, who launched the offensive Monday against armed groups, vowed "to stand up to these gangs in every inch of Iraq."
Maliki denied accusations that the Iraqi government was trying to undermine political rivals before provincial elections this year. "We came to Basra to fight the outlaws and the smugglers, not to confront a party or a political group, because we do not seek political confrontation," he said.
The U.S. military reported that fighting also continued in Sadr City, the sprawling Shiite district of the capital controlled by the Mahdi Army. In overnight battles in Sadr City, U.S. soldiers returning fire killed nine insurgents planting roadside bombs or firing at soldiers with guns and rocket-propelled grenades, the military said.
Iraqi officials indefinitely extended a round-the-clock curfew in Baghdad that had been set to expire Sunday and restricted entry into some neighborhoods.
The Green Zone, the walled compound in the capital where the U.S. Embassy and key Iraqi government offices are housed, was shelled four times early Saturday. An embassy spokesman reported no deaths or injuries from the attacks. Rocket and mortar attacks on the compound killed two Americans in the past week.
Iraq's Interior Ministry said Iraqi soldiers backed by U.S. helicopters fired at gunmen in Sadr City, killing 12 and wounding 53.
The U.S. military said it had killed 48 fighters in separate engagements over the past two days in Baghdad.
A source at the Mahdi Army cemetery in Najaf said it had received the bodies of 20 Mahdi Army fighters killed by Americans in Baghdad.
A senior figure in Sadr's movement said the cleric has told Mahdi Army fighters to surrender weapons "only to a government that is working to expel occupation forces."
Sadr, speaking in a television interview aired Saturday, said the Iraqi government "is far from the people and is dealing with them in a dictatorship way." He also said his militia's "strategic objective" was "the liberation of Iraq from the occupier."
In the interview, Sadr called for a demonstration April 9 against the U.S. occupation of Iraq. He also rejected accusations that he was being supported by Iran, saying, "I am an independent in that I am not a political or military extension to Iran or any others."
In Basra, Iraq's second-largest city, Katyusha rockets fired at the Basra police headquarters in the center of the city killed four people, according to Iraq's Interior Ministry.
Witnesses in the city said Mahdi gunmen continued to clash with the Iraqi military, attacking police stations and setting roadside bombs.
Abu Rana, a doctor, said he saw Mahdi Army fighters planting roadside bombs on the main road that passes through the district where he lives. "They are holding remote controls and waiting for any Iraqi army convoy to pass by so they would detonate these bombs," he said.
Usama Jassim, 28, an oil company employee, said Iraqi soldiers stormed houses in his neighborhood searching for weapons and fighters.
Iraqi army and police forces reported gaining control in the southern province of Dhi Qar after intense gun battles with the Mahdi Army, police commanders reported. But gunmen still control areas in the northern and northeastern parts of the province.
The U.S. military reported that two American soldiers were killed Saturday when their vehicle hit a roadside bomb in eastern Baghdad. No further details were available.
Special correspondents Aahad Ali in Basra, Naseer Nouri, Zaid Sabah, K.I. Ibrahim in Baghdad and Saad Sarhan in Najaf contributed to this report.