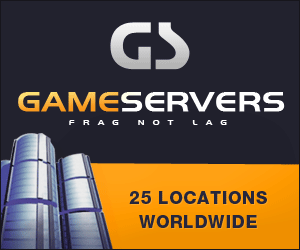 New York Times
April 2, 2008 By Raymond Bonner
LONDON — The Bush administration and the British government are at odds over how to treat one of the last two British residents held at Guantánamo Bay, Cuba, officials from the countries involved in the case and his lawyer say.
Over objections from the British government, the Pentagon plans to file terrorism-related charges against the detainee, Binyam Mohamed.
It is not clear what the precise charges will be, but the Pentagon has said previously that Mr. Mohamed was trained for months at camps run by Al Qaeda in 2001 and that he was involved in preparing for attacks in the United States.
American military prosecutors have told the British government that they believe that they have a strong case against him. Prosecutors have previously linked Mr. Mohamed to Abu Zubaydah and Khalid Shaikh Mohammed, senior Qaeda members who were subjected to waterboarding at secret locations, the director of the C.I.A. said in testimony to Congress last month.
But Britain has questioned the fairness of the military commissions system under which Guantánamo detainees are being tried, and is worried about what might be revealed about its intelligence agencies if there is a trial, American and British officials said.
Mr. Mohamed's case reflects the quandary for the United States, Britain and other countries as they seek to deal with men accused of having undergone terrorism training and who are considered serious security threats.
Mr. Mohamed was detained in Pakistan in April 2002, and the C.I.A. secretly took him to Morocco, his lawyers say. They say they will use a trial to try to elicit information about the Bush administration's policy of extraordinary rendition, in which terrorism suspects are sent for questioning to other countries, including some accused of torture, and about Britain's possible involvement and accusations that prisoners taken to other countries for detention were tortured.
"There is some discomfort with what the defense will try to drag out," a senior American official involved in the negotiations with the British acknowledged in an interview last weekend. The British and American officials who spoke of the case did so on the condition of anonymity because diplomacy was involved and negotiations were continuing.
Late on Friday, lawyers for Mr. Mohamed sent by fax an "extremely urgent" four-page letter to the British Foreign Office. One of the lawyers provided a copy to The New York Times. The lawyers sought information about Mr. Mohamed's rendition to Morocco, including the names of the American personnel involved, "so that they can be traced and interviewed or subpoenaed." This would be necessary to rebut the American contentions that Mr. Mohamed had not been tortured, the lawyers wrote.
Mr. Mohamed, who is 29, says he was tortured in Morocco. At one point, his interrogators sliced his chest with a razor and then made cuts on his genitals, his lawyer Clive Stafford Smith wrote in a recent book, "Eight O'Clock Ferry to the Windward Side: Seeking Justice in Guantánamo Bay" (Nation Books). Mr. Mohamed told his lawyer that an American servicewoman had photographed his injuries. His injuries have not been independently confirmed.
In their letter, the lawyers also asked for information about whether the British intelligence agency MI6 was involved in the interrogation of Mr. Mohamed in Morocco.
The possibility that this information will come out at a trial has the British government particularly nervous, the American official said.
The British Foreign Office declined to comment on the letter. Mr. Mohamed, a native of Ethiopia, lived in the Washington area for two years before he moved to Britain with his parents and acquired legal residency. At 19, he was unemployed, drifting and abusing drugs, he has told his lawyer. In the spring of 2001, he went to Afghanistan. He says that he wanted to get off drugs and that the Taliban rulers had a strict policy against drug use.
American prosecutors have said that he was trained at several Qaeda camps.
In April 2002, he was detained at an airport in Karachi, Pakistan, with a ticket back to Britain and a false British passport. He said that his passport had been stolen and that a friend had given him one.
His lawyer said that Mr. Mohamed was held in Pakistan for three months, during which he was interrogated and tortured, then taken to Morocco, where he was held for 18 months, and then taken to Guantánamo.
At one time, 15 British citizens or residents were held at Guantánamo, but 13 have been released. One is to be sent to Saudi Arabia, leaving Mr. Mohamed's status to be resolved.
Charges were first filed against him in 2005 but were dismissed after the Supreme Court ruled, in June 2006, that a system of military commissions in effect at that time was unconstitutional.
A trial now could be avoided if Mr. Mohamed pleaded guilty in exchange for a lighter sentence, which the prosecution is pursuing, said a person who has knowledge of the prosecutor's desire for a plea bargain. The person spoke on condition of anonymity because talks about a plea bargain were continuing.
Mr. Stafford Smith appears to have anticipated this. "This gambit by the U.S. stands to embarrass the U.K. deeply," he wrote in another letter to the Foreign Office last week. Mr. Mohamed would plead guilty to anything at this point to end his time at Guantánamo, even "to being the pope," Mr. Stafford Smith wrote.