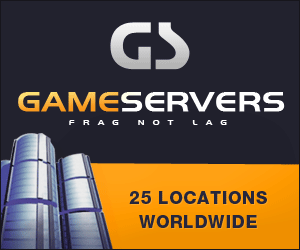 Washington Post
April 16, 2007
Pg. 11
Violence Against Troops Has Risen Sharply

By Joshua Partlow, Washington Post Foreign Service
BAQUBAH, Iraq, April 15 -- The first thing Spec. Edward Lyall heard was the thin, high pop of the AK-47.
From the gunner hatch of the Stryker combat vehicle, he saw the muzzle flashes from a shed on the roof of a brown brick building across a canal. With bullets hissing over his head, he fired his machine gun back at the house until a bolt popped out of the gun's handle and wedged into a crack in the floor.
"I need a weapon!" he screamed, his face red and his hands shaking.
The gunners in three other Strykers took up the barrage, until a thunderous bomb sent up a plume of dust and smoke around the convoy. After four minutes and nearly 2,000 rounds, the attack abruptly stopped and the American soldiers drove back to their base unharmed.
The back hatch opened and Lyall scooped up used shell casings.
"Welcome to Baqubah," he said.
Ambushes similar to the one that struck the Stryker patrol Friday have become routine in Baqubah, the capital of Diyala province and one of the most violent cities in Iraq. As thousands of U.S. and Iraqi soldiers descend on Baghdad, U.S. commanders say, insurgents are moving north into Diyala, a province smaller than Maryland where the insurgent group al-Qaeda in Iraq has waged a brutal campaign of terror.
"The Baghdad security plan is killing American soldiers up here," one soldier put it.
Over the past five months, enemy tactics have turned squarely against U.S. and Iraqi troops. As sectarian killings and kidnappings have fallen by about 70 percent in Diyala, attacks on U.S. and Iraqi troops have increased by a corresponding amount, according to Col. David W. Sutherland, the top U.S. commander in the province. At least 46 soldiers from his 5,000-member 3rd Brigade Combat Team of the 1st Cavalry Division have been killed since they arrived in November.
The Stryker battalion reinforcements showed up March 13 and plunged into Baqubah, about 35 miles northeast of the capital. Their first day of reconnaissance turned into more than eight hours of urban combat against snipers, roadside bombs and rocket-propelled grenades.
"This is the most stressful environment we've been in, easily," said Capt. Ben Richards, a company commander with the Stryker unit, which fought in Tall Afar, Mosul, Anbar province and Baghdad before coming to Diyala.
As a sign of the province's strategic importance, almost a full brigade of between 2,000 and 3,000 additional soldiers is on the way to Diyala to interdict the volatile terrain between Baghdad and Baqubah, soldiers said.
"Where we have really ramped it up, they're going to find ways to go where we're not," said Brig. Gen. Joseph Anderson, the chief of staff for the number two commander in Iraq. Diyala is "a place that didn't have a lot of boots on the ground."
The province is a microcosm of nearly all the problems encountered today in Iraq. Under Saddam Hussein, Diyala was a stronghold of Baath Party officials and military and intelligence officers, a group that has morphed into several Sunni insurgent organizations, including some that have recently battled al-Qaeda in Iraq. About 25 main tribes and 100 sub-tribes are vying for influence, Shiite militias are encroaching north from Baghdad, and Kurdish settlers are pushing south into the province from northern Iraq.
Diyala's 250-mile border with Iran is believed to be a major byway for weapons and funding to Iraqi fighters. Some of the largest caches of what U.S. officials believe to be Iranian-made explosives have been uncovered in the dense palm groves of Diyala.
"Everything in Iraq is in Diyala," Sutherland said, adding later: "I think there is an abundance of people who are willing to die."
Sutherland traces the province's deterioration to specific changes last year. In April 2006, he said, Abu Musab al-Zarqawi, then leader of al-Qaeda in Iraq, declared Diyala the capital of the Islamic caliphate he hoped to create, attracting followers from the violent Anbar province in western Iraq. Five months later, the spigot of food and fuel rations to the province ran dry. The provincial government temporarily ceased meeting in October.
Around the same time, the Shiite-led Iraqi security forces conducted mass sweeps -- in one instance arresting nearly 700 people, all but two of them Sunnis, Sutherland said -- and created an environment of deep mistrust of the government. As the U.S. military shifted resources away from the province and into Baghdad, Diyala's residents looked to the armed groups for protection.
"When you perceive the government is not helping you, then you turn to others that will," Sutherland said.
Since then, the nature of the violence has shifted. In April 2006, authorities reported 85 murders and corpses discovered; last month they counted 31. But attacks against U.S. and Iraqi troops have spiked over the same time period: Soldiers encountered 267 roadside bombs last April, but 438 last month. Direct fire attacks more than quadrupled, from 52 to 220.
Soldiers say the most heinous crimes are committed by al-Qaeda in Iraq fighters, who have attacked hospitals, used female suicide bombers, raped and tortured. They are said to inflict their hard-line religious beliefs in bizarre ways, such as prohibiting shopkeepers from putting cucumbers (considered male) and tomatoes (female) in the same bins.
"Baghdad was chill compared to this," said Pvt. Steven Smith, 20, a member of the Stryker battalion from Newport News, Va. "These guys just dress up in black suits and masks and say, 'Let's go kill everybody.' Every day out here, you don't know if you're going to make it back."
Hassan Alwan Said, the mayor of Buhriz, a violent village on the southern edge of Baqubah, said the persistent insurgent power in the city led many residents to fear that al-Qaeda in Iraq and the Americans were secretly colluding.
"They think, 'Why can't the coalition kick out al-Qaeda?' " he said.
In recent weeks, U.S. troops say, they have killed and captured dozens of fighters and driven many more out of the area. Adopting a strategy similar to the Baghdad security plan, U.S. soldiers have recently opened up at least seven small combat outposts in and around Baqubah where they live and work amid the most volatile neighborhoods. The troops are negotiating with local tribal and insurgent leaders to encourage Sunnis to reject al-Qaeda in Iraq.
Capt. Marc Austin, a company commander of the 1st Battalion of the 12th Cavalry Regiment, said soldiers from his unit will eventually move into a ring around Baqubah to let others take downtown.
"Now you've got the mini-Baghdad security plan here. You've got forces inside and you've got heavy forces outside encircling, cutting off the lines of supply," he said.
In Buhriz, soldiers said shops have reopened and streams of people have moved back into their homes along what were barren streets just a month ago. On Friday, the Stryker troops gathered tribal leaders into the defunct Buhriz government center to coordinate distribution of an emergency shipment of rice, vegetable oil and other provisions to residents.
"It's nice because you actually feel like you're making a difference out here, you can see it change for yourself," said Staff Sgt. Kenneth Gunderson, 32, who is based at Fort Lewis, Wash.
But venturing into parts of the city is still risky. At Combat Outpost Adam, opened less than two months ago in an abandoned college building in downtown Baqubah, soldiers spent part of Saturday morning firing their weapons at gunmen hiding on rooftops, behind woodpiles and driving by on scooters.
By mid-morning, the soldiers had moved out to the main Baqubah market, a nearly deserted strip of shuttered shops, piles of trash and glass, and the rubble of collapsed buildings in Al Amin neighborhood. The few people shopping when the U.S. and Iraqi troops showed up got in their cars and left. On a yellow concrete wall, someone had spray-painted in Arabic: "Long live the insurgents. God is greatest. Down U.S.A."
The soldiers crept up the street along both sidewalks, crouching behind walls and pointing their machine guns down the dirty alleys. Each window and crenulated rooftop along the street was a potential sniper roost. "It's not looking good right now. I'm just getting a real bad sense," said Sgt. Kirk Fuller, 23, of Tulsa.
A single gunshot rang out. The soldiers ducked into shops. At the all-clear, they crept back outside. At 11:21 a.m., an object lobbed over a concrete wall bounced on the sidewalk and rolled past a cluster of soldiers.
"Hey, that's a live grenade!" Fuller shouted. "Get inside! That's a live grenade!"
The soldiers sprinted into shops and around the corner.
But the grenade did not explode.
When they came out from their cover, the soldiers searched the house behind the wall but found nothing except a man in white boxer shorts and a T-shirt. They finished their patrol and drove back to base. Afterward, Capt. Austin gathered his men in a dark hallway.
"The only thing was that grenade. I don't know where it came from," he said. "We were very fortunate on that. Everybody, say a prayer tonight and thank the good God above."