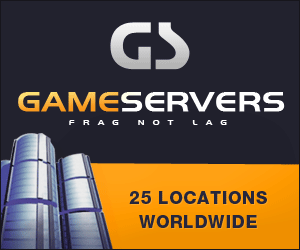 New York Times
March 24, 2009
By Steven Erlanger
PARIS — The United States has thrown its support behind the Danish prime minister as the new secretary general of NATO, but it must now try to get Turkey to agree, senior American and European officials said Monday.
While most European countries had lined up behind Prime Minister Anders Fogh Rasmussen of Denmark, 56, the Obama administration has been quietly recommending the Canadian defense minister, Peter MacKay, 43, in part because of Canada's significant role in Afghanistan.
But Mr. MacKay appeared to call off his unacknowledged pursuit of the post on Sunday in Brussels, telling reporters, "I have a tremendous amount of work to do with the Canadian Forces."
A senior European official said that it was now "up to Washington to deliver Turkey," given that NATO operates by consensus of all its 26 members.
The officials spoke on condition of anonymity, following diplomatic protocol.
Mr. Rasmussen and his country are perceived by many Muslims as insensitive to Islam, an important issue when NATO's biggest challenges are Afghanistan and Pakistan.
The Turks have objected to Mr. Rasmussen, citing those larger concerns.
The Danish problem dates from the 2006 publication in some Danish newspapers of cartoons of the Prophet Muhammad. Denmark also allows supporters of the P.K.K., a Kurdish separatist group outlawed in Turkey, to operate a television station there. In 2003, Mr. Rasmussen was quoted as saying that he did not believe that Turkey would ever become a full member of the European Union.
In Brussels on Sunday, a Turkish official told Reuters that while his government's position was not yet firm, Mr. Rasmussen was tainted.
"At a time when NATO is going to assume added responsibility in Afghanistan and Pakistan, having a secretary general with such an objectionable approach to billions of Muslims is not the right approach to the Muslim world," the official said.
If Turkey did not go along, another senior European official said, there was the possibility of turning to the Norwegian foreign minister, Jonas Gahr Store, 49, who has studied in the United States and Paris.
Mr. Store was said by the official to have impressed many of his European colleagues.
The foreign minister of Poland, Radoslaw Sikorski, 46, is also considered an outside possibility for the post, though older members of NATO consider Poland too new a member and too preoccupied with Moscow to lead the alliance.
The term of Jaap de Hoop Scheffer, NATO's current secretary general, runs out at the end of July.