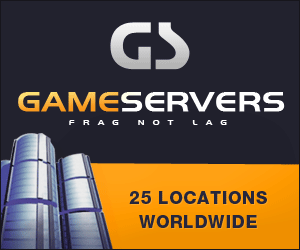 Arizona Daily Star (Tucson)
May 9, 2008 By Associated Press
WASHINGTON — Defense Secretary Robert Gates said Thursday that the U.S. military was stepping up preparations for a relief mission in Myanmar, but he said he couldn't imagine airdropping aid without permission from the closed regime.
His comments followed those earlier Thursday by Ky Luu, director of the U.S. Office of Foreign Disaster Assistance, that an airdrop was one option being considered as Myanmar's junta continued to stall on accepting assistance from the United States.
Gates said the military was moving aircraft, ships and Marines closer to Myanmar in case permission is granted to deliver humanitarian supplies.
"I cannot image us going in without the permission of the Myanmar government," Gates said at a Pentagon press conference with Adm. Mike Mullen, chairman of the Joint Chiefs of Staff.
Asked if it would be helpful to victims for the U.S. to drop supplies, Mullen said: "We could. Typically, though, it's sovereign airspace and you'd need their permission to fly in that airspace."
"It's all tied to sovereignty, which we respect whether it's on the ground or in the air," Mullen said.
Luu told a State Department press conference earlier that airdrops are often inefficient, could have broader international legal implications and that the best option would be for Myanmar, which is also known as Burma, to accept the aid.
Still, "anything that might have a positive impact is being looked at and is being discussed," he said, adding that airdrops would be a last resort.
The comments came as the United States and other donor countries continued to wait for permission to enter with tons of assistance and disaster-relief personnel to assess what the needs are and move toward distributing the aid.
Among other countries considering airdrops are Italy and France, whose foreign minister has suggested the possibility of forcing assistance into Myanmar, officials said.
Pentagon officials have said they are wary of such a scenario because it could be considered an invasion. But French Foreign Minister Bernard Kouchner said this week that airdrops could be allowed under the U.N.'s "responsibility to protect" mandate, which applies to civilians.
Officials said there were several problems with unauthorized airdrops, especially if there are no experts on the ground to monitor the distribution of aid. Desperate people could riot over the assistance and there is the possibility that security forces might confiscate it and keep it out of the hands of the needy, they said.
The government has reported more than 20,000 deaths and more than 40,000 missing from Cyclone Nargis that hit Myanmar, particularly the Irrawaddy River delta, last weekend. A U.S. diplomat said Wednesday that the death toll in the delta could exceed 100,000. The U.N. estimates that a million people have been left homeless.
Meanwhile Thursday, the U.S. military stepped up preparations for any humanitarian mission to Myanmar, readying ships and Marines that were in the region for a multinational exercise.
The U.S. Air Force moved more airplanes to a staging area in Thailand and the Navy transported Marines of the 31st Marine Expeditionary Unit and helicopters into Thailand from an aviation combat element of the USS Essex expeditionary strike group, officials said. The Essex and other Navy ships began heading later Thursday toward waters off Myanmar, a journey that Mullen said would take five days.
The Navy happened to have ships and thousands of service members in the Gulf of Thailand for a multinational exercise on humanitarian missions — an exercise called Cobra Gold that started Thursday.