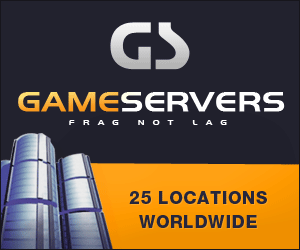 Defense News
January 21, 2008
Pg. 1
After Iraq Success, Army Takes Tactics to Afghanistan

By Kris Osborn
Circling 3,000 feet above a heavily traveled convoy route north of Baghdad, U.S. Army Shadow and Warrior Alpha UAVs trained video cameras on four men planting a roadside bomb at a busy intersection. The images beamed to an Army ground station, whose operators radioed targeting data to a nearby Apache attack helicopter. The aircraft swooped in and killed the men with a 30mm automatic chain gun. Later, a bomb squad neutralized the explosive.
This March 2007 attack, depicted in an Army video that the service allowed a reporter to see but declined to release publicly, was one of hundreds of successful missions by a high-tech, once-classified Army unit called Task Force ODIN, for "observe-detect-identify-neutralize." The 14-month-old unit uses a network of Army UAVs, 10 modified C-12 surveillance planes and ground stations to spot and destroy improvised explosive devices (IEDs) and people who plant them.
The unit, which was rapidly organized and deployed from Fort Hood, Texas, in 2006, deployed to Iraq in November 2006. Now under the 1st Infantry Division in Tikrit, ODIN''s roughly 100 soldiers have killed more than 2,400 bomb-planters and captured 141 more without losing a single helicopter to enemy fire, said Gen. Richard Cody, vice chief of staff of the Army. The unit's success has led Army officials to expand it and to bring its tactics to Afghanistan.
"ODIN is a one-of-a-kind, proof-of-principle outfit that we built," Cody said. "We are moving UAVs to Afghanistan to the aviation brigade to replicate the same capabilities that we have learned from ODIN."
The unit generally begins its work in the air, high enough for sensor-laden C-12s and UAVs equipped with electro-optical/infrared cameras to remain undetected from the ground.
"Without these technologies, we might never see [the insurgents], because they often plant IEDs at night," a senior Army official said. "With manned-unmanned teaming, Apache pilots are on alert while the UAVs find targets. It is crucial to remain undetected, because as soon as you show yourself, [insurgents] take off and get lost in the urban terrain. Now, we track them, follow them, and quietly process targets."
The images are broadcast to One System Remote Video Transceivers (OSRVTs) on the ground or in command-and-control aircraft. Built on a Panasonic Toughbook laptop computer and a multiband radio receiver, the 20-pound OSRVT can receive video feeds from several varieties of UAVs at the same time. The Army has more than 400 of the terminals, delivered by Textron's AAI unit under a $70 million deal signed in 2006. They are installed on Strykers, Humvees and A2C2S (Army Airborne Command and Control System) UH-60 Black Hawk helicopters.
"OSRVTs are not only to look at the UAV video, but they also give you situational awareness by putting the images up with a map, giving you a footprint of where the sensor is at the stare point," said Tom Bachman, AAI's OSRVT program director.
They also show where the friendly UAVs are, displayed on a standard Army grid map that shows the terrain, said Lt. Col. Jennifer Jensen, product manager for common systems integration, Redstone Arsenal, Huntsville, Ala.
Using a technique called forensic backtracking, operators compare the incoming images with earlier ones from the site, looking for tiny differences that may indicate the work of bomb makers. When they spot a crew in action, they can call up a nearby Apache and guide it to the target or alert nearby troops for defensive or offensive action.
"The power of ODIN is not just a platform. It is a battle command network which distributes horizontally down to convoys, and down to battalions and companies with a man-in-the-loop," Cody said. "The UAV operator sits next to the battalion commander, knowing what the battalion commander wants and looking on that screen. We are building as many as we can as fast as we can."
The 2007 supplemental provided $5.5 million to maintain the C-12s.
New Tactics
The Army says this kind of manned-unmanned teaming helps "substantiate the Army's focus on decentralized options," which are increasingly oriented toward individual soldiers and Marines, the senior Army official said.
One observer called Task Force ODIN a sea change in the Army's approach to tactical intelligence.
"The tactical commander has always wanted to know what is up the road or on the other side of the building, and they now have that. This takes away some of the advantages the terrorists get in an urban environment," said Daniel Gouré, vice president of the Lexington Institute, a Virginia-based think tank. Gouré said ODIN is an "asymmetric counter to the terrorist asymmetric threat."
That leads to fewer U.S. casualties, Gouré said.
"This really is a lifesaver as well as a strategic tool," he said. "If you stop one IED attack on one vehicle, you are saving four to 10 people."
This experience in moving data quickly to commanders in combat paves the way for coming communications gear.
"This is just the beginning. Once you start getting more of the advanced communication systems such as WIN-T [Warfighter Information Network, Tactical], JTRS [Joint Tactical Radio Systems], Land Warrior and Blue-Force Tracking, you will start creating a war-winning advantage," Gouré said. "This connectivity of all the different sensors at the same time is the future of IT. You really have man and machine fused now, which is awesome to be able to do."
Apache Cockpits
The next step: buy more and better OSRVTs, and install them in Apaches.
"The next thing we are going to do is get that picture into the cockpit," said Army Col. Derek Paquette, Apache program manager. "All the units that are deploying now are seeing the synergistic effect of teaming the UAV operators with brigade TOCs [Tactical Operations Centers], so that information can be shared. Obviously, you want to get to the point where you don't have to relay that data by voice, you want to be able to see that data."
On Feb. 1, a Shadow UAV at Fort Rucker, Ala., is slated to transmit video directly to a nearby Apache in a key demonstration. The images will show up on the Apache's existing displays. If all goes as planned, OSRVT-equipped Apaches will arrive in combat zones this summer, Jensen said.
"The biggest advantage is it allows all the different elements, the air elements such as the Apache, to see the exact same thing as the UAS operator, as the soldier on the ground, and the person back in the TOC," she said.
ODIN equipment will become a formal program of record only in 2010, but the Army's Training and Doctrine Command recently approved the purchase of an improved Block II OSRVT. Slated to arrive by early 2011, the new terminals will encrypt their transmissions and allow their operators to take control of UAV sensors even if the UAV pilots are far away.
"It is an issue of funding at this point," said Jensen, who said she gets weekly requests for more ODIN gear from Iraq.