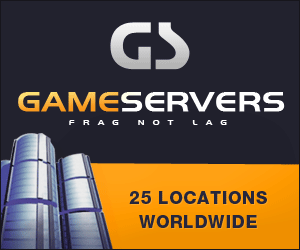 New York Times
January 9, 2008 By Stephen Farrell
ESAIWID, Iraq — With extraordinary secrecy, and even an information blackout aimed at most of their Iraqi Army comrades, American troops began a major offensive on Tuesday to drive Sunni insurgents from strongholds in Diyala Province. But many insurgents still managed to flee the first villages the Americans went into, showing just how difficult it is to trap the elusive militants.
Because at least half the insurgents escaped before an offensive last June, American planners deliberately kept most Iraqi units in the dark before this one, a tactic that suggests they cannot fully trust the allies who are supposed to pick up more of the fighting as American troops scale back their presence this year.
The militants may have been tipped by leaks or by the visible movements of troops and machinery that precede any operation.
American commanders say it is essential to hobble the extremists to sustain recent security gains and ultimately pacify Iraq.
The offensive, in an area around this village 60 miles northeast of Baghdad, began just before dawn. Seven American battalions, accompanied by Iraqi Army units, pushed into a 110-square-mile area in the fertile northern Diyala River Valley in search of 200 insurgents with Al Qaeda in Mesopotamia, the largely homegrown Sunni insurgent group that American intelligence says is foreign led and now represents the principal threat to stability in Iraq.
The offensive is part of a wider operation across northern Iraq to drive extremists from the region, where many of the fighters and leaders of Al Qaeda in Mesopotamia are thought to have fled after military operations around Baghdad and in Anbar Province, as well in Baquba, the Diyala provincial capital 30 miles south of here.
Although the commander of the Iraqi Fifth Army Division in Diyala was aware of the intended target, American units in recent days and weeks carried out smaller decoy operations in other towns farther south, like Baquba and Wajihiya, to mislead extremists about where the actual operation would take place.
"We have taken great strides to convince the enemy that we are not interested in the Breadbasket," the nickname for this fertile area, said Brig. Gen. James C. Boozer, the deputy commander in the north.
"What has been happening in Baquba and Wajihiya specifically has been somewhat of a deception effort," said Maj. Gen. Mark P. Hertling, the commander of American forces in northern Iraq. "We have allowed the enemy to believe that Diyala has been wide open while we have been generating forces in here to nail them."
Outlining details of the feint and other diversionary tactics used by American forces a few days before the attack, he added, "That's why if you were to go up to an Iraqi soldier on the street today, or even some of their senior leaders and say, 'So what's going on in Diyala?' they might tell you something that doesn't quite sync with this plan."
Nevertheless, some advance units noticed an unusual number of women and children fleeing south in cars in recent days, and residents of Esaiwid said Tuesday that the insurgent fighters left the village days ago, although some appear to have remained behind or returned to plant car bombs.
In any case, it is hard to conceal thousands of American soldiers and scores of armored vehicles, Iraqi military units, interpreters and support workers moving into place through highways and towns in central Diyala, even though their movements were staggered and mainly at night.
According to First Lt. Max Ferguson, of Company I, Third Squadron, Second Stryker Cavalry Regiment, residents reported that fighters with Al Qaeda in Mesopotamia were tipped off that the offensive was imminent "because of the increase in helicopter traffic overhead."
The current operation is larger than the one in June, when half or more of the estimated 300 to 500 insurgents escaped from Baquba before the offensive. The soldiers advancing Tuesday encountered numerous improvised roadside bombs and booby traps, barely detectable except for telltale filaments of copper wire glinting in the early-morning sun through the undergrowth and orange trees.
One unit called in a Hellfire missile strike to destroy a car parked beside a canal, after residents of Esaiwid warned them it was rigged with explosives earlier that morning by fleeing insurgents. The car burned for hours.
Other units were not so fortunate. Commanders said three vehicles were hit by roadside bombs, though without causing serious injury.
American commanders say the area has long provided cover for Al Qaeda in Mesopotamia.
"This is a massive operation to really squeeze in the Breadbasket what we think is a major Al Qaeda logistics site, and to a lesser degree command-and-control operations," General Hertling said shortly before it started. "The intent of this operation is to hit them hard here, make them defend, and at the same time stop them from flowing to other places."
There would also be attacks in other areas, he said, "to make them look in several different directions, to affect not only their fighters but their leaders, their financiers and their support base."
The current operation is being led by the Fourth Stryker Brigade Combat Team, Second Infantry Division, with support from other units in the area around a town, Muqdadiya, to catch what American Special Forces term "squirters," insurgents trying to slip out of the area. Although American units ran into many concealed bombs, they encountered little or no direct contact with insurgent fighters.
American commanders say some of the intelligence on insurgent activities in the valley's palm and fruit groves has come from fighters captured during raids in December, including one near Muqdadiya that uncovered mass graves and a torture chamber with a metal bed frame attached to electrical wires, and chains on bloodstained walls.
The military said it killed 24 insurgents and detained 37 during that operation. It also said that it had gleaned information from villagers, who until now had been intimidated by Al Qaeda in Mesopotamia, in areas recently taken by American and Iraqi forces.
The hazards are numerous, even outside the immediate area of the Breadbasket. During one Jan. 4 patrol with Third Squadron, Second Stryker Cavalry Regiment, in the buildup to the offensive, a photographer working for The New York Times snagged his foot on a copper filament hidden in undergrowth, which led to a bomb buried in a hole.
The filament was not a trip wire, but a command wire, the sort used to set off an explosive with an electrical current. The bomb did not explode and was safely disposed of.
Some American units have had to adapt quickly to the rural terrain, including Lieutenant Ferguson's unit, which spent two months in the urban environment of Dora, in southern Baghdad, during the American troop increase last year.
In Baghdad they had to deal with bombs set off by metal pressure plates or buried cables that leave only a small bump in a road surface. Now they encounter bombs buried so deep beneath the orchards that they are almost impossible to spot in advance.
After one recent explosion, said Lieutenant Ferguson, it took his men half an hour to find the wire leading to the device, even though they knew exactly where the bomb had gone off.