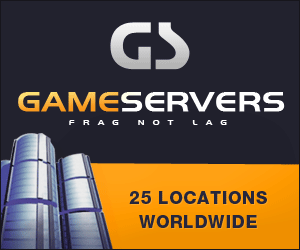 New York Times
May 24, 2007 By Helene Cooper and David E. Sanger
WASHINGTON, May 23 — The Bush administration said Wednesday that it would use a new report detailing Iran's progress in enriching uranium to encourage European and Asian allies to seek a major expansion of sanctions against Tehran, an economic crackdown that could extend beyond what the United Nations Security Council has authorized.
In an interview, R. Nicholas Burns, the under secretary of state for political affairs, said the report, by the International Atomic Energy Agency, was "alarming" because it showed that earlier this month, Iran was operating 1,300 centrifuges simultaneously.
But it is unclear whether Iran can sustain that level of activity, and Mr. Burns stopped well short of endorsing the conclusion last week by Mohamed ElBaradei, the director general of the agency, that the Iranians "pretty much have the knowledge about how to enrich."
Mr. Burns sharply disagreed with Dr. ElBaradei's characterization of the current stalemate with Iran as evidence that the American-European strategy had failed, and insisted that Iran had been successfully isolated, even though it was pressing forward with uranium production.
While Dr. ElBaradei has quietly been arguing that Washington and its European allies should consider letting Iran operate a small number of centrifuges as part of a face-saving compromise that would sharply limit its nuclear activities, Mr. Burns said the United States and its allies were headed the other way: toward tougher sanctions, at the United Nations and beyond. The I.A.E.A. is a United Nations agency.
"Iran is thumbing its nose at the international community," Mr. Burns said.
American intelligence agencies are still trying to assess the significance of Iran's work on uranium enrichment, including whether the progress on centrifuges requires rethinking current estimates that Iran remains at least several years away from producing a nuclear weapon.
While the report indicated that Iran's 1,300 centrifuges were all running during a surprise inspection nine days ago, it also said that Iran had fed only 260 kilograms of uranium hexafluoride into the machines for enrichment over the past few months. Experts said that was a low amount, suggesting the centrifuges were running quite slowly, perhaps to keep them from failing.
The decision to press for tougher sanctions comes one year after the United States and five other nations made Iran an offer that it has so far refused to accept. At its core is a package of economic incentives in exchange for Iran's suspension of its enrichment program.
Mr. Bush's aides insist that even though Iran has spurned the offer for a year, they have no intention of changing course. They say they will continue to demand that Iran suspend enrichment, or face ever tougher sanctions.
Within the Security Council, the United States and Britain will push, at the very least, to impose a mandatory travel ban on Iranian officials involved in the nuclear program. That ban could extend to other members of the government, administration officials said.
They also said that outside of the Security Council, the United States would push for a ban on arms sales to Iran, and would prod European countries to cut export credits to Iran.
"The Iranians need to know that we're serious about this," Mr. Burns said.
There were indications that the United States might be able to count on new support from France and its new president, Nicolas Sarkozy. He told a German monthly, Cicero, in an interview published Wednesday, "I for my part think one should not hesitate to toughen the sanctions" if Iran did not cooperate.
His predecessor, Jacques Chirac, often said he did not like to resort to sanctions, even though France supported the initial measures imposed by the Security Council in December 2006 and again two months ago.
American and European officials said they were irked by Dr. ElBaradei's recent comments, primarily in an interview with The New York Times last week, suggesting that their insistence on Iran's full suspension of nuclear activities had been overtaken by events. Dr. ElBaradei made the case that the intent of a suspension was to keep Iran from learning how to enrich nuclear fuel; now, he said, "it is simply a question of perfecting that knowledge."
American, British, French and German officials plan to lodge an official diplomatic complaint to Dr. ElBaradei about his comments, and his suggestion that they consider allowing Iran to retain some enrichment activities.
This is not the first time Dr. ElBaradei has annoyed the Bush administration. In early 2003 he declared there was no evidence that Saddam Hussein had reconstituted Iraq's nuclear weapons program, an assessment that proved correct.
American officials tried to block him from winning a second term running the agency. Not long afterward, Dr. ElBaradei was awarded the Nobel Peace Prize.
"Mr. ElBaradei believes that there is an imaginary line over which Iran has stepped," one European official said this week. "Well, that is not his judgment to make."
The agency's new report said that Iran had continued to limit the information available to inspectors, and that it had refused to answer longstanding questions about elements of its nuclear program. "Iran has not agreed to any of the required transparency measures, which are essential for the clarification of certain aspects of the scope and nature of its nuclear program," the report concluded.
For the six nations pressing Iran on its nuclear program, progress has been excruciatingly slow. While the United States, Britain and, to a lesser extent, France and Germany, have pushed for tough sanctions, Russia and China have balked. Both Russia and China crossed major diplomatic thresholds last summer when they agreed to seek Security Council sanctions against Iran, but both countries have also dragged their feet about actually imposing them.
Javier Solana, the European Union's foreign policy minister, will meet next week with Iran's top nuclear negotiator, Ali Larijani, in Berlin and will repeat the offer of incentives made last year, American and European diplomats said. If Iran again refuses to suspend enrichment, the six nations will begin drawing up a third Security Council sanctions resolution.
The issue is expected to be discussed at next week's Group of Eight foreign ministers meeting in Potsdam, Germany.
Further inflaming tensions with Iran, the United States has dispatched nine warships with 17,000 troops into the Persian Gulf. The Navy said the ships, including two aircraft carriers, would conduct exercises as part of a long-planned effort to reassure Arab allies of Washington's commitment to their security. Naval officials said the exercise was one of the largest assemblies of ships since 2003.