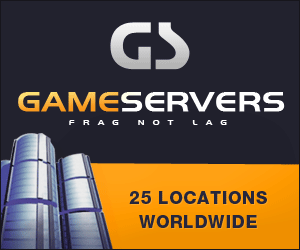 USA Today
January 18, 2007
Pg. 8
Iraqi leader says criticism could 'boost' terrorists

By Rick Jervis, USA TODAY
BAGHDAD — Iraq's leaders will need at least a few more months to hammer out political deals central to President Bush's security overhaul, the outgoing U.S. ambassador said Wednesday.
In an interview with USA TODAY, U.S. Ambassador Zalmay Khalilzad laid out a timetable for Iraqi politicians to resolve long-simmering disagreements, such as how to share Iraq's oil wealth.
Khalilzad also said the United States was "committed to going after" Iranian operatives in Iraq, who he said were responsible for supplying sophisticated bombs used against U.S. forces.
Bush has called on Sunni and Shiite politicians to resolve their differences and help ease sectarian tensions as an additional 21,500 U.S. troops begin arriving in Iraq. There are about 137,000 U.S. troops in Iraq now.
"Iraqi leaders understand that the patience of the American people, the patience of the leadership of the political forces in the United States, is running out," Khalilzad said.
He declined to say whether Iraq's government would face repercussions for not resolving key political issues, calling such talk "counterproductive."
"We have to recognize this is a sovereign country with an elected prime minister," he said. "We can't appear to be dictating in a way that, 'You must do this by this week, you must do this by that week.' "
The initiatives include:
•An oil law. Drafters finalized an energy bill Tuesday that would define how Iraq's oil wealth would be distributed to different regions, Khalilzad said.
Sunni-dominated territories possess a relatively small percentage of Iraq's oil reserves, and Sunni politicians want to make sure they receive a share of future royalties.
The bill needs Cabinet approval before the parliament votes on it and will probably take a month to pass into law, Khalilzad said.
•De-Baathification. U.S. officials are reviewing a draft law that would partially lift a ban that prevents former members of Saddam Hussein's Baath Party, most of them Sunnis, from holding government jobs. The law is probably two months away from passage, Khalilzad said.
•Constitutional amendments. A bill that would outline how Iraq's constitution could be amended — a point of heated debate between Iraqi sects — is being studied and is "several months" from completion, Khalilzad said.
Khalilzad said Iraqi leaders have agreed to allow U.S. forces unfettered access to Baghdad neighborhoods. Such access is key to disarming militias. "We'll have the freedom of action to go anywhere in the city in pursuing these objectives," he said. "We have to wait and see whether what has been agreed to, which is quite satisfactory, is actually implemented."
Also on Wednesday, Iraqi Prime Minister Nouri al-Maliki chastised the United States for suggesting his government was living on "borrowed time." He told The Times of London that such statements have bolstered Iraq's extremists.
"I wish that we could receive strong messages of support from the U.S. so we don't give some boost to the terrorists and make them feel that they might have achieved success," al-Maliki said.
He said the United States' refusal to give Baghdad's security forces sufficient guns and equipment has hurt their ability to secure the capital. If given the proper equipment, he said, U.S. forces could reduce their numbers within six months, he said. Al-Maliki also rejected claims that he is lenient on Shiite militias, saying 400 Mahdi Army members have been arrested in recent days.