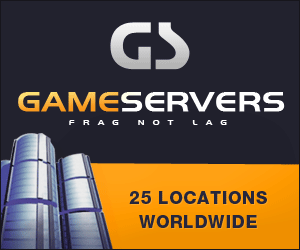 New York Times
November 17, 2006
Pg. 1
By David S. Cloud
The Air Force has conducted more than 2,000 airstrikes in Afghanistan over the past six months, a sharp increase in bombing that reflects the growing demand for American air cover since NATO has assumed a larger ground combat role, Air Force officials said.
The intensifying air campaign has focused on southern Afghanistan, where NATO units, primarily from Britain, Canada and the Netherlands, as well as American Special Forces have been engaging in the heaviest and most frequent ground combat with Taliban rebels since the invasion five years ago.
The NATO forces are mostly operating without heavy armor or artillery support, and as Taliban resistance has continued, more air support has been used to compensate for the lightness of the units, Air Force officials said. Most of the strikes have come during "close air support" missions, where the bombers patrol the area and respond to calls from ground units in combat rather than performing planned strikes.
On a recent 11-hour mission that included a reporter for The New York Times, a B-1 bomber orbited at 20,000 feet, responding to radio calls from American and Canadian troops who asked the plane to use its radar to watch for insurgent forces and to be prepared to drop bombs.
On a separate mission last week, a bomber dropped its entire payload of eight 2,000-pound bombs and six 500-pound bombs after ground units called for help, Air Force officials said.
One B-1 pilot, Lt. Col. Tim Schepper, said that when troops called for airstrikes, "There are times when you can hear the gunfire and R.P.G.'s over the radio in the background, and that's when you know you have helped keep them alive." An R.P.G. is a rocket-propelled grenade.
To carry out the heavier mission load, the Air Force's entire complement of B-1 bombers was shifted over the summer from the British air base at Diego Garcia in the Indian Ocean to a Middle Eastern airfield closer to Afghanistan. The new basing arrangement shortens the flying time to Afghanistan by two hours, allowing bombers to remain overhead for longer periods between refueling by aerial tankers.
Air Force officials said they were prohibited from disclosing the location because of sensitivities by the host country about disclosing the extent of its cooperation with the American military.
Lt. Gen. David Richards, the British commander of NATO forces in Afghanistan, has promised to bring stability and win support among Afghan civilians by focusing primarily on economic development and avoiding combat. But the resurgence of the Taliban has made that difficult. NATO forces have established numerous small bases and sent out extended patrols in small formations and with little or no heavy armor and artillery. And NATO has also lacked a reserve force that can be shifted quickly to hot spots, though Poland has promised to send more troops to fulfill that role.
The 2,095 attacks by American aircraft since June is many times greater than the number of airstrikes in Iraq, where the terrain and nature of the conflict are less susceptible to bombing campaigns. There have been only 88 attacks by American aircraft in Iraq since June, according to Air Force figures. Unlike in Afghanistan, insurgents in Iraq are largely in urban areas and do not often mass in groups large enough to warrant use of airstrikes, Air Force commanders said.
The increase in total munitions dropped has also been substantial. This year in Afghanistan, American aircraft have dropped 987 bombs and fired more than 146,000 cannon rounds and bullets in strafing runs, more than was expended in both categories from the beginning of the American-led invasion in 2001 through 2004, the Air Force said. During those years, a total of 848 bombs and just over 119,000 bullets were used by aircraft, according to Air Force figures.
On the B-1 flight last week that included a reporter, Colonel Schepper and his two-man crew received a radio call from a Canadian soldier at an isolated base near the town of Tarin Kowt, who asked the aircraft to stand by for potential attacks on insurgent forces. A few hours later, the bomber crew received a similar radio message from an American Special Forces soldier, who warned that Taliban attacks on his position had been frequent. "We've had contact every day this week," said the soldier, who could not be identified under military rules. "As sure as the day is long, we'll have more."
The surge in recent airstrikes coincided with NATO moving into the south over the summer, a period when Taliban attacks also increased. Much of the bombing in September was conducted during several major NATO ground operations against concentrations of Taliban fighters. But the number of air attacks has stayed high, reaching 397 in October, and is expected to remain at comparable levels this month, according to Air Force commanders.
In Afghanistan the increased use of air power has also come at a cost in casualties among allied forces and civilians. In September, an American A-10 attack jet mistakenly opened fire on Canadian troops southwest of Kandahar, killing one and wounding dozens more.
Later that month, a nighttime NATO air attack involving an AC-130 gunship killed 31 civilians, most of whom were shepherds, a joint NATO and Afghan investigation concluded recently. The civilians were killed as they fled their tents with their wives and children after a NATO bomb struck a nearby compound, killing 20 Taliban fighters. There have also been increased reports of damage or destruction to mosques and other civilian buildings and property.
In addition to dropping bombs, Air Force jets are increasingly being called on to provide ground forces with intelligence about possible insurgent forces in their vicinity, using infrared cameras, radar and other surveillance equipment.
While the B-1 has proven useful in Afghanistan because of its large fuel tanks and bomb-carrying capacity, the planes' 30-year-old electronics have sometimes been a liability.
On the recent 11-hour mission, the B-1 crew had to inform ground troops several times that the plane's radar could not deliver the detailed picture of ground activity they wanted and that many fighter jets and other aircraft equipped with more modern surveillance equipment could provide.
During the mission, one American soldier called up to say that his unit was holding a memorial ceremony for a soldier who had been killed several days earlier in combat. Trying to detect any possible ambushes of the service, he asked whether the plane could see whether there were any "military-age males" with weapons nearby — a request beyond the capabilities of the B-1's electronics, the crew told him. So he requested that the B-1 perform a "show of force," a low-level pass meant to frighten any fighters nearby.
Colonel Schepper dropped the jet steeply from 20,000 feet to around 8,000 feet and roared over the soldiers' position, releasing flares to heighten the effect of the fly-by.
On the plane's radio, the soldier voiced a simple response: "Beautiful, beautiful, beautiful."