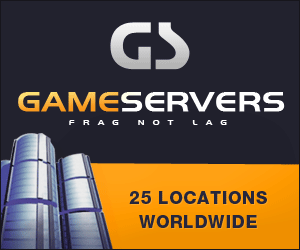 Washington Times
March 7, 2007
Pg. 13
Pacific buildup 'contingency plan'

By David Axe, Washington Times
GINOWAN, Japan - A deployment to Okinawa by the U.S. Air Force's newest fighter jets presages plans to rapidly boost forces in the Pacific region in event of a crisis over North Korean nuclear weapons or a Chinese invasion of Taiwan.
On Feb. 17, the first of a dozen F-22 Raptor fighter jets, manufactured by Bethesda-based Lockheed Martin, completed a long-planned flight to the U.S. Kadena Air Force Base in Okinawa from Langley Air Force Base in southeast Virginia. It was the first overseas deployment for the type since its 2005 entry into service.
The Raptors represent a sweeping modernization of U.S. forces in the Pacific, including new coastal warships, ballistic missile defenses, C-17 airlifters and wheeled armored vehicles for ground forces.
Over the next five years, the Air Force will permanently station three F-22 squadrons of about 20 jets apiece in the region: two in Alaska and one in Hawaii. Europe, once a bastion of U.S. air power, isn't slated to receive any Raptors.
The Air Force picked Kadena for the F-22's first deployment in order to pave the way for the permanent squadrons, said Lt. Col. Wade Tolliver, commander of the visiting jets.
"Coming here and operating with our forces in the Pacific gives them a chance to learn about the F-22 and gives us a chance to see how this platform operates in this theater," he said.
During their three-month stay, the 20 deployed Raptor pilots will practice dogfighting against Air Force, Navy and Marine Corps fighters based in Japan. In recent exercises in Alaska and Nevada, two Virginia-based Raptor squadrons have racked up an impressive record of simulated "kills," defeating hundreds of opposing fighters for every F-22 lost.
In addition to being the best dogfighter in the world, the Raptor has capabilities that make it uniquely suited to taking on Pacific threats, pilots said. Its long range and high top speed let it cover the region's vast distances quickly.
Its speed also means it can transfer unprecedented kinetic energy to satellite-guided bombs, said F-22 pilot Capt. Phil Colomy. This might help the jet take out buried or fortified targets such as North Korea's many artillery positions.
In addition to preparing the region for its own F-22s, the deployment tests Kadena's ability to support deployed forces in addition to its own F-15 fighters, E-3 radar warning planes, helicopters and aerial tankers.
"We're the hub of air power for the Pacific," said John Monroe, a base spokesman. "It's not just about the capability of the air power we have here, but how much room we have here and what some of our contingency plans are for staging aircraft here in case anything should happen."
The 11,000-acre air base is one of the biggest in the world, with ramp space for hundreds of aircraft beyond those permanently based here. About half that area is occupied by a sprawling ammunition depot.
Jet aircraft flying from Kadena could reach the Korean Peninsula or Taiwan in an hour, compared with at least two hours for aircraft flying from the U.S. territory of Guam, the Air Force's other major regional base. "This place is going to be hopping in case a contingency happens," Mr. Monroe said.
In addition to Air Force jets, Okinawa hosts Marine ground troops, jets and helicopters and U.S. Army air-defense missiles as well as Japanese forces. Owing to the booming Okinawan population and local opposition to the U.S. military presence, the Marines are relocating to Guam.
That is not an option for Air Force fighters who are required to react quickly to any threat, Mr. Monroe said. "If we're in Guam, we're out of the fight."
The F-22 deployment has had hitches. On their first attempt to reach Kadena from a stopover in Hawaii on Jan. 10, several jets encountered software problems as they crossed the international date line. For safety reasons, all 12 aircraft turned back to Hawaii, where Lockheed Martin engineers quickly fixed the glitch.
Conveniently for the Air Force, the delay meant that a major off-base protest against the F-22s staged by Japanese peace groups occurred a full week before any of the $300 million aircraft had arrived.