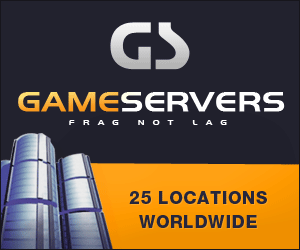 USA Today
July 21, 2008
Pg. 9
News Analysis

Iraqi military still shows signs of being dependent -- as in the battle for Basra

By Charles Levinson, USA Today
Can Iraqi troops fight — and win — on their own?
That question has become even more urgent after President Bush, Democratic presidential candidate Sen. Barack Obama and Iraqi Prime Minister Nouri al-Maliki all spoke in recent days about setting either vague or specific time frames for withdrawing U.S. troops from Iraq.
Recent evidence suggests that although the Iraqi military has made enormous progress, it is still dependent on small teams of American advisers who can rein in overly aggressive Iraqi commanders, call in U.S. airstrikes and help coordinate basic supplies such as food, rifle-cleaning kits and even printer cartridges.
The advisers could remain on the ground in Iraq long after most U.S. combat troops have left. Col. John Nagl, who resigned last month as commander of the U.S. Army's school for military advisers, says they are "the key to our exit strategy in Iraq."
A prime example: a battle in March that has become known as the "Gates of Basra."
In that firefight, a battalion of 250 Iraqi soldiers had been ambushed during a broad offensive to retake Basra, Iraq's second-biggest city, from Shiite militants. Facing a barrage of mortars and gunfire from all sides, the Iraqi troops took refuge in an abandoned police station and called U.S. advisers for help.
"The Iraqi forces were pinned in the compound," said Maj. Tim Bleidstel, one of eight Marines who responded to the call. "No one could get out."
The team of Marines rushed to the scene in two Humvees. Using surveillance photos, they were able to pin down the exact location of the militia mortar teams and snipers. Minutes later, F-18s buzzed overhead, strafing their targets and silencing the enemy fire.
That allowed Iraqi commanders to venture out and negotiate a deal with local tribal leaders. The following day, Iraqi soldiers and their U.S. advisers watched as tribesmen beat back the militias in a six-hour gunbattle that raged until sunset, said Lt. Col. Chuck Western, another of the advisers present.
"Our presence and the air cover we provided got the militia off the Iraqi commander's back just enough to allow him to engage the people in the area, and he convinced them to turn on the militias," Western said.
Western says the episode was a turning point in the broader battle for Basra, which the Iraqi government has hailed as a landmark, coming-of-age victory for the country's military.
After establishing control of the city and its crucial oil fields, Iraq's military began offensives against militants in Amarrah, Mosul and the Baghdad neighborhood of Sadr City.
Supporting role
It is those military victories, and the political clout that came with them, that have emboldened al-Maliki to press Bush for a timetable for U.S. troop withdrawals. Yet al-Maliki and his top aides have been careful to say they want U.S. "combat troops" to depart, leaving the door open for advisers to stay indefinitely.
Sami al-Askary, one of al-Maliki's closest advisers, said in a recent interview with USA TODAY that U.S. soldiers should pull back to a "supporting role." Gen. David Petraeus, the U.S. commander in Iraq, said last fall that adviser teams will probably be the backbone of the U.S. presence there in the years to come.
Such a shift could have long-term benefits for both parties. If the U.S. military shifted to an advisory role in Iraq, as many as 100,000 troops could be brought home, according to a study published last year by the Center for a New American Security, a Washington-based think-tank.
Iraq's military would have more time to address its shortcomings. A June report by the U.S. Government Accountability Office said only 10% of Iraqi units are capable of fighting without U.S. assistance.
The lone Iraqi division in Basra that had no U.S. advisers crumbled as soon as the battle started. An entire brigade of the 14th Division dissolved after 1,500 soldiers turned over weapons, vehicles and uniforms to the militias, according to Iraqi Brig. Gen. Baha Hussein Abed.
Short of resources
There are some questions about whether the U.S. military devotes enough resources to the adviser teams — which often operate in primitive conditions hundreds of miles away from the nearest U.S. base.
Last month in Basra, the Marine advisers were showering by pouring bottles of water over their heads. Electricity generators flickered on and off. Maj. Frank Shelton said that, nearly three months after rushing to the aid of the Iraqi troops, his unit still lacked "basic life support equipment."
Similar difficulties have surfaced elsewhere. In Amarrah, a team of U.S. advisers to the Iraqi National Police was forced to operate without a promised support battalion. The support arrived days later. The advisers drove three hours each way to refuel their Humvees and relied on Iraqis for hot meals.
"If anyone gets hurt, it's going to be a long wait for a medevac," Col. David Boslego, the commander of the advisers in Amarrah, cautioned before one patrol.
Nagl, formerly the head of the Army's adviser school, said the military must find a way to continue providing air support and quick-reaction forces to advisers. That could be difficult since the United States has recently reduced troop levels as last year's troop escalation drew to an end.
The military needs "to put their money where their mouth is," says Erin Simpson, a professor at the Marine Corps Command and Staff College in Quantico, Va. Bolstering the advisers' effectiveness "is the most important mission of the operation in Iraq, and we need to start acting like it."