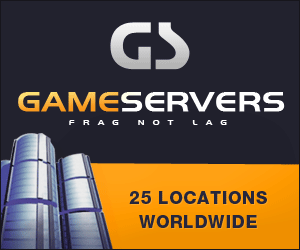 Media: The Associated Press
Byline: By MUHIEDDIN RASHAD
Date: 19 October 2006
BAGHDAD, Iraq_The U.S. military spokesman says there has been a 22 percent
jump in attacks during Ramadan and the drive to secure Baghdad has "not met
our overall expectations."
On Thursday, a suicide bomber driving a fuel tanker struck a major police
station in the northern city of Mosul, killing 12 people and wounding 25,
many of them motorists waiting to buy gas at a nearby station, police said.
Authorities imposed a curfew after the morning attack on Abi Tamam police
station, but it was lifted after nearly six hours. Police fired into the air
in several parts of the city, forcing motorists and pedestrians to scurry
for cover.
The attacker was trying to slam the tanker into the police station when he
was shot to death by a policeman, igniting the fuel in his vehicle and
setting off the explosives.
The station commander, Col. Abed Hamed al-Jibouri, said the massive blast
damaged the police station and destroyed as many as 42 cars waiting nearby
to buy gas. Lines outside gas stations are routine in Iraq because of
persistent fuel shortages.
At least two policemen were among the 12 people killed in the attack,
al-Jibouri said, adding that 25 people were wounded.
The northern cities of Mosul and Kirkuk have seen a significant increase in
violence in recent weeks as U.S. troops focus on crushing insurgent and
militia activity in the center of the country, especially in the capital and
its environs.
The U.S. military, meanwhile, announced that an American soldier had been
killed in combat Wednesday in Anbar province, the insurgent stronghold west
of the capital. It was the 71st death of an American service member in
October, putting it on course to be the bloodiest month for U.S. forces in
nearly two years.
Police also said at least four people were killed and 13 wounded when a pair
of roadside bombs went off in quick succession in the same spot in a
residential part of the southern Dora district of Baghdad.
The first blast killed two civilians and wounded 11. A second explosion five
minutes later, targeting police and rescuers who arrived at the scene,
killed two policemen and wounded two others, police Lt. Maytham Abdul-Razzaq
said.
Elsewhere in Dora, one of Baghdad's most violent areas, gunmen opened fire
on a police station, killing four policemen. The gunbattle ended when U.S.
troops came to the rescue, forcing the assailants to flee, police said.
Police Brig. Bassem Kadhim, who served with the border police, was shot to
death outside his home in southwestern Baghdad before they fled, Lt. Muataz
Salaheddin said, adding that the gunmen had fled.
A roadside bomb also hit a convoy of civilian cars south of Kut, 100 miles
southeast of Baghdad, killing four and wounding one, police Lt. Mohammed
al-Shimmari said.
In the volatile province of Anbar, west of Baghdad, an unspecified number of
al-Qaida in Iraq militants were killed in clashes with security and tribal
forces in Ramadi, Interior Ministry spokesman Brig. Abdul-Karim Khalaf said
at a news briefing.
As many as 60 al-Qaida gunmen arrived Wednesday at July 17th street in the
heart of the city in 17 vehicles and remained there for 15 minutes before
they were forced to flee, Khalaf said.
Witnesses contacted in Ramadi confirmed the basics of Khalaf's account, but
added that the masked gunmen staged a military-like parade on the street,
carrying banners exhorting people to support an Islamic state in Iraq
announced this week by a militant group. They said mosques in the city used
loudspeakers to rally support for the new state.
The Mujahedeen Shura Council _ an umbrella organization of insurgent groups
that includes al-Qaida in Iraq _ said Sunday in a videotape that it has
established an Islamic state made up of six provinces including Baghdad.
Iraqi insurgents are not known to control any territory in the country.
However, Wednesday's parade in central Ramadi pointed to the growing
confidence of the insurgents in a city where U.S. and Iraqi forces have a
heavy presence.
But Khalaf sounded confident on the future of the large province.
"We are comfortable with Anbar," he said. "It will be a safe province in a
matter of weeks."