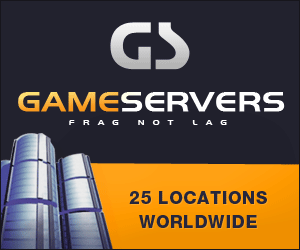 New York Times
February 13, 2008 By Nick Cumming-Bruce
GENEVA — The Russian foreign minister, Sergey V. Lavrov, on Tuesday presented a Russian-Chinese draft treaty banning weapons in space to the United Nations Conference on Disarmament, an idea that was quickly rejected by the United States.
Russia and China have pushed for years for a treaty to prevent an arms race in space, a threat underlined by China last year after it shot down one of its own aging satellites.
Responding to previous American assertions that there is no arms race in space and therefore no need for a treaty, Mr. Lavrov instead submitted a draft on "prevention of the placement of weapons in outer space, the threat or use of force against outer space objects."
"Weapons deployment in space by one state will inevitably result in a chain reaction," Mr. Lavrov warned. "And this in turn is fraught with a new spiral in the arms race, both in space and on the earth."
The draft treaty aims to fill gaps in existing law, create conditions for further exploration and use of space, and strengthen general security and arms control, Mr. Lavrov said. It is time "to start serious practical work in this field," he said.
The White House responded to the proposal on Tuesday afternoon, saying it opposed any treaty that sought "to prohibit or limit access to or use of space."
Dana M. Perino, the White House press secretary, said such a treaty would also be impossible to enforce. "Any object orbiting or transiting through space can be a weapon if that object is intentionally placed onto a collision course with another space object," she said in an e-mail message. "This makes treaty verification impossible."
Instead, she said, the White House favored "discussions aimed at promoting transparency and confidence-building measures."
The Russian-Chinese proposal was first circulated last year, but the presentation on Tuesday provided the 65-member conference with a basis to discuss a future treaty.
Mr. Lavrov was the latest in a series of dignitaries seeking to inject momentum into an organization that is the only forum for multilateral disarmament negotiations but which last delivered an arms-control measure — on chemical weapons — in 1997.
The United Nations secretary general, Ban Ki-moon, opened the current session last month by reminding the conference that its successes were "distant memories" and that "we need progress."
Last week, Britain's defense secretary, Des Browne, called for a meeting of the five signatories to the Nuclear Nonproliferation Treaty to discuss verifying nuclear disarmament. Thomas P. D'Agostino, administrator of the United States National Nuclear Security Administration, also attended last week, reviewing American progress in dismantling nuclear weapons.
"The fact that these governments are sending very high-level people to the conference means they want to get things going," said Patrick McCarthy, coordinator of the Geneva Forum, a tripartite body that includes the United Nations Institute for Disarmament Research.
"We're at a rather decisive point where we either move onto substantive negotiations or back to more years of fruitless discussion," Mr. McCarthy said.