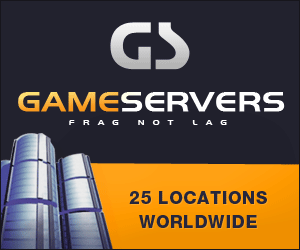 Los Angeles Times
March 6, 2008
The outspoken Jean-Marie Guehenno, who has held the post for 8 years, will not renew his contract in June, diplomats and officials say.
By Maggie Farley, Los Angeles Times Staff Writer
UNITED NATIONS —Outspoken U.N. peacekeeping chief Jean-Marie Guehenno, who oversaw the growth of the U.N. force into the second-largest overseas military contingent in the world, will step down in June, diplomats and U.N. officials said Wednesday.
Guehenno, who is French, has held the post for eight years, making him the longest-serving head of peacekeeping. He is one of the few senior U.N. officials from the Kofi Annan era to retain a post when new Secretary-General Ban Ki-moon arrived in January 2007, but he will not renew his latest contract when it expires at the end of June, an official said.
It is not clear who will replace him; France wants to hold on to the powerful post, though the United States has also expressed strong interest. The U.N.'s top positions are traditionally balanced among the Security Council's five permanent members, which also include Britain, Russia and China, and top contributors such as Japan.
Guehenno, 58, has held on to the job out of a sense of duty despite disagreements with the Security Council about peacekeeping strategy, and reservations about Ban's restructuring of the peacekeeping department last year.
A soft-spoken, philosophical diplomat, Guehenno can be surprisingly forceful. He berated Security Council members in November for sending peacekeeping missions to regions such as Darfur where there is "no peace to keep," and then failing to provide the necessary money and equipment. Sending troops to the western Sudanese region who cannot defend themselves or the people of Darfur may be worse than not sending troops at all, he said.
Combined with obstacles set by Sudan, which does not want the force, it is a "no-win situation," he warned the council. About 26,000 U.N. troops and police are slated for Darfur, but only about 9,000 of them are on the ground now, mostly African Union soldiers.
Guehenno also raised eyebrows in 2004 when he won an internal battle to publicly acknowledge widespread sexual exploitation by U.N. peacekeepers in the Democratic Republic of Congo and elsewhere, and to institute reforms to try to root out the long-standing problem. Incidents still occur, most recently in Haiti, despite the U.N.'s efforts to change the martial culture.
The Darfur mission is one of the U.N.'s 17 peacekeeping operations and three peace-building missions, comprising about 102,000 troops and staff.
Since Guehenno took the post in October 2000, the Security Council has created missions for Liberia, Ivory Coast, Haiti, Sudan, East Timor and Chad, and peace-building missions in Afghanistan, Burundi and Sierra Leone.
The rapid creation of missions threatens to outstrip the U.N.'s ability to oversee them. Once the missions are mandated, it is the peacekeeping department's job to gather troops and equipment from U.N. member countries; most soldiers come from Pakistan, Bangladesh and India.
The U.S. contributes nearly a quarter of the department's budget, which is about $7 billion for this year, but does not supply any troops.