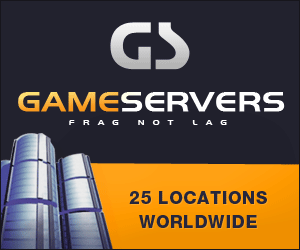 Washington Post
September 24, 2008
Pg. 8
Other World Leaders Speak on Economy

By Michael Abramowitz and Colum Lynch, Washington Post Staff Writers
UNITED NATIONS, Sept. 23 -- On a day when other world leaders largely focused on the global economic crisis, President Bush sought to turn the attention of the United Nations to his core foreign policy goals of fighting terrorists and promoting freedom around the world.
Bush's administration has had a testy relationship with the United Nations, particularly because of the widespread belief here that he took the United States to war in Iraq without a proper international mandate. In his address Tuesday, his final speech to the U.N. General Assembly, Bush seemed to hold out an olive branch, citing the group's extraordinary "potential" to solve world problems, while urging greater transparency, accountability and dedication to the "war on terror."
"For eight years, the nations in this assembly have worked together to confront the extremist threat. . . . We witnessed successes and setbacks, and through it all a clear lesson has emerged: The United Nations and other multilateral organizations are needed more urgently than ever," Bush told the delegates.
Bush did try to assure the delegates that the United States is taking steps to put its economic house in order, telling them of his confidence that "we will act in the urgent time frame required." But his focus on terrorism and democracy was a contrast to the emphasis of other leaders gathered here, some of whom expressed alarm that the U.S. economic crisis could worsen poverty, rising food prices and other global problems.
U.N. Secretary General Ban Ki-moon warned that the "global financial crisis is endangering" U.N. efforts to combat poverty and avert an environmental cataclysm caused by global warming.
French President Nicolas Sarkozy called on major financial powers to build new institutions to manage the financial markets. "We cannot wait to bring ethics to financial capitalism," he said. "We can no longer govern today's world, the world of the 21st century, with the institutions of the 20th century."
Some of the leaders vented their feelings about what they consider a freewheeling, under-regulated financial industry that has saddled the world with huge debts and caused the suffering of ordinary people. They prodded the United States and other wealthy governments to take action to prevent the crisis from worsening.
"The euphoria of speculators has spawned the anguish of entire peoples, in the wake of successive financial disasters that threaten the world's economy," said Brazilian President Luiz Inácio Lula da Silva. "Only decisive action by governments, especially in countries in the heart of the crisis, will be able to control the disorder that has spread through the world's financial sector."
In years past, Bush has been the focus of the annual gathering of world leaders for the opening of the U.N. General Assembly, but on Tuesday he vied with other figures, especially the GOP vice presidential nominee, Alaska Gov. Sarah Palin, who is here to meet some of them.
As in recent years, Iranian President Mahmoud Ahmadinejad used his turn at the lectern to offer an incendiary attack on the United States and Israel, blaming "a minuscule minority" of "Zionists" for causing the financial crisis.
"American empire in the world is reaching the end of its road, and its next rulers must limit their interference to their own borders," Ahmadinejad told the General Assembly, in a speech that drew polite applause. He said that a "small but deceitful number of people called Zionists" have dominated U.S. and European financial, monetary and political decisions "in a deceitful, complex and furtive manner."
The U.S. and Israeli delegations were both represented by a single note-taker. Ahmadinejad attended Bush's speech, at one point flashing a thumbs-down sign to an aide.
In addition to his speech, Bush had a variety of private meetings, one on the global food crisis, and a luncheon session with leading dissidents from around the world. He also met with new Pakistani President Asif Ali Zardari, the widower of slain politician Benazir Bhutto, in a session that focused on the fight against Islamic radicals along the Pakistan-Afghanistan border.
Tensions have risen in recent weeks over U.S. concerns that Pakistan is not waging a strong enough battle there and Pakistani anger over U.S. incursions on its sovereignty. But a senior Pakistani official familiar with the meeting said that the two leaders got along well, and that Bush made no demands for special action by Zardari and showed understanding of the need to avoid military action that could inflame Pakistani public opinion.
U.S. officials declined to discuss the private meeting, but Bush told Zardari beforehand, "Your words have been very strong about Pakistan's sovereign right and sovereign duty to protect your country, and the United States wants to help."
"President Bush showed recognition of President Zardari's personal commitment for fighting terrorism," said Husain Haqqani, Pakistan's ambassador to the United States. "He also acknowledged Pakistan's concerns about our sovereignty while pointing out that the United States only wants to take steps that would strengthen Pakistan's ability to fight terrorism, not create political difficulties."
Bush also addressed other hot-button issues during the day. In his General Assembly speech, he upbraided Russia, calling its invasion of Georgia a "violation" of the U.N. Charter, which sets forth the "equal rights of nations large and small."
Russia's actions in Georgia -- and the fierce U.S. condemnation -- have severely strained relations between Moscow and Washington. Russia balked Tuesday at holding a planned meeting of foreign ministers this week to discuss a new round of international sanctions against Iran for failing to come clean on its nuclear programs.
In a statement, Russia said it saw no need during "this extremely packed week at the General Assembly, to make us toss everything else aside and urgently meet to discuss the Iranian nuclear issue."
A senior U.S. official said, "We're obviously in a rocky period in our relations with the Russians."