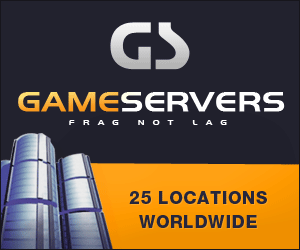 Washington Post
January 5, 2008
Pg. 13
No Push From Security Council

By Colum Lynch, Washington Post Staff Writer
UNITED NATIONS -- When former Lebanese prime minister Rafiq al-Hariri was assassinated nearly three years ago, the United States and France prodded the U.N. Security Council into ordering a U.N. inquiry into the killing within 24 hours.
But more than a week after the Dec. 27 killing of former Pakistani prime minister Benazir Bhutto, the 15-nation council has expressed no interest in even considering a U.N. probe, despite calls from Pakistani opposition leaders, human rights advocates and even Bhutto's husband. "We haven't really discussed it," said Italy's U.N. ambassador, Marcello Spatafora, who served as the council's president last month.
The muted reaction reflects the degree to which Pakistan, a powerful ally of the United States, has been able to evade the kind of international scrutiny that dogged Syria, which has been the target of an intrusive U.N. inquiry into the Hariri assassination. It has also raised charges that the council's main champions of international investigations -- the United States, Britain and France -- apply a double standard to their friends and foes.
Since the killing, Pakistani President Pervez Musharraf has successfully persuaded Washington and its European allies not to press for an independent investigation into a crime that Bhutto's family suspects included government complicity. U.N. lawyers, meanwhile, have counseled U.N. Secretary General Ban Ki-moon not to offer investigators from the United Nations.
The lawyers argued that while the global body has expertise in high-stakes political investigations, it can only act upon a request by the Pakistani government or the U.N. Security Council. "He's not at all ready to give an opinion," said Ban's spokeswoman, Michele Montas.
In an effort to allay suspicions of government complicity in the assassination, Musharraf invited a small team of Scotland Yard detectives to Pakistan this week to assist government investigators. But he has also made clear that their role would be limited to technical and forensic assistance, and that the British investigators would not be permitted to carry out a "wild-goose chase" searching for the culprits, he said.
Despite those limits, the Bush administration said British involvement gave the probe credibility. "We don't see a need for an investigation beyond that at this time," White House spokeswoman Dana Perino said Wednesday.
Administration officials denied playing favorites with Pakistan. Jackie Wolcott, a senior U.S. diplomat here, said that in the case of the Hariri assassination, the Lebanese had made a formal request for a U.N. investigation. "In this case, as far as I know, that has not happened," she said.
The Hariri probe has served to widen the gulf between Lebanon's pro-Western government and its powerful pro-Syrian opposition parties, including the Shiite militant group Hezbollah. Lebanese government officials believe that the Syrian government has backed a series of political assassinations in Lebanon as part of a campaign to pitch the country into political chaos and prevent the case from ever reaching trial.
Pakistan's government bungled the initial phase of the investigation into Bhutto's killing, hosing down evidence at the crime scene and providing conflicting accounts of how she died. Musharraf has since acknowledged his government's mishandling of the case, but he has insisted that Bhutto was assassinated by al-Qaeda militants involved in a spree of suicide attacks against Pakistani authorities. "The same military and intelligence agencies are using the same people who are attacking them? It's a joke," Musharraf said.
But Pakistani opposition figures, human rights advocates and political analysts say an independent probe is vital, and that political pressure for a credible inquiry is likely to increase if the opposition wins control of the government through elections Feb. 18. "The regime has lost all credibility," according to a statement issued Wednesday by Bhutto's Pakistan People's Party. "Neither a domestic inquiry nor vague foreign involvement when all traces of evidence have been systematically destroyed would lay to rest the lingering doubts and suspicions."
"I don't think many people in Pakistan are going to accept a government investigation, even if it comes with assistance of Scotland Yard," said Robert Templer, an Asia specialist with the International Crisis Group, which has pressed for a U.N.-mandated probe. "There needs to be some sort of independent investigation, otherwise things will simply fester."
Some analysts believe Musharraf will never subject Pakistan's own security forces to international scrutiny and that Bhutto will join the pantheon of Pakistani rulers -- including Pakistan's first prime minister, Liaquat Ali Khan, and the country's former military dictator Muhammed Zia ul-Haq -- whose killings have never been solved.
"As long as Musharraf is in power there will not be any U.N. inquiry; he will not cooperate with it; he will not allow for it," said Ali Dayan Hasan, a Pakistan-based researcher for Human Rights Watch.