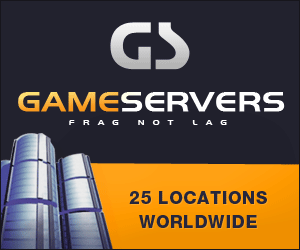 New York Times
May 9, 2008
Pg. 1
By Andy Newman
UNITED NATIONS — With up to 1.5 million people in Myanmar now believed to be facing the threat of starvation and disease and with relief efforts still largely stymied by the country's isolationist military rulers, frustrated United Nations officials all but demanded Thursday that the government open its doors to supplies and aid workers.
"The situation is profoundly worrying," said the United Nations official in charge of the relief effort, John Holmes, speaking in unusually candid language for a diplomat. "They have simply not facilitated access in the way we have a right to expect."
Almost a week after Cyclone Nargis inundated Myanmar's densely settled coast, wiped out villages and left untold tens of thousands dead and hundreds of thousands homeless, the first two United Nations flights carrying relief supplies arrived in Myanmar, formerly known as Burma, on Thursday. One carried seven tons of high-energy biscuits, while the other contained a larger load of humanitarian supplies.
Yet emergency supplies on that scale seemed woefully disproportionate to the needs of the survivors, if the scope of the disaster is as extensive as the United Nations and most international aid groups believe.
And because of logistical delays heightened by the storm damage, even the trickle of aid that has arrived is not expected to reach victims until Friday at the earliest.
Aid officials and health experts warned that the slow response could lead to outbreaks of diseases like cholera and malaria, adding substantially to the death toll. And a prolonged delay could spread malnutrition and starvation across the vast area affected.
Since the cyclone hit, aid officials said, Myanmar's military rulers have granted visas for aid workers only grudgingly and have placed restrictions on supplies coming into the country, while reassuring citizens that it has a grip on the worsening humanitarian crisis.
"We have now lost five or six days because of the government's intransigence," said Jan Egeland, who held Mr. Holmes's position of under secretary for humanitarian affairs during the 2004 Southeast Asian tsunami.
Within days of that disaster, he said, hundreds of planes laden with supplies had arrived, and military forces from 12 countries were pumping fresh water. Now, he said, "children are going to die from diarrhea because of this government's inaction."
The official government death toll from the cyclone is 22,997, but the top American diplomat in Myanmar, Shari Villarosa, said Wednesday that the toll could rise to 100,000 if aid did not reach survivors soon. A military official in the town of Labutta estimated 80,000 dead there alone, Agence France-Presse reported.
In the center of the storm damage, the rice-growing region of the Irrawaddy Delta southwest of Yangon, nearly 2,000 square miles remained under water. Lone survivors of large families told of dodging bodies and moaning people waiting to die, of villages where all but a few people were killed, of miles-long stretches without an intact building.
"It's a race for time, a race to save lives," said Henrietta H. Fore, administrator of the United States Agency for International Development.
The Myanmar government said Friday that it was willing to receive relief supplies but not foreign relief workers and that it had turned back an aircraft that arrived Thursday carrying a search-and-rescue team and a media unit.
"Currently Myanmar has prioritized receiving emergency relief provisions and is making strenuous efforts to transport those provisions without delay by its own labors to the affected areas," the Foreign Ministry said in a statement.
"As such, Myanmar is not ready to receive search-and-rescue teams as well as media teams from foreign countries."
The government's to the crisis response has drawn international criticism that echoes the condemnation it received after its brutal suppression of demonstrations for change last September. Its usual wariness toward outsiders is widely believed to have been heightened by a national constitutional referendum scheduled for Saturday that would enhance the power of the military junta.
Myanmar's leaders said they would postpone the vote in only the hardest-hit parts of the country. Secretary General Ban Ki-moon of the United Nations urged the junta's senior general, Than Shwe, on Thursday to delay the referendum altogether and to allow aid workers into the country to do their jobs.
There are thousands of aid workers inside Myanmar already. Save the Children has a staff of 500 there and has been able to provide 63,000 families with plastic sheeting, food, water purification tablets and other supplies. CARE has a staff of 500, Doctors Without Borders has staff members there, and the United Nations has 1,500 people in Myanmar.
But the scale of the disaster dwarfs these measures, aid experts say. Without a huge influx of supplies and transportation in the area, where many villages were accessible only by boat or helicopter to begin with, the workers can offer only limited help, aid officials said.
"It's highly frustrating for everyone," said Ms. Fore, whose agency has relief teams, helicopters and ships offshore, all waiting for visas. The French and British Navies find themselves similarly blockaded. American State Department officials spoke Thursday of air-dropping supplies, but said they would not do so without the junta's permission.
Many people in the worst-hit areas have not had any food or safe drinking water or medical treatment since the cyclone hit, said the spokesman for the United Nations' World Food Program, Paul Risley. The storm has mixed drinking water and sewage, posing a severe risk of diarrheal diseases, and flooding has left vast pools of standing water where mosquitoes can breed and spread malaria and dengue fever.
The cyclone struck a country particularly ill equipped to deal with a public health catastrophe, said Dr. Chris Beyrer, an epidemiologist at Johns Hopkins who has worked extensively in Myanmar. Under the military government, the public health infrastructure has been crumbling for decades, he said.
Malaria is already endemic, and many people with AIDS and tuberculosis are going untreated, he said. "We don't think the blood supply is safe or adequately screened," Dr. Beyrer said, adding that people injured in the storm and in need of transfusions face the risk of infection and blood-borne diseases.
At the United Nations, Mr. Holmes, at his Thursday briefing, said several of the world body's disaster assessment experts were denied entry, apparently because they were using a United Nations travel document called a laissez-passer rather than a passport.
"This is not an acceptable situation," he said. "Clearly, a U.N. laissez-passer should be, particularly under these circumstances, enough to get you in. But that's the position we find ourselves in, and that's extremely disappointing."
Earlier on Thursday there seemed to be an agreement to allow a C-130 plane loaded with American aid to enter the country. The Thai supreme commander, Boonsrang Niumpradit, told Reuters that Thailand, which has recently developed warmer relations with Myanmar, had helped persuade the junta to let the Americans in.
"They were very suspicious that the Americans would do more than just distribute relief supplies, but we helped convince the Burmese to allow the Americans in," Mr. Boonsrang said.
But the deal, if there was one, quickly fell apart. "This morning, we and our Thai allies thought we had a decision from the Burmese leadership to let the C-130 in," the United States ambassador to Thailand, Eric John, told a news conference in Bangkok. "We don't have permission yet for the C-130 to go in, but I emphasize 'yet.'"
Defense Secretary Robert M. Gates noted that the American military had three or four ships ready to help, along with perhaps six C-130 cargo planes.
The United States has insisted that American relief experts be allowed to enter the country along American aid.
The military government has sealed the country off from the outside world for decades, and the barriers and the mistrust have grown even higher in recent years with the imposition of economic embargos.
Political analysts say an influx of foreign aid and experts could undermine the junta's standing with the population by demonstrating its inability to care for its people and by allowing foreign influences into the closed nation.
"The disaster has demonstrated that their omniscient power has been greatly exaggerated," said Sean Turnell, an expert on the Burmese economy at Macquarie University in Sydney, Australia.
The foreign aid they are resisting "would show them up terribly, organizationally and in terms of equipment, and would be quite a loss of face," he said.
"This is a regime that is extremely close to totalitarian, so I think an infusion of aid around the country would have a big political effect."
In its statements to its people, the junta has insisted everything is "returning to normal" and that it has the situation under control.
On Thursday, state television showed the prime minister, Lt. Gen. Thein Sein, distributing food packages to the sick and injured as well as video of soldiers dropping food supplies from helicopters over villages.
Reporting was contributed by Denise Grady and Stephanie Strom contributed reporting from New York, and Seth Mydans from Bangkok.