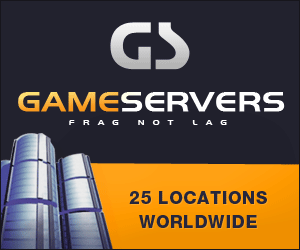 USA Today
August 14, 2008
Pg. 2
By Associated Press
BAGHDAD — Five years after bombings forced the United Nations to pull out of Iraq, the world body is back. It announced plans Wednesday to help Iraq rebuild and create jobs following complaints the government has been unable or unwilling to spend its oil riches.
An agreement signed by the U.N. and the Iraqi government outlined a series of steps to help the Iraqis improve spending and fund reconstruction, development and humanitarian projects with a budget of $2.2 billion through 2010.
The ambitious plans came ahead of the fifth anniversary of the Aug. 19, 2003 bombing at the U.N.'s Baghdad headquarters that killed 22 people, including top U.N. envoy Sergio Vieira de Mello.
The U.N. pulled out of Iraq in October 2003 after a second bombing at the organization's hotel headquarters and a spate of attacks on humanitarian workers.
It maintained a presence with Iraqi employees and allowed 35 international staffers to return in August 2004, but operations were sharply curtailed.
The current U.N. envoy to Iraq, Staffan di Mistura, said it was time to change that.
"There are moments when we wonder whether all this was worthwhile or not," he said at a somber memorial ceremony Wednesday in the U.S.-protected Green Zone. "I can tell you that what we are doing at the moment is sending a signal that the U.N. is back. The U.N. is back to stay."
The United Nations has had a complicated relationship with Iraq dating back to Saddam Hussein's era when it imposed sanctions that crippled the economy after the 1990 invasion of Kuwait. The U.N. hasbeen raising its profile as security improved, helping organize planned provincial elections and monitoring human rights. Di Mistura's deputy, David Shearer, said the organization currently had 140 international staffers around the country.
The "Iraq Assistance Strategy" aims to improve the Iraqi government's ability to carry out projects, with focus on education, water, sanitation, health and nutrition and humanitarian assistance for internal refugees and other needy groups.
The ability of the Iraqis to solve their own problems and enable U.S.-led forces to go home has become a central issue in the U.S. presidential campaign.
"The Iraqi people are not ready to take over for themselves," John Nagl, an analyst with the private Center for a New American Security, said during a news conference Wednesday in Washington.
"Iraqis do not yet know how to run a government and it is going to take some time to make this government function," he added.
One of the biggest concerns is unemployment, with most jobs in Iraq provided by the central government and a high number of idle young men who could turn back to violence, Shearer said. The U.N. estimated that more than 50% of Iraqis able to work are unemployed and face difficulties in meeting basic living costs.
"We have to be able to move a lot of the investment to the private sector," Shearer said at a joint press conference with Iraqi Planning and Development Minister Ali Baban. "Our biggest way of improving security is to make sure that young people are employed."
Iraq's fledgling government institutions are ill-prepared to deal with that and other myriad problems facing the country, he said, adding the main mission of the U.N. would be to provide know-how.
"This represents an important step in Iraq's recovery process," Baban said. "It brings the whole U.N. organization together in partnership with Iraq and its people to reduce poverty, foster growth and consolidate democracy in our country."