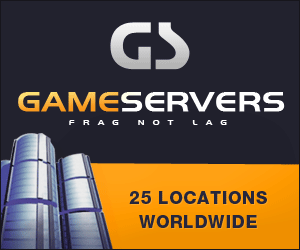 By Paul Tait
BAGHDAD, Dec 15 (Reuters) - Elections for Iraq's first full-term
parliament since the fall of Saddam Hussein appear to have been successful,
the U.N. envoy to Iraq said on Thursday.
"Anecdotal evidence shows that there has been a good turnout, that
it was inclusive and that security was well maintained," Ashraf Qazi told
Reuters just before most polling stations closed at 5 p.m. (1400 GMT).
"These are good measures of success," he said.
Qazi, the special representative of U.N. Secretary-General Kofi
Annan, said it was still too early to make a definitive judgment on the
polls but initial signs were good.
"All in all it is a historic day and a good day," he said.
Less than three weeks ago, Qazi said he was worried that attacks by
insurgents and an abuse scandal in government-run jails might deter some
people from voting.
He said some complaints about voting irregularities had already been
lodged with the U.N.-backed Independent Electoral Commission of Iraq (IECI)
but gave no details.
"There are complaints in some quarters but the IECI should be
well-placed to hear them," he said.
He said preliminary results could emerge in the next few days but
added all complaints would have to be investigated before final results
could be declared.
"The signs are good. All credit first to the people of Iraq to come
out and refuse to show any voter fatigue in the third vote this year and
then to the government and the IECI and to all the parties who have
campaigned and participated by and large peacefully," Qazi said.
The relatively peaceful poll will raise U.S. hopes that a stable
government can eventually pave the way for a pullout of American troops who
invaded to topple Saddam in 2003.
It was also a sharp contrast to January's election, when some 40
people died. In sporadic violence on Thursday, two people were killed and
three wounded in bomb and mortar attacks on polling stations in Mosul and
Tal Afar in the north.
A mortar blast, claimed by a Sunni Islamist group, struck Baghdad's
Green Zone government and diplomatic compound not long after polls opened at
7 a.m. (0400 GMT). Three people, including a U.S. Marine, were wounded, the
U.S. embassy said.
"Security was very good at the (constitutional) referendum in
October and they have built on that," Qazi said.
Qazi was also encouraged by what appeared to be a strong turnout in
Anbar, the mainly Sunni Arab western desert province that has been a bastion
of the insurgency against the Shi'ite- and Kurdish-led government and its
U.S. backers.
"We heard that it picked up during the day. It's very healthy," Qazi
said of the turnout.
"I wouldn't like to prejudge it but it doesn't appear that there is
any boycott," he said.
Turnout in Anbar in January was only about two percent after Sunni
Arabs either boycotted the election or were too scared to vote. This time
they took part in large numbers, with backing from nationalist rebels who
vowed to protect voters.