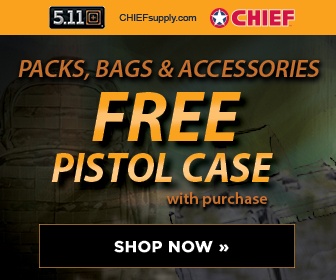 Atlanta Journal-Constitution
March 9, 2008 By Moni Basu, Atlanta Journal-Constitution
Baghdad, Iraq--The family knew their baby girl would never walk, and that underneath the smile that melted hearts lay a bitter truth: Noor al-Zahra was destined for hardship.
But Noor had been just a baby, cradled in her grandmother's arms, when she came to Atlanta for a life-saving operation more than two years ago. Now, as she grows older, an even harsher reality is revealing itself--as it did on a recent day in a Baghdad park.
The little girl struggled to crawl, on her belly. She slithered snakelike in the grass, struggling to reach her father.
Blades of grass clung to her denim outfit. She extended an arm to grasp her father's, oblivious to the limp legs she cannot feel and the feet covered by butterfly-appliqued shoes that faced awkwardly in opposite directions.
Her grandmother, Soad, who accompanied Noor and her father, Haider, to Atlanta for her surgery, shook her veiled head as she watched the toddler struggle to move.
"Noor will never be like other children," she said through an interpreter.
When Noor was born with a severe spinal cord defect, Iraqi doctors told Soad the baby would not survive. But Noor caught the attention of Georgia Army National Guard soldiers patrolling the family's impoverished Abu Ghraib neighborhood just a few weeks before Christmas in 2005.
Guided by goodwill, the Gainesville-based infantrymen shuttled the baby to Atlanta for the medical treatment that eluded her in this war-torn nation.
She stayed in Atlanta six months with a host family. Then she was returned to Baghdad with the uneasy fact that though her life had been saved, her future remained uncertain.
The medical care in Atlanta restored Noor's life but nothing could undo her paralysis from the waist down.
Upon their return to Iraq, the family moved from one Baghdad home to another, fearing retribution from insurgents for taking help from Americans.
Haider said he was abducted twice and rarely leaves the house these days. Soad said her grocery shop in Abu Ghraib was bombed. She now runs a smaller stall in Baghdad.
Even as Iraqis express optimism that a recent drop in violence might hold, Soad cannot.
"For normal people in Baghdad, things may be getting better," she said. "But not for people like us. Not for people who were targeted." (Their full names are being withheld because of security reasons.)
Soad's stress seeped through her face. She lifted her right hand to her forehead; the sun glinted off the gold ring on her finger. "Allah," it says.
The matriarch of a large extended family, Soad has been Noor's primary caregiver from the start. Noor's mother, Iman, had another baby, Kerrar, but divorced Haider shortly after he returned from America. He has since remarried, and his second wife, Fatima, is expecting a child.
Soad carried Noor in her arms from Baghdad to Atlanta but that seems a Herculean task now. Soad was weakened by diabetes and a stomach ulcer and Noor, now 2 1/2 years old, is a bundle to hold.
Though she is heavy, Soad said Noor often has digestion and bladder problems that rob her of her appetite. She likes to eat tomatoes and rice or chomp on cookies and crackers, but Soad is worried about poor nutrition. At the park, Noor held a bottle of milk that was filled the day before. It still was almost full.
Soad said Noor often puts her hands on her head and cries. Maybe there is fluid buildup in her brain, she speculated. Maybe something else is wrong.
Desperation saturated Soad's speech. Life is hard enough in Baghdad without being able to walk, without needing a lifetime of care.
Doctors who examined Noor predicted the challenges and said much would depend on the family's commitment to caring for such a child in a city beset by poverty and violence and in a culture that can be callous to the disabled.
In early 2006, Dr. Roger Hudgins, chief of neurosurgery at Children's Healthcare of Atlanta, removed a tumor on Noor's back and inserted a shunt in her brain to relieve pressure from excess fluids. He recently examined new scans of Noor's brain sent by e-mail from Baghdad.
"It looks pretty good," he said. "This is about what I would expect her brain to look like."
The fluid base in Noor's brain is still bigger than normal, as is the case with most children born with spina bifida. But the shunt is working, he said. "Her brain doesn't look like it is under pressure."
He added: "Give her a big kiss for me."
Hudgins' evaluation was good news for Soad. And yet, she knows the road ahead is murky. She takes Noor to see a Baghdad doctor every month but the hospitals and clinics in Iraq are sparse. Many competent doctors have fled the country.
Soad knows Noor can return to America only if she has a serious health concern that cannot be addressed in Iraq. That is one of the conditions set by Childspring International, the Christian nonprofit group that brings sick children to Atlanta for medical care. The organization sponsored Noor's stay in Atlanta.
Soad said she would never give up on a better life for Noor. But that dream may not be attainable in Iraq, she said--not as long as she has to make a life-or-death decision every time she steps outside her door.
At the very least, she said, she'd settle for a child's wheelchair for Noor. She doesn't want to see her granddaughter grow up crawling on the floor.
"We hope the good people of America have not forgotten my little Noor," she said.
Soad glanced over to the child, playing with her aunt under the speckled shade of a date palm. Noor wore a necklace with her name, which means light, inscribed in Arabic calligraphy. Appropriate to its meaning, the name once shined the spotlight on Atlanta as the world learned the story of Georgia soldiers who saved an Iraqi baby's life.
Many dark months have passed since that fateful December night. In a Baghdad park, Soad wondered aloud whether her family would find that light again.