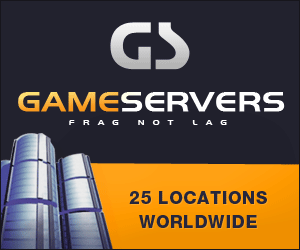 Cincinnati Enquirer
April 17, 2008 By Howard Wilkinson
Army officials have told the parents of Sgt. Matt Maupin that some of the Iraqis believed to be responsible for their sonís capture four years ago are in custody.
ďI know that there are at least two who are supposed to be put on trial, if they havenít been already,íí said Keith Maupin, father of the Union Township soldier whose remains were found March 20 in Iraq by U.S. soldiers, nearly four years after he was captured in a convoy attack near the Baghdad airport.
Keith Maupin and the soldierís mother, Carolyn Maupin, left Cincinnati Wednesday afternoon for Washington, D.C., where they will have a full day of briefings from Pentagon officials on their sonís disappearance.
The soldierís father said he expects to learn more Thursday about the Iraqi insurgents believed to be responsible for the then-20-year-old Army reservistís capture; and more about how and when their son died.
They also will have a video conference with soldiers from the 1st battalion, 21st Infantry Regiment who discovered Sgt. Maupinís remains on March 20 northwest of Baghdad, working on a tip from an Iraqi civilian.
Keith Maupin said he was told by Army officials soon after the remains were discovered that some of those believed responsible for their sonís capture and death had been detained. He doesnít know their status, but believes that if they are found guilty, they will be executed under Iraqi law.
The Maupins plan to return to Cincinnati Friday to continue with planning for their sonís visitation and funeral.
Plans are for the soldierís remains, now at the Armed Forces Medical Examiners office in Maryland, to be flown into Lunken Airport sometime between 6 a.m. and 8 a.m. on Saturday, April 26.
At 8:30 a.m., a procession bearing his coffin will depart Lunken and follow State Route 32 to Eastgate, where it will turn on to Glen Este-Withamsville Road and pass the fallen soldierís high school, Glen Este High School, and the Union Township Veterans Memorial Park before moving on to the Union Township Civic Center on Aicholz Road.
There, a visitation will be held from 11 a.m. Saturday until 7 a.m. Sunday, April 27.
From there, the casket will be taken to Great American Ball Park downtown for a 1 p.m. funeral service. A private burial ceremony will take place later that afternoon at Gate of Heaven Cemetery in Montgomery.