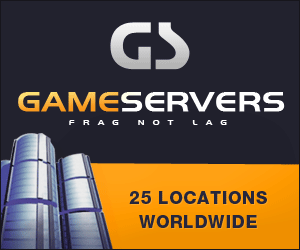 Arizona Daily Star (Tucson)
November 3, 2007
Pg. 1
By Edward Harris, Associated Press
NAIROBI, Kenya — The U.S. military is once again tangling with pirates, intervening in waters off Somalia twice this week to help ships seized by hijackers — and bringing to mind another century's battles off Africa.
Pirates may have swapped muskets and the Jolly Roger for AK-47s and satellite phones, but the root causes of piracy are little changed from when Thomas Jefferson contemplated how to handle attacks on American merchant ships two centuries ago.
"Instead of swinging from ropes, now it's boarding vessels with automatic weapons," said Cyrus Mody, a senior analyst at the International Maritime Bureau, which tracks pirate attacks.
The Barbary pirates of Jefferson's day took advantage of vast, unpatrolled African territory and leaders that encouraged criminality to prey on American merchant ships.
Writing in 1786, Jefferson urged using "ships and men to fight these pirates," and the U.S. military did just that, battling the Barbary pirates into submission in fighting off the shores of Tripoli.
Today, impoverished and weak governments in Africa have few resources to police on land, much less patrol territorial waters that can stretch a dozen or more miles into the ocean. The lack of security near major shipping lanes has created fertile ground for hijackers, and the U.S. Navy came to the aid of hijacked vessels from North Korea and Japan this week in the waters off Somalia.
"This is a very serious security problem on the African coast. These are not pirates who will remind you of Johnny Depp. These are quite different kinds of pirates," Assistant Secretary of State Christopher Hill told reporters Friday in Seoul, South Korea.
Latter-day pirates frequently travel in open skiffs with outboard engines, often working with larger mother ships that tow them far out to sea, said Mody. Armed with heavy weaponry, satellite navigational and communications equipment and an intimate knowledge of local waters, they clamber aboard commercial vessels with ladders and grappling hooks.
Virtually nowhere in Africa does a government wield less authority than in Somalia, a land awash in weapons and displaced people, with Islamic insurgents battling government and allied Ethiopian troops. The U.S. military has targeted suspected al-Qaida fighters with airstrikes in Somalia.
Some Somali pirates are linked to the clans that have carved the country into armed fiefdoms. They have seized merchant ships, aid vessels and even a cruise ship.
The motives aren't always to loot or seek ransom.
Andrew Mwangura, a Kenya-based program coordinator of the Seafarers Assistance Program, which monitors pirate activity, said a recent attack off Somalia appeared to have been a local ship agent's way of resolving a financial dispute.
Pirate attacks rose dramatically off Somalia in the first nine months of 2007, with 26 reported cases, up from eight during the same period last year, according to International Maritime Bureau figures. Nigeria also suffered 26 attacks so far this year, up from nine previously, the bureau said.
Almost all of southern Nigeria, where Africa's largest oil producer pumps its crude, is a vast wetland of creeks and swamps. Militants attack government and commercial vessels, destroying property and kidnapping foreign oil workers — over 150 this year alone. While some claim to be pursuing political goals, they are frequently pirates, with many of their attacks included in International Maritime Bureau data.
Capt. Henry Babalola, a spokesman for the Nigerian navy, said Nigeria's coast is too long to patrol effectively; the two oil-rich states where most of the attacks occur have only 15 navy patrol vessels.
From Africa to Southeast Asia, pirate activity is on the rise. Maritime pirate attacks worldwide shot up 14 percent in the first nine months of 2007 from a year earlier, with Somalia and Nigeria among the biggest increases. The total economic cost is incalculable, the maritime bureau said.
A total of 198 attacks on ships were reported between January and September, up from 174 in the same period in 2006, the bureau said. It said 15 vessels were hijacked, 63 crew kidnapped and three killed.
Indonesia remains the world's worst piracy hot spot, with 37 attacks in the first nine months of 2007 — a slight improvement from 40 in the same period a year earlier, the bureau said.
Noel Choong, head of the International Maritime Bureau's piracy reporting center in Kuala Lumpur, welcomed U.S. Navy action against pirates in African waters, which he says would otherwise be unpoliced.
"There is no law there. But if you allow foreign navies to patrol the area, it will be a major deterrent," Choong told The Associated Press.
The U.S. military intervention this week to help the North Korean tanker came after its crew members managed to overpower the hijackers and retake the vessel in a bloody fight. U.S. military personnel boarded the ship to help the wounded.
The rare maritime collaboration between the U.S. and North Korea came as relations between the two countries have markedly improved, helped by progress in the prolonged standoff over North Korea's nuclear program. Analysts said the incident could fuel the positive mood.
"You'll always find our Navy prepared to help any ship in distress and certainly any ship that is confronting pirates," said Hill, the top American envoy to nuclear talks with North Korea. "I think we were pleased to be able to help in this regard and I hope the (North) understands that we did this out of the sense of good will that we have on this."
On Sunday, a U.S. destroyer destroyed two pirate skiffs lashed to a hijacked Japanese tanker carrying highly flammable benzene and 23 crew members. The Navy said Friday that it continued to monitor the ship, which is still under the pirates' control.