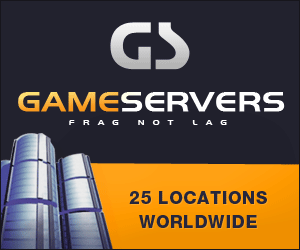 SEATTLE (AP) -Felix Hernandez left with tightness in his pitching elbow in the first inning, a much bigger concern for the Seattle Mariners than their dramatic loss to the Minnesota Twins on Wednesday night.
The Twins held on for a 5-4 victory when Luis Castillo threw out Adrian Beltre at the plate to end the game.
Hernandez recorded just one out and was charged with three runs. The Mariners said the 21-year-old phenom left "for precautionary reasons" and would be re-evaluated Thursday.
Hernandez left the stadium before the end of the game, leaving his teammates to express their concern about the young right-hander.
"I was worried," catcher Kenji Johjima said though an interpreter. "I care a lot for him."
Mariners manager Mike Hargrove said his "gut feeling" was his franchise pitcher was going to be OK, but added, "I have nothing to base it on."
After Hernandez threw a 2-1 pitch to Justin Morneau in the first, he grimaced, turned away from home plate and immediately signaled for umpire Ed Rapuano to halt the game. The right-hander then motioned for trainer Rick Griffin and manager Mike Hargrove to come out of the Mariners dugout. After Hernandez briefly squatted behind the pitching rubber, Hargrove summoned long reliever Jake Woods out of the dugout to replace Hernandez.
Hernandez (2-1) allowed singles to Minnesota's first two batters, Castillo and Jason Tyner. It took into the eighth inning for Boston to get its only hit off Hernandez in his previous start. On opening day, Hernandez allowed just three hits and struck out 12 in eight scoreless innings of a win over Oakland.
Joe Mauer walked and Castillo scored on a wild pitch. Michael Cuddyer drove in a run with a groundout before Morneau came to the plate and Hernandez was lifted. Woods then allowed an RBI single to Mike Redmond.
"That was definitely a rough situation," Woods said. "Especially with Felix, who you expect will go six, seven, eight innings."
Carlos Silva (1-1) shut out the Mariners until Richie Sexson hit a three-run homer in the sixth inning. Silva struck out four, walked one and allowed eight hits in 6 1-3 innings.
Joe Nathan, pitching for the first time since he suffered his first loss since Sept. 6, 2005, on Sunday, worked the ninth inning for his fourth save in four chances.
Jose Vidro hit a run-scoring single with two outs to make it 5-4. When Cuddyer overran the ball trying to pick it up, third base coach Carlos Garcia waved Beltre home from first base. Second baseman Castillo's relay throw from the outfield grass to Redmond easily beat Beltre home for the final out.
"A good third base coach is not doing his job unless he is getting guys thrown out at home plate," Hargrove said.
"It was a crazy play," said Redmond, who was playing because Joe Mauer was the designated hitter for the day. That left the Twins with the rare and vulnerable position of no catchers on the bench for the entire game. Hernandez's velocity was near normal, reaching 96 mph on the scoreboard radar gun, but only 12 of his 24 pitches were strikes on a chilly night. His wild pitch that scored Castillo, the first run off him in 17 1-3 innings this season, bounced in the opposite batters' box.