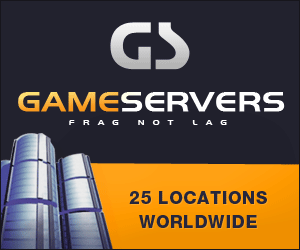 BAGHDAD, Nov 1 (AFP) - At least 20 people were killed when a car bomb tore
through a crowded market in the southern port city of Basra as Iraqis
shopped for the Muslim festival of Eid al-Fitr, security sources said.
Meanwhile, the month of October, the fourth deadliest month of the war for
the United States, ended with the deaths of six more US soldiers in roadside
explosions Monday.
According to an interior ministry source "twenty people, mostly civilians,
were killed and 45 wounded in the car bomb attack," late Monday in Basra
just ahead of the holiday to mark the end of the fasting month of Ramadan.
The bomb exploded as a police patrol passed, he said, quoting police reports
from Basra.
On September 13, four Iraqi private security guards were killed and two
wounded in a roadside bombing outside Basra, the biggest city in southern
Iraq, in the last attack to hit the relatively quiet region.
In recent weeks there has been an increase in tension there however, even
though the mainly Shiite population is generally less hostile to the
presence of US-led troops than Sunni Arabs in north-central Iraq.
On September 19, British forces stormed a police station in Basra in search
of two arrested comrades, later found and freed from a house where they had
been taken from a police cell by militiamen.
The incident followed a riot in which demonstrators firebombed two British
armoured cars, forcing troops to flee the vehicles
With the latest fatalities, US military losses in Iraq now stand at 2,021,
according to an AFP tally. Ninety-three US troops have been killed in
October alone.
Last week's casualties included the highest ranking army officer killed in
action since the start of the war, Colonel William Wood, a defense official
said in Washington.
But US figures pale in comparison with Iraqi civilian casualties which are
estimated at around 30,000.
In Baghdad, Prime Minister Ibrahim Jaafari said Monday he could accept the
transfer of deposed leader Saddam Hussein's half-brother Barzan Ibrahim
al-Tikriti from a high-security prison cell to a secure hospital for cancer
treatment.
"I am not against it (his transfer), it is a question of humanitarian
rights," he told reporters, echoing similar comments a day earlier from
President Jalal Talabani.
Barzan appeared in the dock on October 19 alongside Saddam and six other
defendants as a special Iraqi court began their trial on charges of crimes
against humanity over the 1982 killing of nearly 150 Shiite civilians.
Prosecutor Jaafar al-Mussawi said he had received no official request from
the accused for a medical transfer but noted that it was up to the court to
make the decision.
US-led troops meanwhile pressed an offensive in western Iraq against
insurgents loyal to Al-Qaeda, killing at least one rebel but reportedly also
hitting civilians in a town close to the border with Syria.
A dawn air strike in Karabilah was aimed at an Al-Qaeda cell leader, but
medics reported civilian deaths as well.
A doctor at Al-Qaim hospital told AFP by telephone he had heard reports that
35 people were killed in the raid on two houses, even though his clinic on
the opposite side of the Euphrates River had treated only six wounded
civilians.
In the northern town of Tal Afar, scene of a massive US-backed
counter-insurgency operation in September, 14 bodies were found in a shallow
grave following a tip-off, a military statement said.
Twelve "were bound and appear to have been shot in the head execution-style
while two others were decapitated," and appeared to have been killed between
one and three months ago.
Meanwhile, many US-financed reconstruction projects in Iraq are unlikely to
get off the drawing board because of soaring security costs related to the
insurgency, a report to Congress said.
Security costs now represent 25 percent of the nearly 30 billion dollars
appropriated by the United States for reconstruction projects in Iraq, said
the report, which covers the three-month period ending September 30.