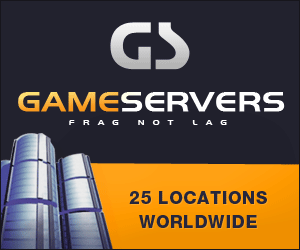 Twelve Iraqis killed, including family of five hit by roadside bomb
By THOMAS WAGNER - Associated Press Writer
BAGHDAD, Iraq - (AP) Insurgents used bomb attacks and a drive-by
shooting to kill at least 12 Iraqis and wound 34 on Sunday, including a
police officer and his four children who died when an explosion set fire to
their vehicle in northern Iraq, officials said.
Also Sunday, the U.S. military confirmed that an angry mob of
insurgents attacked a convoy of American contractors last month when they
got lost in a town north of Baghdad, killing four and wounding two.
The Sept. 20 attack in the mostly Sunni Arab town of Duluiyah, about
74 kilometers (45 miles) north of Baghdad, was reported for the first time
on Saturday by the British newspaper The Daily Telegraph.
Maj. Richard Goldenberg, a U.S. military spokesman, told The
Associated Press that the attack occurred when the convoy, which included
U.S. soldiers in Humvees, made a wrong turn into Duluiyah and insurgents
opened fire with rifles and rocket-propelled grenades.
It was not immediately clear why the U.S. military had not reported
the deaths earlier, but the military generally relies on U.S. government
officials to report the deaths of American civilians and contractors in
Iraq.
In Sunday's deadliest insurgent attack, a suicide car bomb in
central Baghdad hit two police vehicles in Al-Tahrir Square at 11:30 a.m.,
killing two officers and two civilians, said police Maj. Mohammed Younis.
The blast also wounded four policemen and seven civilians, and damaged many
shops in the area, he said.
In south Baghdad, a roadside bomb in the Dora neighborhood that
exploded at 9:40 a.m. wounded two Iraqis, police said.
Another roadside bomb at 11:40 a.m in the eastern Zayouna district
of Baghdad destroyed a U.S. military Humvee and wounded three soldiers, said
police 1st Lt. Belal Ali Majeed. A U.S. military spokesman in Baghdad said
he had no immediate information about the attack or whether it had caused
American casualties.
Insurgent attacks also occurred north of the capital.
A suicide car bomber rammed into a U.S. military convoy at 9:15 a.m.
in the oil-rich city of Kirkuk, 290 kilometers (180 miles) north of Baghdad,
killing two civilians and wounding 13, said police Capt. Farhad Talabani. He
said six civilian cars were damaged by the blast.
In Tikrit, 130 kilometers (80 miles) north of Baghdad, a roadside
bomb hit a civilian car being driven by police Lt. Colonel Haitham Akram at
8 a.m., said police 1st Lt. Udai Ahmed. The blast set the car on fire,
killing Akram and his four children riding with him, Ahmed said.
A short time later, another roadside bomb exploded in Tikrit near a
car carrying children to school, wounding three, ages six to eight, said
police Capt. Hakeem Al Azawi.
In Baqouba, 60 kilometers (35 miles) northeast of Baghdad, a
drive-by shooting killed police 1st Lt. Falih Hassan Khalil, authorities
said.
East of Mosul, a city 360 kilometers (225 miles) northwest of the
Iraqi capital, fighting between insurgents and policemen at a crossroads
wounded one policeman and a civilian, said police Brig. Gen. Saeed Ahmed
Al-Jibouri.
The Daily Telegraph report about the Sept. 20 attack in Duluiyah,
about 75 kilometers (45 miles) north of Baghdad, identified the casualties
as employees of the Halliburton Co. subsidiary KBR, formerly known Kellogg
Brown & Root.
Maj. Goldenberg, a spokesman for U.S. Task Force Liberty forces in
north-central Iraq, said he could not confirm the victims' identities.
Two Halliburton officials contacted by telephone in Iraq and Kuwait
on Sunday said they could not immediately comment about the reported
killings in Duluiyah.
KBR, Halliburton's engineering and construction subsidiary,
manufactures oil and gas drill bits and technology to help energy companies
maximize exploration and production efforts.
The subsidiary is the largest U.S. contractor in Iraq with more than
$US10 billion in work orders from the Army to support U.S. troops and
rebuild Iraq's oil industry.
The Telegraph reported that two of the contractors who had not been
killed in the attack in Duluiyah were dragged alive from their vehicle,
which had been badly shot up, and forced to kneel in the road before being
killed.
The paper said, "Killing one of the men with a rifle round fired
into the back of his head, they doused the other with petrol and set him
alight." It said, "Barefoot children, yelping in delight, piled straw on to
the screaming man's body to stoke the flames." The crowd then "dragged their
corpses through the street, chanting anti-U.S. slogans," the newspaper
reported.
The Telegraph quoted U.S. Capt. Andrew Staples, a member of a Task
Force Liberty battalion that patrols the area that includes Duluiya, saying
he had talked to soldiers involved in the attack. But none of those soldiers
were identified.
Goldenberg said he could not confirm such details since his men were
not at the scene when the attack occurred. He said the contractors' convoy
was being protected by a separate division of the U.S. military and that his
Task Force Liberty soldiers responded to the attack because the convoy was
traveling north through their district.
"Task Force Liberty soldiers, which have a forward operating base in
that area, responded to assist the convoy, administered first aid to two
wounded contractors and evacuated the remains of four contractors killed,"
Goldenberg said.
He said the attack caused no U.S. military casualties, but that his
men, acting on a tip, returned to the area two days later to detain an
individual suspected of ties to the attack, and killed two insurgents after
coming under fire.
Goldenberg questioned a part of the report saying the U.S. soldiers
escorting the convoy were unable to respond quickly to the attack because
the hatches on their Humvees were closed. He said gunners generally keep
open positions on top of such vehicles.
The incident recalled a similar attack in March 2004, when a mob of
Iraqis in the insurgent stronghold of Fallujah killed four U.S. security
contractors, mutilated their bodies and hanged them from a bridge.