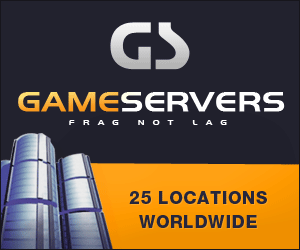 New York Times
November 14, 2007 By Damien Cave
BAGHDAD, Nov. 13 — Turkish military aircraft attacked a handful of abandoned villages in northern Iraq on Tuesday, Iraqi officials said, in the first confirmed cross-border assault since tensions between Turkey and Kurdish rebels began intensifying last month.
Turkish officials also said Kurdish militants in southeast Turkey had killed four Turkish soldiers and wounded nine in clashes.
It was unclear whether the confrontations were connected, but they appeared to signal a revival of the fighting between Turkish troops and the Kurdistan Workers' Party, or P.K.K., a nationalist group of militants in Turkey and Iraq. The attacks represented the most significant military action between the groups since a round of diplomacy among American, Iraqi and Turkish officials this month, but there were no immediate reprisals.
The early morning Turkish attack, in and around the remote village of Zahku, killed no one and damaged little. Officials from Iraq's autonomous Kurdish region could not agree on whether helicopters or planes had been used, and they defined the assault as a scouting mission, possibly in search of P.K.K. positions.
"It affected nobody and nothing," said Fouad Hussein, chief of staff for Massoud Barzani, the Kurdish leader of northern Iraq. "It may have been to discover something, so they could see something."
The Turkish government has massed tens of thousands of troops along Iraq's northern border, but so far has refrained from making a major attack. American officials have been pressing for a diplomatic solution, fearing that an invasion would destabilize Iraq, but no agreement has been reached.
The attack on Tuesday by Turkish troops will probably not help that effort. It occurred in Sirnak Province in the southeast, Turkish officials said. A statement posted on the Turkish Army Web site said that an operation in search of rebels continued.
The Web site of a Turkish news channel, NTV, reported that Prime Minister Recep Tayyip Erdogan told a meeting of his political party on Monday night, "If we don't see concrete things from the other side, an operation is near" — echoing comments he has been making for weeks.
American officials in Baghdad declined to comment on either attack. Leaders in Iraq's autonomous region of Kurdistan questioned how Turkey could have crossed the border by air without American approval.
"The sky is in the hands of the Americans, so they knew about this attack and they know Turkish planes entered Iraqi territory," Mr. Hussein said. "We hope this will not be repeated again."
Also on Tuesday, American and Iraqi forces killed at least 15 gunmen they said were connected with Al Qaeda in Mesopotamia, a homegrown militant group of Sunni extremists that American intelligence says is foreign-led, in a fierce fight south of Baghdad after the militants attacked checkpoints run by local security volunteers.
Military officials said as many as 45 fighters, with heavy machine guns, ambushed two checkpoints in Adwaniya, less than 10 miles south of Baghdad. The battle lasted for hours and stopped only when American jets dropped two 500-pound bombs on the area. The military did not say if any of the volunteers had been killed.
The assault occurred as military officials confirmed that a brigade of 3,000 American soldiers based in Diyala Province will not be replaced by a new unit when it leaves the area, which has become less violent but remains among Iraq's deadliest.
When the roughly 3,000 soldiers from the Third Brigade, First Cavalry Division, go home by January, officials said, a larger brigade based closer to Baghdad will assume control of the area, in addition to its current responsibilities.
The move is part of the president's plan to reduce troop levels to what they were before the "surge" added 30,000 this year.
Political progress, meanwhile, has remained elusive. On Tuesday, a prominent lawmaker from the bloc loyal to Moktada al-Sadr called for the dissolution of Parliament and new elections to end the country's political deadlock.
The lawmaker, Bahaa al-Araji, said that the electoral law establishing a closed-list system — in which people voted for a party and not individual candidates — needed to be recast. Parliamentary elections are scheduled for 2009, but Mr. Araji said that Iraqis could not wait.
"I am positive that this council, if it stays the way it is, will be an obstacle to democracy and the political process," he said, declaring that he was speaking only for himself, not his party. "It will be a burden on Iraqis."
Also in Baghdad, the authorities said that five unidentified bodies were found across the city.
Qais Mizher contributed reporting from Baghdad, Michael Kamber from Kurdistan, and Sebnem Arsu from Istanbul.