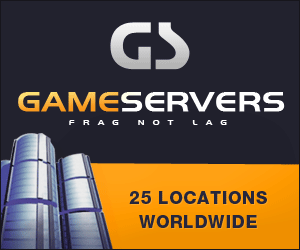 Washington Post
November 3, 2007
Pg. 12
Rice Stops in Ankara on Way to Iraq Talks
By Karen DeYoung, Washington Post Staff Writer
ISTANBUL, Nov. 2 -- Turkish Foreign Minister Ali Babacan said Friday that Turkey wants the United States to stop talking and start taking action to help end cross-border attacks by Kurdish guerrillas in Iraq.
"We need to work on actually making things happen," Babacan said at a news conference with Secretary of State Condoleezza Rice in Ankara. "This is where the words end and action needs to start."
Rice stopped in the Turkish capital for emergency meetings with senior Turkish officials, including Babacan, Prime Minister Recip Tayyip Erdogan and President Abdullah Gul, ahead of an Iraq conference with regional foreign ministers Saturday in Istanbul.
Rice and Babacan described their meeting as cordial and indicated that discussions would continue when Erdogan meets with President Bush in Washington on Monday. But Turkey made clear that it is losing patience with what it sees as insufficient efforts by the United States and Iraq to eliminate attacks by the Kurdistan Workers' Party (PKK).
"The United States is committed to redoubling its efforts, because we need a comprehensive approach to this problem," Rice said. "No one should doubt the commitment of the United States. We have a common enemy, and we need a common approach."
Rice said there was "a U.S. role and a U.S. obligation" to act, but she specified no action beyond the ongoing U.S. intelligence assistance to help Turkey find PKK camps in Iraq near the border.
The Bush administration has said the issue must be resolved through discussions among all three countries involved -- Turkey, the United States and Iraq -- and has put pressure on the Iraqi government of Prime Minister Nouri al-Maliki and the Kurdistan Regional Government in Iraq to move against the PKK.
Rice held talks here with Maliki late Friday, and officials from the three governments are set to meet Saturday on the sidelines of the Iraq conference.
Iraq's Arab neighbors, Iran, the European Union, Russia and China will also take part in the conference, which is a follow-up to a May gathering of foreign ministers in Egypt.
Since that gathering, working groups have met for talks on border security, refugees and energy issues. But anticipation and planning for the Saturday conference has been overshadowed by the Turkey-Iraq crisis since escalating PKK attacks culminated in a raid last month in which 12 Turkish soldiers were killed and eight were captured.
The incident forced the administration to pay more heed to rising Turkish anger. The United States now finds itself caught between the conflicting imperatives of defending a NATO ally against a terrorist threat, seeing an eruption in northern Iraq -- until now the most peaceful part of the country -- and coming down hard on the Kurdistan Regional Government, its closest ally among Iraq's warring groups.
Underlying the situation are broader questions about Turkish influence in northern Iraq, particularly in the oil-rich city of Kirkuk, itself disputed among Iraqi factions, and the Iraqi government's ability to control separatist tendencies in the northern Kurdish region that also spans part of Iran and Syria in addition to Turkey.
Over the past several weeks, Turkey has massed an estimated 100,000 troops on its border with Iraq. Its attacks have so far been limited to small military incursions and rockets targeting what it says are PKK bases, but it has threatened more vigorous action and questioned why the United States cannot use its extensive military resources in Iraq to eliminate the PKK.
The PKK, founded in 1984, says it is fighting for the rights of Turkey's 12 million-member Kurdish minority. The PKK, which Turkey and the United States say has about 4,000 fighters, was largely dormant following the imprisonment of its leader, Abdullah Ocalan, in 1999. Turkey links the PKK's resurgence directly to the 2003 U.S.-led invasion of Iraq.
"Right now, in the general area of Iraq, there is American control," Babacan said. In northern Iraq, "despite having good intentions, their capabilities are very limited in terms of the struggle against the PKK."
At the same time, he expressed doubts about Iraq's regional government officials in the north "because of their statements that seem to sympathize with the PKK."
"We need a structure that will combine both political will and action," he said. "So our expectations of the United States are very high."