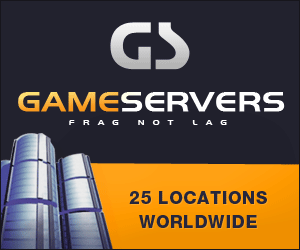 New York Times
December 2, 2007 By Sabrina Tavernise and Stephen Farrell
ISTANBUL, Dec. 1 — The Turkish military said Saturday that it had inflicted "significant losses" on a group of Kurdish guerrillas in Iraq, though it offered no evidence for its claim.
In a terse, vague statement on its Web site, the military said that it had identified a group of 50 to 60 fighters just across the border in Iraq, and that it had carried out "an intensive operation" against them.
Reuters cited an unidentified Turkish military official as saying that about 100 Turkish special forces had entered northern Iraq, struck the fighters and returned. The official military statement, however, gave no indication that troops had crossed the border. Iraqi officials denied that any incursion had taken place.
A Turkish member of Parliament from the governing Justice and Development Party indicated that the attack was part of a series of artillery strikes against rebel positions along the border that have been going on for months, and not the large-scale offensive that the American and Iraqi governments had feared.
"It's not an invasion or a war in northern Iraq," said the member of Parliament, who requested anonymity because he was not authorized to speak publicly about the developments. "This is just a limited operation for the moment."
Turkey has been threatening to send its military into northern Iraq to attack fighters from the group, the Kurdistan Workers' Party, or P.K.K., which is based in both countries. The group has fought the Turkish military for decades over demands for an autonomous Kurdish region there.
But a major incursion is viewed as unlikely, in part because it would require Turkey, a NATO member, to rebuff the United States, a strong ally.
The Turkish military said it would use "other means" in the future, if required.
The United States military in Baghdad said it had no "operational reports" of a Turkish incursion. Haval Zagros, a P.K.K. spokesman, denied that the Turks had entered Iraqi territory or fired at its positions.
"There have been no clashes between the P.K.K. and the Turkish Army," he said. "Today, none of our bases has been struck by Turkish forces."
Mohammed Amidi, a spokesman for the Kurdish Democratic Party, one of the main parties in the Kurdish regional government, and Col. Hussein Rasheed, the commander of the Iraqi border protection forces in Dohuk Province, both denied news media reports that Turkish special forces had crossed the frontier.
The operation occurred a day after the Turkish cabinet granted final permission to the military to make a cross-border strike. The authorization was largely a formality, but a Turkish government official said it gave the final green light for a full-fledged operation into Iraq.
Despite indications that Saturday's attack was no different than previous ones, the military characterized it as the first of a series of possible cross-border strikes, and said as much in its Web statement.
"The first operation was carried out on Dec. 1, 2007, and the operations will continue depending on intelligence," the military said.
On Nov. 13, Iraqi officials said Turkish planes had attacked on the Iraqi side of the border, but Turkey denied it.
Meanwhile, Iraqi politics were thrown into further disarray on Saturday when the largest Sunni Arab bloc, the Iraqi Consensus Front, walked out of Parliament to protest what it described as a move by Iraqi security forces to place its leader, Adnan al-Dulaimi, under house arrest.
The bloc walked out after Iraqi and American forces found a car bomb outside Mr. Dulaimi's compound in Baghdad. American and Iraqi officials said the keys to the vehicle carrying the explosives were found on one of his bodyguards. More than 30 people, including the politician's son, were detained. Mr. Dulaimi denied that he or his employees had been involved in the car bomb.
Dr. Saleem Abdullah, a spokesman for the Iraqi Consensus Front, known as Tawafiq, said the group would boycott parliamentary sessions until Mr. Dulaimi was released.
Ali al-Dabbagh, a government spokesman, denied that Mr. Dulaimi was under house arrest. The United States military in Baghdad said Friday that Iraqi forces had asked Mr. Dulaimi to remain in his residence half a mile from the compound "for his own personal safety."
In Diyala, dozens of gunmen belonging to Al Qaeda in Mesopotamia attacked the village of Dwelah, burning down houses and killing 13 people, including four children and three women, Iraqi Army officers said.
It was the second such attack on the Shiite village after its Tamimi tribe refused demands earlier this year to swear loyalty, pay tribute and supply fighters for Al Qaeda in Mesopotamia, an Iraqi militant group that American intelligence sources say is foreign led.
Sabrina Tavernise reported from Istanbul, and Stephen Farrell from Baghdad. Khalid al-Ansary contributed reporting from Baghdad, and Iraqi employees of The New York Times from Sulaimaniya and Diyala.