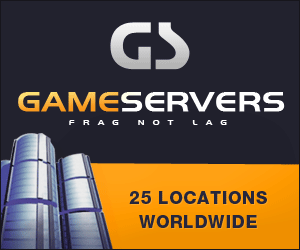 Washington Post
September 7, 2008
Pg. 19
By Glenn Kessler, Washington Post Staff Writer
ALGIERS, Sept. 7 -- Secretary of State Condoleezza Rice pressed leaders of two oil-rich, autocratic North African countries on Saturday for better cooperation on counterterrorism and help in reducing the number of detainees at Guantanamo Bay.
Rice, whose North African tour has included a historic meeting with Libyan leader Moammar Gaddafi, hopscotched from Tunisia to Algeria, two former French colonies with weak democratic traditions.
Although at least 25 Algerians and 12 Tunisians have been held at the facility in Guantanamo Bay, Cuba, the United States has released only a handful to either country because of fears they will be tortured or otherwise mistreated. Two men who were transferred to Algeria in July after six years of detention promptly disappeared, alarming U.S. officials and human rights activists, although they were recently located, U.S. officials said.
Rice denied that she was seeking to empty Guantanamo of its 270 detainees before President Bush leaves office. "We would like to move as much of the population of Guantanamo as we possibly can," she said. But she added, "We are going to do this in a way that is rigorous," balancing the security needs of individual countries with human rights protections.
"We feel we have a good working relationship with Algeria on this issue, and we hope to move it forward," she said here.
Algeria has experienced an upsurge in terrorism-related violence in recent years, with more than 100 people killed last month.
An al-Qaeda-related organization based in North Africa issued a public threat in the past week against Rice, calling her a "poisonous swamp rat" and saying her visit was "the opportunity of a lifetime" to assassinate her. But security did not appear particularly high as Rice's motorcade moved through the graceful French colonial streets of Algiers, the capital.
"Our counterterrorism people think that cooperation here is good," Rice said. "But there is always more that you can do to tighten sharing of information, to make sure you have all the right channels to give technical support in terms of the terrorism threat."
Algeria and Tunisia have long records of human rights abuses, including harassment of political reformers. After leaving Tunisia, Rice told reporters traveling with her that she had a long discussion with President Zine Abidine Ben Ali, who took power in a coup more than two decades ago and is seeking a fifth term next year. He invariably wins landslide elections under dubious circumstances.
"We talked about internal matters here in Tunisia and about the course of reform," Rice said. "We have been very clear that we would hope that Tunisia would do more."
In Algeria, where President Abdelaziz Bouteflika has ruled since 1999 after an election marred by accusations of widespread fraud, Rice was gracious as she appeared before cameras with him. Bouteflika is "truly one of the wise men" of the region and the Middle East, she said.