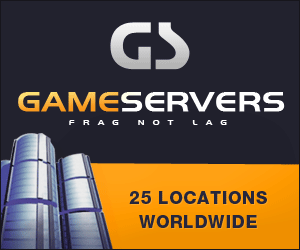 Arizona Daily Star (Tucson)
October 24, 2008
By Carol Ann Alaimo, Arizona Daily Star
Dozens of Tucson airmen will get a taste of life in Latin America through a new exchange program aimed at cementing U.S. ties with the Southern Hemisphere.
About three dozen personnel from Davis-Monthan Air Force Base will spend the next two weeks trading job tips, cooking with locals and carrying out goodwill projects in Chile, Argentina, Uruguay and Paraguay.
Foreign-policy experts say such military programs have merit, but they also show how skewed U.S. priorities are when it comes to spending in that part of the world.
The 35 or so D-M airmen heading south are part of a contingent of 70 from across the country due to lift off Sunday in the effort dubbed Operation Southern Partner.
It's one of many U.S. military efforts to forge friendships in a part of the world also being courted by Iran, Cuba and Russia.
"The importance of Latin America and the Caribbean to the United States cannot be overstated," said a 2008 statement from the U.S. Southern Command, which runs military operations in the region and also oversees the D-M entity, Air Forces Southern, that contributes to those efforts.
U.S. goals in the region include interrupting the narcotics trade and ensuring that terrorist groups don't gain footholds there, the statement said.
D-M personnel have been involved in promoting good will to the south for years. For example, airmen regularly travel to Latin America to practice medical and dentistry skills, providing health care for thousands of impoverished villagers.
The new program is different in that it draws on wider expertise and promotes personal interaction between airmen and members of foreign militaries and surrounding communities, said Capt. Nate Broshear of Tucson, a spokesman for the effort.
Personnel from 25 career fields will make the trip this time, including experts in aircraft maintenance, environmental safety, search and rescue, military intelligence, public affairs, and military family support.
The airmen will job-shadow their foreign counterparts, visit schools and orphanages, attend church and cook with local families. They also will take part in civic projects, such as building a library addition at a school in northern Chile, Broshear said.
It's expected the effort will be ongoing, with a second trip already planned for spring 2009, he said.
"The real goal is to open lines of communication and focus on the values we share," Broshear said.
"A pilot in the U.S. and a pilot in Chile want the same thing — to be able to fly safely."
Experts who study the U.S. military presence in Latin America say the goodwill programs are a good idea — to a point.
America's interests would be better served, they say, if more of that kind of help was coming from civilian sources instead.
"There's certainly nothing wrong with increasing good will and promoting partnerships," said Frida Berrigan of the Washington, D.C.-based think tank New America Foundation, who has spent 10 years studying Latin America.
But leaving that job almost totally up to the military "highlights the profound imbalance in our foreign engagement, in the way we interact with other countries," she said.
The U.S. Defense Department spends $18 in Latin America for every $1 spent by other entities such as the State Department or the Agency for International Development, Berrigan said. As a result, many Latin Americans view the United States largely through a military lens.
"Does a hospital have to come from the military? Does a dental exam have to come from the military? I would argue that it doesn't. But right now, it has to because that's where all the money goes."
An expert at the Washington, D.C.-based Center for Strategic and International Studies agreed.
"When you lack civilian engagement, people only see the military face of America," said Johanna Mendelson Forman, who has studied relationships between the United States and Latin America for 30 years.
A more productive approach would be to strike a balance between military and non-military spending, she said.