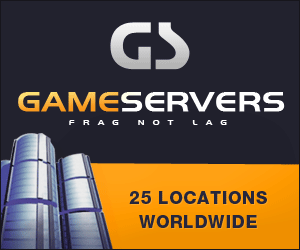 Orlando Sentinel
May 9, 2007
Pg. 3
By Thomas Wagner, Associated Press
BAGHDAD, Iraq -- The nurse was surprised the two soldiers were still alive.
The day before, the men were carried into the emergency room at Ibn Sina Hospital in Baghdad's fortresslike Green Zone. Both Americans were badly hurt when their Humvee was hit by a rocket-propelled grenade in a Sunni district in western Baghdad.
One soldier would have both legs amputated. The other lost one.
The drama to save their lives -- played out in emergency rooms filled with injured U.S. troops as well as Iraqi forces and civilians -- was another glimpse of the war's wider evolution: better medical intervention to save soldiers, but more and more injuries pouring in.
U.S. commanders in Iraq, including top chief Army Gen. David Petraeus, predict more casualties in coming months as forces fan out to smaller outposts and expand the Baghdad security crackdown.
The apparent rise in casualties reaching Ibn Sina suggests bloodier days for U.S. troops in Baghdad because most battlefield injuries outside the capital are treated at the main military hospital in Balad, about 45 miles north of Baghdad.
The two wounded soldiers were among the casualties Friday carried by Black Hawk medevac helicopters. Among the others: four Iraqi soldiers with burns and shrapnel wounds from car-bomb attacks in Fallujah and an Iraqi serviceman downed by a sniper.
But 1st Lt. Ken McKenzie, an emergency-room nurse, didn't expect the two soldiers to pull through.
"I'm really shocked they're still alive," McKenzie said after visiting the intensive-care unit where both men were being treated following the attack in the Amariyah district, where U.S.-led forces began large-scale sweeps against insurgents in March.
The ER doctor who treated them, Maj. Brian Krakover, said both soldiers only reached the 74-bed trauma unit alive because U.S. soldiers are now better trained in first aid and equipped with a new type of tourniquet to stop the wounded from bleeding to death before they can get medical help.
Even with that, Krakover said one of the two wounded soldiers suffered cardiac arrest at Ibn Sina and the ER had to open his chest to manually pump his heart back to life. The two soldiers were later evacuated to a U.S. military hospital in Germany.
As the Iraq security crackdown grows, more wounded are pouring in to ERs.