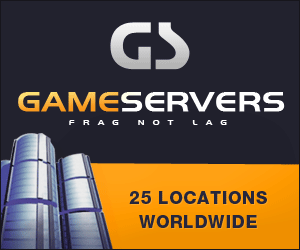 USA Today
December 5, 2006
Pg. 1
U.S. general calls on NATO countries

By Paul Wiseman, USA TODAY
KABUL, Afghanistan — The outgoing U.S. commander in Afghanistan warned that the fight against the Taliban is in danger of being undermined by a shortage of NATO troops and by restrictions that keep some alliance forces out of combat.
U.S. Army Lt. Gen. Karl Eikenberry said in an interview that NATO countries need to contribute more troops and that some of them must drop "caveats" that prevent their forces from fighting freely.
The restrictions risk driving a wedge in the NATO alliance between forces that fight and those that don't, Eikenberry said.
"Could you have an alliance in which you have one group that is always going into the toughest places and fighting and taking casualties, and you have a second group that is in a different category?" Eikenberry said over the weekend. "Over the next several years, that is something that could be a challenge if it is not addressed."
The United States and other countries have been pushing for the removal of caveats as they try to send troops to fight the raging insurgency in southern and eastern Afghanistan. At a summit last week in the Latvian capital, Riga, the NATO countries operating in Afghanistan agreed to come to each other's aid in an emergency, ignoring any caveats. The NATO commander in Afghanistan defines what constitutes an emergency.
Eikenberry's comments indicate caveats remain a worry as NATO has assumed a larger role in Afghanistan. The United States this year handed over military responsibility for all of Afghanistan to a 32,000-strong NATO force, which previously had operated in the country's relatively secure north and western regions. Eikenberry said the transition to NATO command had gone smoothly. Afghanistan is the alliance's first deployment outside Europe.
Eikenberry is worried about the caveats and about NATO's troop strength, which is at 90% of the level NATO says is required. "The objective has got to be to get to the 100% level," he said.
The caveats require NATO to put more troops in the field to compensate for the countries that are prevented by their governments from joining in combat.
The full list of caveats is secret to prevent Taliban militants from exploiting NATO weaknesses.
Restrictions are sometimes imposed by governments wary about casualties. German forces in Afghanistan, for instance, have been ordered to avoid combat and rarely venture outside their outposts for long patrols, according to an August report by the Congressional Research Service. Other limitations result from lack of equipment or training.
Romanian forces that share a base with U.S. troops in Qalat, the capital of southern Afghanistan's restive Zabul province, don't have vehicles that can handle the region's rugged terrain. Lengthier patrols are carried out by U.S. troops in Humvees.
"Commanders on the ground are best served if all their forces do not have caveats that place operational constraints on them," Eikenberry said. "Any caveats that would restrict combat forces from being able to maneuver or to be deployed anywhere within Afghanistan for any kind of combat operation … are the ones of greatest concern."
Close to wrapping up an 18-month tour as U.S. commander in Afghanistan, Eikenberry also said Afghanistan's broken-down infrastructure — particularly its roads — needed more repair than the United States and its allies realized after ousting the Taliban regime in late 2001.