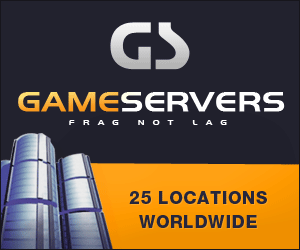 Washington Post
November 14, 2007
Pg. 3
Early Checkups Find Fewer Problems Than Later Ones

By Ann Scott Tyson, Washington Post Staff Writer
Soldiers who have served in Iraq are suffering substantially greater mental distress several months after leaving the combat zone than when they first return home -- with one out of five active-duty Army soldiers and more than 40 percent of Army reservists needing treatment, according to a study by Army researchers published yesterday.
The study is the first to examine over time the psychological struggles of soldiers who have been deployed to Iraq, the vast majority of whom have seen people killed and wounded and have themselves felt being in danger of dying.
Soldiers were far more likely to report mental health problems -- such as post-traumatic stress disorder (PTSD) or depression -- in a military screening three to six months after returning from Iraq, compared with a screening done immediately after they came home, according to the study appearing in the Nov. 14 issue of the Journal of the American Medical Association (JAMA). Particularly pronounced was the four- to fivefold rise in the proportion of soldiers reporting conflicts with family members and friends, mirroring trends from past wars.
Timothy Bredberg, 26, of Springfield, Ill., returned in 2004 from a tour as a front-line medic in Iraq and said he felt he had to hide his psychological symptoms to stay in the Army. "Commanders were standing there saying if you check the wrong thing, you will be considered crazy and get kicked out," said Bredberg, a corporal, who was soon having nightmares and severe anxiety, and showing up drunk at formations.
Combat stress worsened during Bredberg's tour in Iraq's violent Anbar province, where he was wounded by a mortar shell and had a friend who died in his arms. He was medically discharged with severe PTSD in 2005 and, unable to work, now spends most days at a Department of Veterans Affairs clinic undergoing treatment.
Initial screenings "substantially underestimate the mental health burden," according to the study, which adds to growing evidence that more than a quarter of recent Iraq combat veterans are grappling with various psychological problems.
"Soldiers reported more mental health concerns and were referred [for treatment] at significantly higher rates" several months after their return, says the study, written by Col. Charles S. Milliken and Col. Charles W. Hoge of the Walter Reed Army Institute of Research and Jennifer L. Auchterlonie of the Army Center for Health Promotion and Preventive Medicine.
The study concludes that the Army should intervene earlier with mental health care for combat veterans -- reservists, in particular -- and their family members "before symptoms become chronically entrenched." But it also casts doubt on the effectiveness of the treatment for PTSD in what it calls today's "overburdened" military medical system, finding "no direct relationship of referral or treatment with symptom improvement."
The study is based on Army questionnaires completed by 88,235 soldiers who served in Iraq, 90 percent of whom were male and nearly 60 percent of whom were married. About 56,000 of those surveyed were in the active-duty Army, and 32,000 were in the Army Reserve or the National Guard.
One reason the early screenings detected fewer problems is that soldiers were elated upon returning home and did not want to spend time seeking care, Army officials said. "When you come back . . . you're almost euphoric . . . you don't have any problems in the world," said Brig. Gen. Stephen L. Jones, an Army assistant surgeon general. But after a few weeks, he said, "the stress starts to resurface."
While reports of mental health problems rose for all types of soldiers from the first screening to the second one, the National Guard and Reserve soldiers suffered such problems at higher rates than active-duty troops. In the second screening, 24.5 percent of reservists reported concerns with PTSD, 13 percent with depression and 35.5 percent with their overall mental health risk -- compared with 16.7 percent, 10.3 percent and 27.1 percent of active-duty soldiers in the same categories.
Reservists may suffer more mental health problems because, after returning home, they disperse to different communities without day-to-day support from their war-zone comrades, and also face the stress of making the transition to civilian jobs.
Another troubling finding is that while soldiers frequently reported abusing alcohol -- nearly 12 percent of active-duty soldiers and 15 percent of reservists -- less than 1 percent in each category was referred for substance-abuse treatment. One reason may be that such treatment is not confidential and triggers the involvement of commanders, the study says.
For Bredberg, overpasses, fireworks and crying children can set off flashbacks, creating a problem after Bredberg's wife, Stacey, gave birth to their son, Peyton, now 18 months old. "I stay home with the baby," Stacey said, recalling that Bredberg has woken up from nightmares and swung at her. "He doesn't need the added stress."
Bredberg's family, which he describes as conservative and patriotic, disowned him after he returned. "Timmy, we don't know you anymore," his sisters told him, he recalled. "People talk about the sacrifices . . ." he said. "People don't realize it's more of an emotional and mental thing that we give up for going over there. I have lost family members because of it. I've lost best friends."