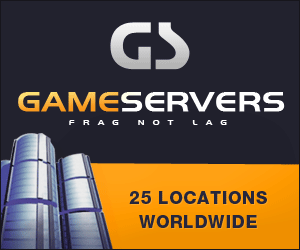 New York Times
May 10, 2008
Pg. 8
BAGHDAD (Reuters) — American forces have killed 25 militants in the past two days in Sadr City, the Baghdad district that is a stronghold of the anti-American cleric Moktada al-Sadr, the United States military said Friday.
The gunmen were killed in several clashes on Thursday and Friday, the military said in a series of statements. According to the statements, airstrikes and tanks were used to attack militiamen trying to launch rockets from the slum or shoot at American troops on patrol.
At hospitals in Sadr City, officials said they had received four bodies and treated 51 wounded by Friday morning, but provided no further casualty figures after that. Among the wounded were children, the officials said.
In one operation, Special Forces troops killed 11 special groups fighters — a term the military uses for Shiite groups it says receive weapons and training from Iran — after they attacked a joint American and Iraqi military patrol.
Fighting has raged in Baghdad since Prime Minister Nuri Kamal al-Maliki ordered a crackdown on Shiite militias in late March.
Several hundred people have been killed, and the conflict shows no sign of easing. Aid workers have warned of a looming humanitarian crisis in Sadr City, home to some two million people.
Mr. Maliki, a Shiite, has said the crackdown's goal is to disarm militias, but Mr. Sadr's followers see the operation as an attempt by the government to sideline his mass movement before local elections in October.
Mr. Sadr, who has a strong following among dispossessed Shiites in Baghdad and elsewhere, threatened last month to scrap a truce he had imposed on his Mahdi Army militia in August. A few weeks later he urged his men to observe it, leaving many confused about his true intentions.
On Friday, Shiite militants, taking advantage of a sandstorm that concealed them from aircraft, fired more rockets at the fortified Green Zone. But the rockets fell short, including one that damaged the British Broadcasting Corporation bureau, according to The Associated Press.
At least seven other rocket explosions were heard. But the American authorities did not confirm any strikes inside the Green Zone.
One of the American objectives in Sadr City is to push militants deeper into the district and put their rockets and mortars out of range of the Green Zone. But that effort has increased the odds of shells falling short, and into civilian areas.
The A.P. also reported that the American military had denied that the leader of Al Qaeda in Mesopotamia, Abu Ayyub al-Masri, had been captured, saying that a man with a similar name had been arrested in the northern city of Mosul. Al Qaeda in Mesopotamia is a homegrown Sunni insurgent group that American intelligence says is led by foreigners.
"Neither coalition forces nor Iraqi security forces detained or killed Abu Ayyub al-Masri. This guy had a similar name," Maj. Peggy Kageleiry, a military spokeswoman, told The A.P.
An Iraqi Defense Ministry spokesman, Muhammad al-Askari, said the confusion arose because the commander of Iraqi forces in the Mosul region was convinced he had arrested Mr. Masri.
There have been false accounts about Mr. Masri before. At least twice, in 2006 and May 2007, reports circulated that he was dead.
"Iraqi officials are dealing with a developing chain of command that often leaps to conclusions and reports success before it occurs, often under pressure from the media," Anthony H. Cordesman, a security analyst for the Center for Strategic and International Studies, told The A.P.