Topic: Tribute to WWII Vets
---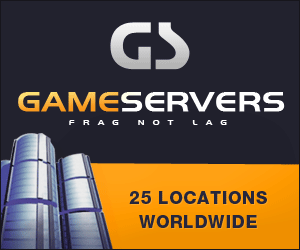 Was made aware of this by a friend, found the story.
Quote:
Doctor sings praises of WWII veterans
Diane C. Lade
South Florida Sun-Sentinel

November 12, 2005

FORT LAUDERDALE -- Dr. Sam Bierstock has a penchant for poking musical fun at his profession.

He has written songs such as "You Picked a Fine Time to Leave Me Blue Shield" that his group, The Managed Care Blues Band, performs at health-care conventions and conferences around the country.

But Bierstock's latest effort is somber, heartfelt and personal: a thank-you to the nation's remaining 3.5 million World War II veterans. And he wants as many of them as possible to hear their song.

The Delray Beach physician recently released his tribute, "Before You Go," on the Internet through his band's Web site, www.managedmusic.com.

Dwindling audience

Originally, Bierstock, 58, was going to peddle the piece to a celebrity singer. He said he has contacts with Bette Midler and Barry Manilow. But he decided he wanted veterans and their families to hear it as quickly as possible, and for free, given that most World War II soldiers are in their 80s and dying at a rate of 1,500 a day.

"A lot of us would not be alive or enjoying the freedoms we have today if we had not won that war. All of us in this country owe everything to these people," said Bierstock, a chief medical officer with the IBM Consulting Group.

Bierstock lost relatives in the Holocaust, and his stepfather was wounded during the Army invasion of the Italian resort town of Anzio.

But his inspiration was a chance encounter very late one night about three years ago, when he was leaving an airport parking lot.

When Bierstock wished the ticket attendant a good evening, the elderly man replied, "I took two bullets for my country, and look what I'm doing." Bierstock backed up his car and thanked the man for his service. The veteran began to cry.

"Before You Go" follows in the footsteps of the classic American war-tribute ballad such as Lee Greenwood's hugely popular "God Bless the U.S.A." It's emotional and unabashedly patriotic. Its lyrics, by Bierstock, speak of stoicism and sacrifice, and the music, by Managed Care keyboardist John Melnick, is slow and tender.

"Quietly, you've all turned gray. You did your job -- you saved our way."

As Melnick sings, the online slide show flashes images of silver-haired men and women from several Allied countries at military ceremonies, heads bowed or weeping. Those photos are mixed with images of World War II soldiers in battle and their children and grandchildren today. Bierstock is on the harmonica.

Bierstock and the band may sell a DVD version of the song and the slide show. For now, Bierstock hopes veterans pass the Web site link among themselves and their organizations.

That's what Bill Kling did.

"It sure brought back a lot of memories," said Kling, a World War II veteran from Plantation. As chairman of the Broward Veterans Council, he sent the song to the local veterans groups he works with.

War ballads go way back

American war ballads are as old as the United States. One of the first recounts a 1725 battle at Lovewell's Pond, Maine, between white settlers and American Indians.

The military and the war efforts received plenty of attention during the 1940s, said Phil Kaplan, spokesman for the VA Medical Center in Riviera Beach.

Big Band songs such as "Boogie Woogie Bugle Boy" and tunes such as "Praise the Lord" and "Pass the Ammunition" remain well-known today.

Kaplan doesn't think Bierstock's tribute will reach anthem status. Veterans ceremonies typically stick to traditional patriotic music or military marches if they have any music at all, he said.

But "Before You Go" and its accompanying images tell a story, Kaplan said. "I think it would go over well at a veterans convention. I'm sure it would generate a lot of response."

Diane C. Lade is a reporter for the South Florida Sun-Sentinel, a Tribune Publishing newspaper.
Link to story
I just might have to get the CD.
I was fortunate enough to have run into a WWII vet on Memorial Day this year -- I wore my Army dress blues to the ballet that night (this was before I left the Guard and joined the Public Health Service), and an old man came up to tell me he'd been in WWII. I shook his hand and thanked him for his service.