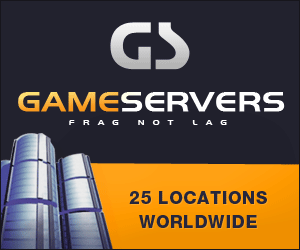 Media: The Associated Press
Byline: By SINAN SALAHEDDIN
Date: 19 September 2006
Body:
BAGHDAD, Iraq_A prominent Sunni tribal leader on Tuesday asked the Iraqi
government to legitimize a newly formed tribal council in one of Iraq's most
volatile provinces to enable it to fight "terrorists where ever we find
them."
Tribal leaders and clerics in Ramadi, the capital of the violent Anbar
province west of Baghdad, met last week and set up a 43-member Anbar
Salvation Council with a force of about 20,000 men to fight the virulent
insurgency in this western Sunni city.
"Anbar province is dying," Sheik Fassal al-Guood, a prominent tribal leader
from Ramadi, said in a news conference in Baghdad's fortified Green Zone.
"Anbar has been ruled by terrorists. There has been a real mess ... criminal
gangs are kidnapping and killing children and women," Al-Guood said. "And so
we ask our esteemed government to legitimize this council."
Speaking to The Associated Press on Monday, al-Guood said 15 of Ramadi's 18
tribes "have sworn to fight those who are killing Sunnis and Shiites and
they established an armed force of about 20,000 young men ready to purge the
city from those infidels."
The city's population has had enough, the tribal leader explained.
"People are fed up with the acts of those criminals who take Islam as a
cover for their crimes," he said. "The situation in the province is
unbearable, the city is abandoned, most of the families have fled the city
and all services are poor."
He said they had asked the Iraqi government and the U.S.-led coalition to
provide weapons and vehicles "because the terrorists have weapons more
modern" than the tribes' rifles.
Tribes wield considerable influence in Iraqi society, especially among rural
people for whom bonds of the clan are vital. But like all other institutions
in Iraq, tribal affiliations sometimes can also be tenuous.
It is not the first time that tribal leaders have said they will help fight
insurgents, mostly foreign fighters who have infiltrated Anbar from
neighboring Syria.
Earlier this year, relations between locals and foreign fighters soured when
foreigners began killing Iraqis suspected of having links to American forces
in Iraq or even those holding government jobs.
The rift became an outright split with a wave of assassinations and bombings
that killed scores of Anbar residents and were blamed on al-Qaida. A suicide
bombing against police recruits in Ramadi on Jan. 5 killed at least 58
people, including U.S. troops.
In late May, a prominent Sunni Arab tribal leader, Sheik Osama al-Jadaan,
who provided fighters to help battle al-Qaida in Anbar was assassinated in
Baghdad.
Government spokesman Ali al-Dabagh said Anbar tribes had asked the
government for support in combatting terrorism in the region.
"Anbar has been abducted by terrorist groups," al-Dabagh said Monday. "Anbar
tribes called on the government to support them because they are fighting
the terrorists and they assisting Iraqi forces in the war against
terrorism."
Anbar, a vast province of mostly desert, stretches west of Baghdad to the
borders of Saudi Arabia, Jordan and Syria. The area is an insurgent
stronghold and Ramadi has become one of the most violent cities in Iraq.
"Obviously the situation down in al-Anbar is very complex. And it is a
multi-pronged approach that is being dealt with down there," said U.S.
military spokesman Maj. Gen. William B. Caldwell, adding that the
development of the Iraqi police force in the area was crucial.
He said tribal leaders "very much want to see security brought back to that
area."
But he admitted it would take time to bring stability to the region.
"It's not going to happen overnight. It's going to take a longer period of
time, but as we watch and see what the Iraqi police and Iraqi security
forces do, we're very optimistic about the future of the province," Caldwell
said. "But it will not occur in the next two or three months, it will be a
much longer time period."
In August, hundreds of Iraq's tribal chiefs held a conference in Baghdad and
signed a "pact of honor" pledging to support Prime Minister Nouri
al-Maliki's national reconciliation plan.
Although that pact is unlikely to bring peace to Iraq, it was an important
step toward winning support in this divided nation for al-Maliki's 24-point
reconciliation plan that was unveiled in June.
Al-Maliki's Shiite-dominated unity government is struggling to control the
sectarian violence and a Sunni Arab insurgency that have together claimed
about 10,000 lives since it took office in May.