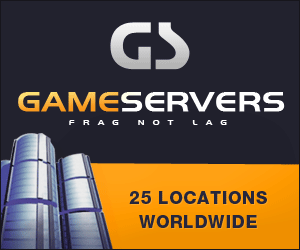 London Daily Telegraph
April 23, 2008 By David Blair, Diplomatic Editor
The mountainous region of Pakistan where al-Qa'eda's core leaders are believed to have regrouped is so riven by tribal conflict that it cannot be an effective base for waging global terrorism, according to a new study.
Al-Qa'eda's central figures, possibly including Osama bin Laden and Ayman al-Zawahiri, his Egyptian deputy, are thought to have taken refuge in North and South Waziristan.
The tribal areas on Pakistan's north-west frontier have complete autonomy and a long history of Islamist militancy. Western governments believe they have become havens for "core al-Qa'eda", allowing them to regroup and prepare more attacks.
But the study suggests that this assessment may be exaggerated and argues that al-Qa'eda's key leaders may be far less effective. Instead of plotting attacks on Britain, "core al-Qa'eda" may be doing little except buying their survival by allying with an endless array of factions in Waziristan's mosaic of tribes.
"The risk of Waziristan emerging as a safe base for al-Qa'eda is very significantly mitigated by the inherently competitive social structures," says the report by Exclusive Analysis, a London-based strategic intelligence company.
"Core al-Qa'eda is pursuing global ambitions, such as attacking Arab and Western governments, that are not shared by local tribal leaders. Indeed, the perceived violation of local tribal structures by foreign fighters would compromise their operations and therefore their capability to stage successful attacks."
The Pashtun people, who inhabit Pakistan's north-west frontier, are divided into countless tribes and clans. The one million people of North and South Waziristan come from the Waziri tribe - but are split into 20 sub-tribes, each with its own leader. The chiefs convene jirgas, or councils, and raise lashkars, or armies. The sub-tribes, like the Mahsud and the Ahmadzai, are further divided into clans and sub-clans.
All these groups are far more concerned with fighting one another than helping al-Qa'eda to wage a global jihad. Their main aims are to keep foreigners - including Pakistan's army - out of their domain and make money from smuggling guns and drugs.
"Core al-Qa'eda" must pick its way through this web of rivalry in order to secure its position, making it very hard to mastermind a global terrorist network.
"Al-Qa'eda's agenda is global, but the agenda of the groups in Waziristan is local," said Amarjit Singh, the head of the Asia division of Exclusive Analysis.
"If you are a foreigner, you are a guest who essentially has to comply with the rules of hospitality."
While al-Qa'eda's leaders have clearly been given hospitality, which under the local codes gives them absolute protection, they are also expected to refrain from endangering their hosts. Actively organising attacks on the West would not make them "welcome", said Mr Singh, and they would "not necessarily be able to sustain themselves in that area".
But terrorism experts questioned the study's analysis, arguing that if Waziristan was such an unfavourable haven, then "core al-Qa'eda" would not have chosen to remain there.
*Zawahiri accused Shia Iran and its Lebanon proxy, Hizbollah, of trying to discredit the Sunni al-Qa'eda terror network by spreading the theory that Israel was behind the September 11 attacks.