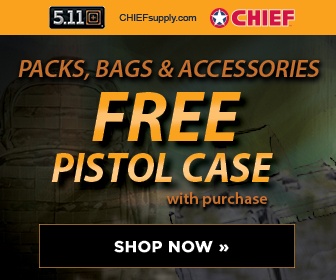 Washington Post
March 2, 2008
Pg. C3
By Philip Rucker, Washington Post Staff Writer
For 61 years, Toys for Tots has delivered Christmas presents to millions of needy children across the nation. Now, the Virginia-based charity is opening a new chapter in its mission with the launch of a year-round children's literacy program.
The national charity, run by the Marines, is to announce the Toys for Tots Literacy Program tomorrow. The group will collect books and deliver them to the country's most disadvantaged children in an effort to break the cycle of poverty and youth illiteracy.
"Over the years, Toys for Tots of course has worked hard to deliver a message of hope to disadvantaged children at Christmastime with a toy," said Lt. Gen. Pete Osman, president and chief executive of Toys for Tots. "But this is a way to expand on that."
Osman said the charity will raise money to buy books and help fund literacy programs at libraries, schools and nonprofit organizations nationwide.
"The Marine Corps is not in the business of teaching literacy, but we can provide the tools to do that," Osman said.
Toys for Tots will run a "Buck a Book" fundraising drive, collecting $1 donations at UPS Store franchises. Scholastic, which publishes children's books, will offer a selection of age-appropriate titles to the charity at a cost of $1 each. The San Diego-based UPS Store will pay the overhead costs of the program, Osman said.
"We can guarantee the public that 100 percent of what they're giving is going to go into buying the books and other tools for the program," Osman said.
Money donated in communities will be spent on children in those communities, said Rich Hallabrin, spokesman for UPS Store.
"Every dollar will actually put a book into the hands of a needy child in the country," Hallabrin said. "Literacy is an important issue in our country, and when you look at the research and statistics that have been done, the trends are not encouraging."
One in three fourth-graders in the United States cannot read at basic grade level, according to Toys for Tots. The charity also reports that nearly 12.8 million children across the country live in poverty.
"One of the ways you're going to help children break the cycle of poverty is by helping them acquire the skills and talents to learn, to get a good education and to go out and get well-paying jobs and be successful," Hallabrin said. "Literacy is a key component and a first step in that process, and we feel that this program is a great way to provide people in the community the opportunity to take action and to make a real difference."
Toys for Tots is based at the U.S. Marine Corps base in Quantico. With $222 million in contributions last year, it is one of the nation's largest and best-known charities. In 2006, the group delivered nearly 20 million toys in communities across the country.
Osman said the charity will continue its toy drive.
"We don't see it as necessarily a shift in our mission," Osman said. "Our focus will continue to be delivery of a shiny new toy to a disadvantaged child at Christmastime. That is our core competency, and that is what we'll continue to focus on."