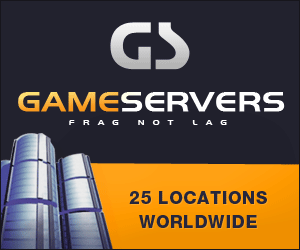 Media: Reuters
Byline: Ibon Villelabeitia
Date: 28 August 2006
BAGHADAD (Reuters) - The proud mothers tossed candies, the passing-out band
played martial music and the officer cadets swore allegiance to the national
flag.
But commanders at the NATO-supervised military academy in Baghdad, modeled
on Britain's Sandhurst, said nothing can prepare the newly graduated
soldiers for Iraq's mean streets.
"No military doctrine in the world says you are going to face terrorists in
your neighborhoods, streets and houses. Iraq is absolutely unique," said
Brigadier Imad Mohammed, director of Baghdad's Rustamiya military academy.
"Our cadets are going to face a situation that cannot be expressed in
military language. They will have to learn it in their daily life. I cannot
bluff and say they are completely trained," he said.
Outside the academy's walls, two dozen Iraqi soldiers were killed on Monday
in fierce street fighting with Shi'ite militiamen in the city of Diwaniya in
some of the bloodiest clashes yet among rival factions in Shi'ite southern
Iraq.
Supervised by 100 NATO trainers from more than 10 countries, a group of 140
officers graduated on Monday to join Iraq's new army in the fight against
rebels and sectarian bloodshed that has raised fears of a civil war and the
breakup of the country.
Boosting Iraq's army, disbanded after U.S. troops toppled Saddam Hussein, is
key to allowing the withdrawal of 135,000 U.S. troops.
But a surge in sectarian violence since the February bombing of a Shi'ite
shrine has complicated a pullout timetable.
Iraq's army stands at 130,000 troops in 10 divisions. Iraqi Prime Minister
Nuri al-Maliki is to assume formal operational control of Iraq's armed
forces by next month, U.S. military spokesman Major General William Caldwell
said on Monday.
LEADERSHIP SKILLS
Colonel Paul Brook, chief of staff of NATO's training mission in Iraq, said
600 officers have graduated so far from the academy, based on Sandhurst's
leadership-building methods.
"Under Saddam and his friends there was no professional development of
leadership understood as a responsibility and not a privilege so there is a
lot of calibrating to do," Brook said.
The cadets, Shi'ites, Sunnis and Kurds from across Iraq, also receive
training on counter-insurgency and urban warfare operations during the
one-year course.
The mood at the passing-out ceremony was jubilant: women ululated and cadets
strutted in their new uniforms as their parents took pictures.
But commanders warned the fight will be tough.
"Insurgents are not an easy target. They hide underground and mix with the
people. Our officers will have to learn to work closely with the
population," said General Naseer al-Aabadi, deputy commander of Iraq's army.
With sectarian violence deepening, the loyalties of Iraq's security forces
have been questioned. Sunnis accuse Shi'ite militias of running death squads
that have infiltrated the police, a charge they deny.
In Sunni rebel strongholds, Sunni troops have deserted ahead of combat. But
the cadets said they will fight for Iraq's unity.
"I am an Iraqi and I am serving the army of Iraq. I don't care about
sectarian and ethnic affiliation," said 23-year-old Ali al-Jubari, a Sunni
Arab from the northern city of Mosul.
"I will do what my commander tells me to do."