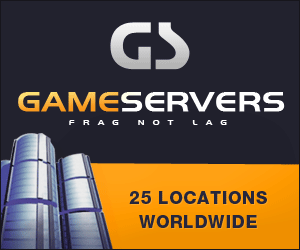 Washington Post
April 13, 2007
Pg. 13
By Joshua Partlow and Sylvia Moreno, Washington Post Foreign Service
BAQUBAH, Iraq, April 12 -- They found out by reading exasperated e-mails from their spouses, hearing somber announcements from their platoon commanders, seeing snippets of the secretary of defense at a televised news conference: The American soldiers who thought they were staying in Iraq one year would now stay 15 months. All of them.
From Texas to Baghdad and Baqubah to the Beltway, the reaction Thursday among U.S. soldiers and their families to the news of the mass extension was akin to a collective groan.
"It flat-out sucks, that's the only way I can think to describe it," said Pvt. Jeremy Perkins, 25, who works in an engineering battalion that clears roadside bombs in the embattled city of Baqubah, about 35 miles northeast of Baghdad. "I found this out today from my squad leader. I still haven't told my wife yet. I'm just trying to figure out exactly how I'm going to break it to her that 'Honey, uh, yeah, might be home before our next anniversary. Sorry I missed the last one.' "
For Perkins, as for many other soldiers in Iraq and their loved ones back home, the dismay derived not so much from surprise -- rumors of such a possibility had been circulating for weeks -- nor even from extra time in war zones. The worst was the prospect of the continued strain of missing friends and relatives.
"This is tough news; it's upsetting news for the families," said Mindy Shanahan, whose husband, Col. Dan Shanahan, is commander of the 1st Air Cavalry Brigade and has been in Taji since October. His first deployment in Iraq was for 12 months in 2004 and 2005.
"It's another Christmas without my husband, and that's hard when you have young kids," said Shanahan, who lives at Fort Hood, Tex., the country's largest Army installation, with her sons, Patrick, 9, and Kevin, 7.
Shanahan said she was particularly upset that Army families were not briefed about Secretary of Defense Robert M. Gates's announcement before it was made Wednesday. There had been rumors that Fort Hood's 20,000 soldiers currently in Iraq might be deployed for more than a year.
When the news of Gates's announcement broke, officials of Killeen Independent School District, where 52 percent of the 36,500 students are the children of Fort Hood soldiers, immediately sent e-mails to the school counselors to be "extra sensitive" to children and their mood on Thursday.
The school district runs special counseling programs in every school for the military children who have had to endure not only long separations but the deaths of parents and other relatives since the Iraq war started in 2003.
Students are allowed extra days off from school when a parent deploys overseas and when the parent returns, partly because "these children never know when their dad is coming back," said Diana Miller, principal of Skipcha Elementary in Harker Heights, a community adjacent to Fort Hood.
Skipcha, like every school in the district, has decorated its halls with pictures of students' parents and other relatives who are in Iraq and gold stars for those killed overseas.
"Everyone is a little disheartened," said Spec. Edward Dubois, 24, as he waited for a chance to call his wife, Stephanie, in what he expected was a two-hour line at Forward Operating Base Warhorse in Baqubah. "It's tough on families. I think we worry more about them than we do ourselves. Having to go explain to them that 'yes, we are going to be extended,' yes, it's hard, but they understand."
Since Dubois arrived in Iraq in October, his battalion -- part of the 3rd Brigade Combat Team of the 1st Cavalry Division -- has lost more than 20 soldiers in bombings and other attacks in Diyala province. Dubois said he believes the violence he faces each day would overwhelm Iraq's fledgling democracy if American soldiers depart too soon.
"If we pull out of here right now, it's going to be total chaos. We're going to be back to doing it all over again in 10 more years or 20 more years, and I don't want my son to have to come back over here and take my place," said Dubois, whose son was born in November.
The three-month extension applies to all active-duty soldiers currently deployed or going to Iraq and Afghanistan. Typically soldiers receive 15 days of vacation during a year-long tour, and for those deployed in war zones, the rest of the tour consists of seven-day weeks of duty, often round-the-clock.
Several soldiers said they have been told they will receive $1,000 a month in bonus pay for the extended time in Iraq; a private's base pay is about $1,500 a month.
Maj. Dave Goetze perhaps had that bonus in mind Thursday when he ordered a new iPod on his base in eastern Baghdad. "Twelve months, I could do without it. But 15 months, gotta go for it," said Goetze, a member of the 2nd Battalion, 16th Infantry Regiment of the 1st Infantry Division who deployed Feb. 4.
At their base, FOB Rustamiyah, word spread of the prolonged tour of duty a day after a memorial ceremony for the battalion's first casualty and a few minutes after a rocket crashed down just outside the front gate. The extension struck some as another grievous blow.
"I was mad before I even heard about the 15 months. I don't want to be here. I don't think you need to sit here an extra three months to help people do what they don't want to do for their dadburn selves," said Sgt. Shawn Miller, 30. "To me, if you've been here four years and the country ain't straight, why extend another three months? Why don't we just go?"
In Washington, during a visit to Walter Reed Army Medical Center on Thursday, Gen. George W. Casey Jr., the Army chief of staff, said the extension was requested by the Army because the alternative was to cut short the amount of time troops have at home between tours.
"We had to make a choice, whether to stick with the 12 months at home, or stick with 12 months in Iraq," he told reporters. "And we believe strongly that sticking with the 12 months at home allows us to provide trained and ready forces to the combatant commanders, and gives us a level of predictability that we didn't have until now."
At the Pentagon, Lt. Gen. James J. Lovelace, the Army's operations chief, said Thursday that a return to the 12-months-on, 12-months-off rotation could happen only after the number of combat brigades in Iraq and Afghanistan dropped below 15. At present, 19 are deployed and plans call for the figure to peak at 22 when U.S. forces in Iraq reach full strength under the Bush administration's "surge" plan.
It had been 2 1/2 weeks since Spec. Steven Johns had spoken with his wife in Lusby, Md., but he opened his e-mail Thursday to find a note from her wondering when he was coming home. He was expecting to leave Iraq in June. Now he doesn't know if he will make his one-year wedding anniversary in October.
"I'm not happy about it. It's a rough thing, man, this isn't the best place to be," he said, lighting a cigarette outside the call center on base in Baqubah.
U.S. Army Col. David W. Sutherland, commander of about 5,000 American soldiers in Diyala province, said he had expected tours of 14 to 18 months, so the extension was not a surprise.
"The troops are always in denial. They'll complain about it, that's what they're supposed to do," he said. "The bottom line is the chain of command establishes the way we do things. . . . Everyone wants a quick win, everyone wants everything secured right away. It doesn't work that way. The enemy has a vote and they have a big vote. They're a determined enemy."
Moreno reported from Fort Hood. Staff writers David Finkel in Baghdad, Steve Vogel in Washington and Ann Scott Tyson at the Pentagon contributed to this report.