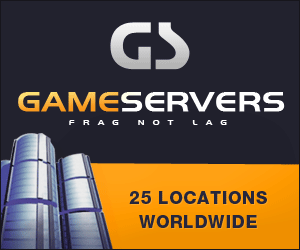 Houston Chronicle
March 2, 2008
Son designs a Braille-inscribed U.S. flag that will go to Arlington

By Rob Hotakainen, McClatchy-Tribune
WASHINGTON — Jesus Sanchez Cabral flew his flag until he could no longer see it.
He never liked to display his medals from World War II, but the flag was another matter. He hung it on his porch in Hutchinson, Kan., on every Memorial Day, every Flag Day and every Fourth of July. But then he went blind from glaucoma, and the flag flew no more. And when he died 10 years ago at age 82, his wife said it was too bad that he couldn't see the flag in his final years.
Those words stuck with his son, Randolph Cabral, who ended up designing a Braille flag, a tactile flag that informs the blind of the flag's colors, along with the 13 stripes and 50 stars. And Cabral will be thinking of his father when the bronze flag is formally dedicated this spring at Arlington National Cemetery as a tribute to the nation's blind veterans and other blind Americans.
"It's overwhelming. ... I think my dad would probably be amazed, and I think he'd be very proud," said Cabral, the president of the Kansas Braille Transcription Institute, based in Wichita, Kan.
Cabral said his father, who did construction work after serving in the war, continued trying to put out the flag after losing his vision, but he eventually gave up.
"He loved the American flag, and he loved his country very much," Cabral said.
Cabral estimated that as many as 5,000 of the flags already have been distributed to blind veterans across the country, many of whom fought in Iraq and Afghanistan.
The flag has even gained attention from Republican Arizona Sen. John McCain and Illinois Democratic Sen. Barack Obama.
Both presidential candidates were photographed with it during visits to Kansas in the past month.
The flag, which also bears the Pledge of Allegiance in raised print, is expected to arrive in Arlington, Va., in early April. It will be dedicated on Memorial Day, or possibly sooner, Cabral said.
Kansas Republican Rep. Todd Tiahrt, who got the U.S. House of Representatives to approve the plan on a unanimous vote, said that bringing the flag to Arlington will "allow our blind veterans to 'see' the American flag again."
Cabral said he sent an e-mail to Tiahrt, asking what steps would be required to display the flag at the cemetery in Arlington. Tiahrt responded by sending a proposed bill and promised to get to work on it immediately.
The House voted unanimously last week to approve Tiahrt's plan, which calls for the flag to be placed in the cemetery's visitor's center.
The nation has more than 1 million blind and low-vision veterans, according to Tiahrt. The Department of Defense estimates that 16 percent of those who were injured in Operation Iraqi Freedom and Operation Enduring Freedom suffer from severe loss of vision.
"We owe a huge debt of gratitude to our veterans, and this simple action will mean much to our patriotic blind veterans," Tiahrt said.