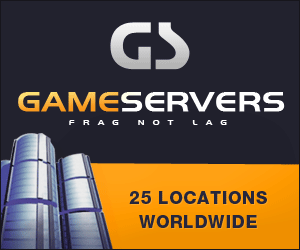 Los Angeles Times
January 20, 2007
Pg. 1
Shiite leaders denounce the capture by U.S. and Iraqi troops and vow nationwide protests.

By Louise Roug, Times Staff Writer
BAGHDAD — U.S. and Iraqi troops on Friday arrested a top Shiite leader suspected of torturing and killing civilians. The capture of the man Iraqi officials identified as Sheik Abdul-Hadi Darraji, a chief aide of anti-American cleric Muqtada Sadr, comes on the heels of a promised crackdown on Shiite militias by Prime Minister Nouri Maliki.
A spokesman for Sadr's office in Najaf quickly condemned the joint raid in Baghdad, promising countrywide demonstrations.
"Let the Americans know that in these provocative acts against the Sadr movement they are playing with fire," Sheik Abdel Razaq Nidawi said. "And we will wait for the orders of Sayed Muqtada regarding the arrest."
A recently unveiled Baghdad security plan involving the deployment of additional U.S. troops hinges on whether Iraqi forces can, or will, clamp down on Shiite militias such as Sadr's Al Mahdi army. Gunmen loyal to Sadr have long been suspected of fomenting much of the violence in the capital.
However, the significance of Darraji's arrest remains unclear. In the past, Maliki's government has forced U.S. troops to release suspected militiamen affiliated with Sadr, whom the prime minister relies upon for political support. And there seemed to be confusion Friday about whether Maliki had been informed of the raid that led to Darraji's arrest.
One spokesman told the Al Arabiya TV news channel that the operation took place without the prime minister's knowledge. But another Maliki official said in a telephone interview that the Iraqi government supported the arrest.
The U.S. military did not name Darraji but said in a statement that special Iraqi army forces and their U.S. advisors detained "a high-level, illegal armed-group leader" in an east Baghdad neighborhood. Sadr officials and an Iraqi government spokesman said the man was Darraji.
In addition to leading a group suspected of torturing and murdering Iraqi civilians, Darraji has allegedly been involved in assassinating Iraqi security forces and government officials, the U.S. military said in a statement.
"He is believed to be affiliated with Abu Dura and other Baghdad death squad commanders," it said.
The leader known as Abu Dura is a notorious figure in the mostly Shiite slum of the capital known as Sadr City, reputedly responsible for numerous deaths and the most grisly torture. By several accounts, Abu Dura has split with Sadr and is running a renegade militia cell.
Shiite Muslim clerics used their pulpits during Friday prayers to criticize the arrest.
Sayed Muhannad Musawi told worshipers in Sadr City that the arrest was part of a Bush administration strategy to "cover their failure in Iraq" and he called upon the Iraqi government to release the detainees.
"We say to the government that we are not terrorists," said Musawi, responding to a recent statement by Maliki that the government had arrested 400 militiamen affiliated with Sadr. "We are not killers. Rather, we defend innocent citizens."
Among residents in the vast slum, the arrest was greeted with dismay.
"The arrest in Sadr City proves the brutality of the Americans against the safe cities in Iraq," said Ali Abdullah, a 40-year-old owner of an appliance shop. "As a resident of this city, I demand that the government play its role in stopping the operations against unarmed civilians."
Teacher Mohsin Asaidi, 37, called Darraji a symbol for Sadr's followers and his arrest "proof to the world that terrorism and the invasion [of Iraq] are two faces of the same coin."
Sheik Hassan Zarqani, a Sadr official in Najaf, a city holy to Shiites, demanded the release of all detainees associated with Sadr's group, calling the most recent arrest a "very bad message to the Sadr movement, which is trying very hard to stabilize the situation in Baghdad."
A Sadr official's account of the 2 a.m. raid at a Shiite holy site differed from the U.S. military's, saying that four others, not two, were arrested with Darraji. During a gunfight, one guard was killed and the holy site was damaged, said the official, who requested anonymity.
U.S. troops are not allowed to enter Muslim holy sites, including mosques. The U.S. military said its troops never set foot on the site.
Later Friday morning, mourners gathered for a funeral procession taking the body of Ali Raheem, the guard, to Najaf, witnesses said.
Also on Friday, U.S. Secretary of Defense Robert M. Gates arrived in Iraq, touching down in the southern city of Basra, where Shiite militias are engaged in a fierce campaign against the approximately 7,000 British forces there.
Britain has consolidated forces in a few bases around the city and plans a significant troop drawdown this year.
Gates met with Army Gen. George W. Casey Jr., the top U.S. commander in Iraq, and Maj. Gen. Jonathan Shaw, commander of British troops here.
In recent days, a palace housing British forces has come under heavy rocket bombardment. Attackers have also planted mines in the Shatt al Arab waterway, targeting river patrols, and buried roadside bombs aimed at convoys driving through the city. A spokeswoman for the British forces in Basra said six British troops were injured and two vehicles destroyed in an attack on their base that included rocket and machine-gun fire.
In a news conference with Gates at Tallil air base, northwest of Basra near the city of Nasiriya, Casey suggested that some of the extra troops President Bush plans to send could start returning home by late summer. But, he said, that depends on the Iraqi government fulfilling its pledges of adding troops and taking an aggressive approach to sectarian militias and death squads, the Associated Press reported. Gates added, "Our goal is an Iraq that can defend itself, sustain itself and govern itself and live free from the scourge of extremism."
Elsewhere in Iraq, violence continued, authorities said.
Police patrols recovered the bodies of 18 people, including a politician from Sunni Arab-dominated Fallouja. Some of the corpses bore signs of torture.
Mortar fire killed three and injured seven in various neighborhoods of Baghdad. Armed men opened fire randomly at shoppers at a market, killing one and injuring two.
A roadside bomb killed a police officer and injured another.
In the northern city of Kirkuk, drive-by gunmen assassinated a cleric Thursday night.
An American soldier was killed and three others were wounded by a roadside bomb Thursday in northwestern Baghdad, the U.S. military said in a statement.
The U.S. military on Friday also confirmed that a suicide car bomber attacked near a compound housing Kurdish
peshmerga
forces earlier in the week, killing four and injuring 38.
Times staff writers Zeena Kareem and Suhail Ahmad in Baghdad and correspondents in Basra and Najaf contributed to this report.