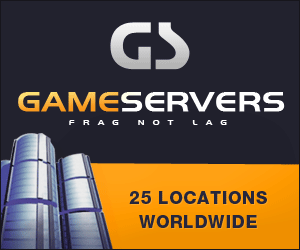 San Francisco Chronicle
April 26, 2007
Pg. 11
By Anna Badkhen, Chronicle Staff Writer
Gen. David Petraeus, the top American commander in Iraq, came to Capitol Hill on Wednesday to convince lawmakers that additional U.S. forces dispatched to Baghdad have helped reduce sectarian bloodshed, and that Congress must allow more time to bring security to Iraq.
But Petraeus' message, delivered in separate meetings behind closed doors in the Senate and House, was stifled on a day when at least 45 Iraqis died in bombings, shootings and mortar attacks, and the United Nations reported that the number of casualties has increased since the latest operation to secure the Iraqi capital began in February.
"U.S. forces have not figured out how to stop suicide bombings that inflame sectarian tensions," said Loren Thompson, defense analyst at the Lexington Institute, a centrist think tank in Arlington, Va. "As long as those tensions persist, it will not be possible to stabilize the situation in Baghdad or elsewhere."
Petraeus, who oversees Washington's latest effort to provide security in Baghdad, said Wednesday that the so-called Baghdad security plan has helped reduce sectarian killings by about one-third since the beginning of the year.
"That is an important development, because sectarian murders can be a cancer in a neighborhood," he told reporters hours before the legislators were scheduled to vote on a war funding package that includes a timetable for withdrawing most U.S. troops from Iraq.
Reducing sectarian killings in Baghdad "is an area where there has been progress," he said.
Petraeus called progress in the volatile western Anbar province "breathtaking" and said Iraqi Prime Minister Nouri al-Maliki is "doing his best" at leading the country. But a report released by the U.N. Assistance Mission for Iraq said violence is on the rise.
"While government officials claimed an initial drop in the number of killings in the latter half of February following the launch of the Baghdad security plan, the number of reported casualties rose again in March," said the report, which covers humanitarian developments in Iraq from Jan. 1 through March 31.
But the report stood out for information it did not contain: Iraqi casualty figures, withheld by the Iraqi government for the first time. Iraqi officials, who gave no reason for not releasing the data, feared that the numbers would be "used to portray the situation as very grim," said Ivana Vuco, a human rights officer in Iraq.
The last U.N. report, in January, said 34,452 civilians were killed and more than 36,000 wounded in 2006. The Iraqi government disputed the count, saying it was too high. On Wednesday, it criticized the latest report as inaccurate and unbalanced. The U.S. Embassy in Baghdad also characterized it as inaccurate and not credible.
The new survey criticizes the authorities for the continuing use of torture and possible cooperation between militias and Iraqi security forces. It said civilian casualties remain high, especially in and around Baghdad, and attributed the violence to "large-scale indiscriminate killings and targeted assassinations perpetrated by insurgency groups, militias and other armed groups" in both Sunni and Shiite neighborhoods.
An unofficial count compiled by the Los Angeles Times showed that civilian deaths had dropped from 1,991 in January to 1,646 in February -- and then rose to 1,872 in March. U.S. military officials have acknowledged that bombings of crowded public areas have increased since the start of the security operation in Baghdad.
"As of today, it appears that the strategy of Sunni insurgents to stoke sectarian hatred is successfully blunting any positive effect of the U.S. security plan," Thompson said.
On Wednesday, a suicide bomber struck a police station in Diyala province northeast of Baghdad, killing four officers. At least 41 other Iraqis were killed across the country.
The attack in Diyala took place two days after a double truck-bombing killed nine U.S. soldiers in the same area, where some Sunni militants are believed to have fled from Baghdad in recent months. A group linked to al Qaeda in Iraq claimed responsibility for the Monday bombing of a U.S. paratrooper outpost.
Petraeus acknowledged Wednesday that "the ability of al Qaeda to conduct horrific, sensational attacks obviously has represented a setback and is an area in which we're focusing considerable attention."
But Democratic lawmakers who attended the meeting said Petraeus has said al Qaeda was only part of the problem, and told them that he could not give a complete assessment of the security situation until September.
"This briefing reinforced our view that the solution in Iraq is a political solution," said House Majority Leader Steny Hoyer, D-Md. "It was clear from what everybody said, I think, that in order for there to be a solution in Iraq, it has to be a politically forged solution by the Iraqis themselves.
"The administration and congressional Republicans now claim that the fight in Iraq is primarily against al Qaeda," Hoyer said. "That is not the case, according to the testimony that I just heard. It continues to be a virulent sectarian battle between various factions within the Iraq populace that has not been brought under control by the Iraqis themselves."
Any security plan depends on the cooperation of Iraq's Shiite militias, warned Kamran Bokhari, senior analyst for Middle East at Strategic Forecasting, a private security consulting firm in Austin, Texas.
"As long as the Shiites cannot be reined in, the Sunnis have a security problem," Bokhari said.