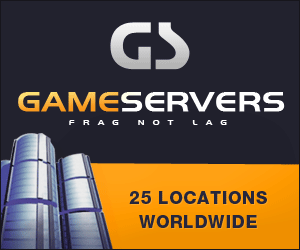 New York Times
June 25, 2008
Pg. 1
By Philip Taubman
When Paul G. Kaminski completed his graduate work in 1971 with degrees from M.I.T. and Stanford, he started building advanced airplanes for the Air Force. By the time he stopped several decades later, he had played a pivotal role in producing a flock of new weapons, including radar-evading stealth aircraft.
If Mr. Kaminski were coming out of school today, chances are he would be going to work for the likes of Microsoft or Google.
Over the last decade, even as spending on new military projects has reached its highest level since the Reagan years, the Pentagon has increasingly been losing the people most skilled at managing them. That brain drain, military experts like Mr. Kaminski say, is a big factor in a breakdown in engineering management that has made huge cost overruns and long delays the maddening norm.
Mr. Kaminski's generation of engineers, which was responsible for many of the most successful military projects of the 1970s and '80s, is aging, and fewer of the nation's top young engineers, software developers and mathematicians are replacing them. Instead, they are joining high-tech companies and other civilian firms that provide not just better pay than the military or its contractors, but also greater cachet — what one former defense industry engineer called "geek credit."
Precise numbers are scarce, but one measure of this shift can be found at the Air Force: Through a combination of budget cuts, the demands of fighting two wars and the difficulty of recruiting and retaining top engineers, officials say, the number of civilian and uniformed engineers on the Air Force's core acquisition staff has fallen 35 percent to 40 percent over the last 14 years.
The downsizing "has taken a toll in our inability to refresh our aging acquisition work force," said the Air Force's engineering chief, Jon S. Ogg.
When Mr. Kaminski and Mr. Ogg talk about military spending and the decline of engineering management, they tend to use measured, military tones. But with the Pentagon planning to spend $900 billion on development and procurement in the next five years, including $335 billion on major new weapons systems, according to the Government Accountability Office, the depth of their concern is reflected in a rising alarm among many in Washington.
At a recent hearing of the Senate Armed Services Committee, the chairman, Carl Levin, Democrat of Michigan, said cost overruns on military projects, while long a problem, had "reached crisis proportions," and he called for the creation of an internal Pentagon office to oversee costs. A recent Government Accountability Office study of 95 military projects worth $1.6 trillion reported projected cost overruns totaling $295 billion, or 40 percent, and an average delay of 21 months. A prime culprit was often deficient engineering management. (By comparison, the study found that the Pentagon's 75 major programs in 2000 were 27 percent over budget and 16 months behind.)
"We're having awful problems with the execution of defense programs," said Mr. Kaminski, who was the Pentagon's top acquisition executive from 1994 to 1997. "It's absolutely critical to start becoming more efficient, more effective."
Mr. Kaminski is devoting much of his time as a private citizen to that goal, leading a high-level task force and visiting university campuses and military contractors to proselytize for better engineering management.
As he and other experts explain it, the central problem is a breakdown in the most basic element of any big military project: accurately assessing at the outset whether the technological goals are attainable and affordable, then managing the engineering to ensure that hardware and software are properly designed, tested and integrated.
The technical term for the discipline is systems engineering. Without it, projects can turn into chaotic, costly failures.
Increasingly, that has become the case. What is more, the loss of government expertise has magnified the difficulties associated with another trend: In recent years, the Pentagon has transferred more and more oversight responsibility to its contractors, who themselves often lack sufficient systems-engineering skill and the incentives needed to hold down costs.
Mr. Kaminski's task force, organized by the National Research Council, an arm of the National Academy of Sciences and National Academy of Engineering, was composed of 18 military experts, working with the Air Force Studies Board, another high-level group.
Their report scolded the Air Force as haphazardly handling, or simply ignoring, several basic systems-engineering steps: considering alternative concepts before plunging ahead with a program, setting clear performance goals for a new system and analyzing interactions between technologies. The task force identified several programs that, hobbled by poor engineering management, had run up billions of dollars in overruns while falling behind schedule. Among them were these:
*A military satellite system designed to detect foreign missile launchings that Mr. Kaminski said was inexplicably designed with two sensors that cannot operate simultaneously on the same spacecraft without extensive, costly shielding to prevent electromagnetic interference generated by one from disabling the other.
*An ambitious Army modernization project, Future Combat Systems, that moved into development before performance requirements were resolved.
*A complex network of communications satellites that the Pentagon started building without a coherent plan for integration with an existing system or a consistent set of requirements to accommodate the needs of the four military services.
Mr. Kaminski and other experts see no easy fix, noting that high-level reports and recommendations have piled up over the years with little remedial action by the Pentagon.
Gen. Bruce Carlson, commander of the Air Force Materiel Command, said he agreed with the panel's recommendations. Responding to questions by e-mail, General Carlson said that every Air Force program was now required to develop a systems engineering plan. In addition, the service has established educational programs for its systems engineers and created a new degree in systems engineering at the Air Force Academy.
Similarly, naval officials are working with the National Academy of Engineering on a plan to encourage more interest in the sciences in school and improve the Navy's recruitment and retention of engineers, mathematicians and other specialists. And colleges like Georgia Tech and Purdue, responding to the kinds of concerns raised by Mr. Kaminski, are expanding their systems-engineering programs.
Still, the military is hard-pressed to compete with the corporate stars of the high-tech era.
"Ten to 20 years ago, many mechanical engineers went into a limited number of industrial sectors, automotive and aerospace — including defense — among the largest," James D. Jones, associate head of the School of Mechanical Engineering at Purdue, said by e-mail. Recent surveys of Purdue graduates, Mr. Jones said, show engineering students heading into a much broader array of jobs, including finance, management and medicine.
At M.I.T., a 2007 survey showed that 28.7 percent of undergraduates were headed for work in finance, 13.7 in management consulting and just 7.5 percent in aerospace and defense. The top 10 employers included McKinsey, Google, Morgan Stanley, Lehman Brothers, Bain, JPMorgan and Oracle — but not a single military contractor or government office.
The survey showed that the average annual starting salary in finance and high-tech was more than $70,000, compared with $37,000 at the Defense Department. The average in the military industry was $61,000.
M.I.T. does not have comparable survey data for 10 or 15 years ago, but officials there say the trend is unmistakable.
"Google calls me every other week looking for systems engineers," said Donna H. Rhodes, a systems engineering expert at M.I.T.
The dean of the College of Engineering at Georgia Tech, Don P. Giddens, noted an additional factor limiting the recruitment of highly trained engineers into military jobs: more than half the engineering doctoral candidates at American universities are from abroad and so are ineligible for most jobs requiring security clearances.
Stuart V. Kerr, a software developer with advanced degrees in mathematics and electrical engineering, left the defense industry in 1999 after 10 years to work for a high-tech company. Mr. Kerr said the protracted development time for military projects "amounts to a professional death sentence" for scientists and engineers who want to keep up to date with technological advances.
Mr. Kerr, who now directs computer systems research at the Aerospace Corporation, a federally financed research organization that supports national security space programs, said young engineers were also put off by the multilayer bureaucracies associated with military projects.
Gilbert F. Decker, a member of Mr. Kaminski's task force and a former assistant secretary of the Army for research and development, said he, too, understood the appeal of nonmilitary work. In 1999, after retiring from government, he became the top engineering executive at Walt Disney Imagineering, which designs and handles the engineering work at Disney theme parks.
"We did the rides, shows, hotels, the whole works," Mr. Decker said.
Mr. Kaminski has not taken that route.
A graduate of the Air Force Academy, he spent most of his career running big military projects, including development of the F-117 fighter and B-2 bomber, the first stealth aircraft. These projects are now regarded as models of technological audacity and successful management. Now 66, he serves as a consultant and is a director of General Dynamics and several other military contractors. He also advises the F.B.I. and the National Reconnaissance Office on technology issues.
In his role as an engineering Johnny Appleseed, he uses the history of the F-117 as his gospel. He appeared at the University of California, Los Angeles, in March and at M.I.T. this month and will speak this year at Aurora Flight Sciences, a military contractor in Virginia.
"Defense acquisition problems should be the subject of acute concern to Americans," Mr. Kaminski said in a recent interview at his home office in Northern Virginia, an array of miniature models of the aircraft he helped develop on the bookshelf.
"This is an area in which our country has enjoyed a fundamental advantage," he said. "It has been vital to our great economic strength, and our strength in national security. If we don't address the problems, those strengths are going to erode. In fact, they are eroding."
Mr. Kaminski said that while he was encouraged by the Air Force's response to the task force report and recommendations, he knew even before the service's two top leaders were recently dismissed that some commanders would probably not be around long enough in a new administration to make changes stick.
"You can be sure I'll be knocking on the doors of their successors," he said.